Uses Lessonly to Train More than 750 Reps & Stylists on 20+ New Initiatives per Month
"Trunk Club changes every day, by the minute. I love that with Lessonly, we're able to update content as quickly as our business changes. This enables us to keep our teams up to date and ensure that they are always looking to Lessonly as the most updated content. It's a huge benefit for us."
—Kathryn Pelino
Sales Training Program Manager,
Trunk Club
Since 2009, Trunk Club has been disrupting the clothing industry, bringing the world's greatest clothes straight to doorsteps. The company has seen enormous popularity and growth, and was acquired by Nordstrom in 2014. It's important for the company to deliver amazing service to their customers—and that customer experience begins with well-trained employees. That's why the Trunk Club team turned to Lessonly.
To keep pace with the speed of fashion—and evolving customer expectations—Trunk Club is constantly changing; just ask their employees. Trunk Club Training Lead Lisa Zender notes, "I don't think there is such a thing as a typical day or week here. Every day is different. Our schedules are always changing. We are constantly working with our sales team to help get them up and running, train them, support them, and develop them."
And Trunk Club doesn't just have to change quickly—they must also do it at scale. Kathryn Pelino, their Sales Training Manager shares, "We are always collaborating with different teams—with our sales operations team, our technology team, the sales director, sales managers, and the stylists that our training program supports. We want to make sure they are fully supported so they can do their jobs to the best of their ability." For Trunk Club, Lessonly was the answer to helping their growing company deliver consistent change at both speed and scale.
"Our stylists love using Lessonly. Honestly, it's their go-to resource. If they have a question, Lessonly is a very quick, easy way to get the answer, rather than having to track someone down. Plus, having a tool that's able to change as quickly as our environment is changing is absolutely crucial."
—Lisa Zender
Training & Development Lead, Trunk Club
Before Lessonly, Trunk Club ran training through a blend of in-person training, binders, and Google docs. Kathryn remembers, "We had binders and a lot of in-classroom training. I remember calling customers with my script right in front of me in the binder, and trying not to flip the pages too loudly, so they wouldn't hear. It was really fun, but there were papers all over the place. With Lessonly, we can be more strategic about our time spent in the classroom, and we can get our sales team and stylists up and running much faster than we used to."
And Lessonly isn't just for Trunk Club's sales team and stylists—their support teams use Lessonly as well. David Rodriguez, a Service Associate, loves that Lessonly brings excellence and consistency to the Trunk Club team. "On the service team especially, you don't want one of your teammates telling a customer or a stylist one thing, while I'm telling them a different thing. It's good to know that we all have the same information: We all took the same lesson, and we all answered the same questions to pass it. So having that sort of reliability and knowing that we're all on the same page is invaluable to our team."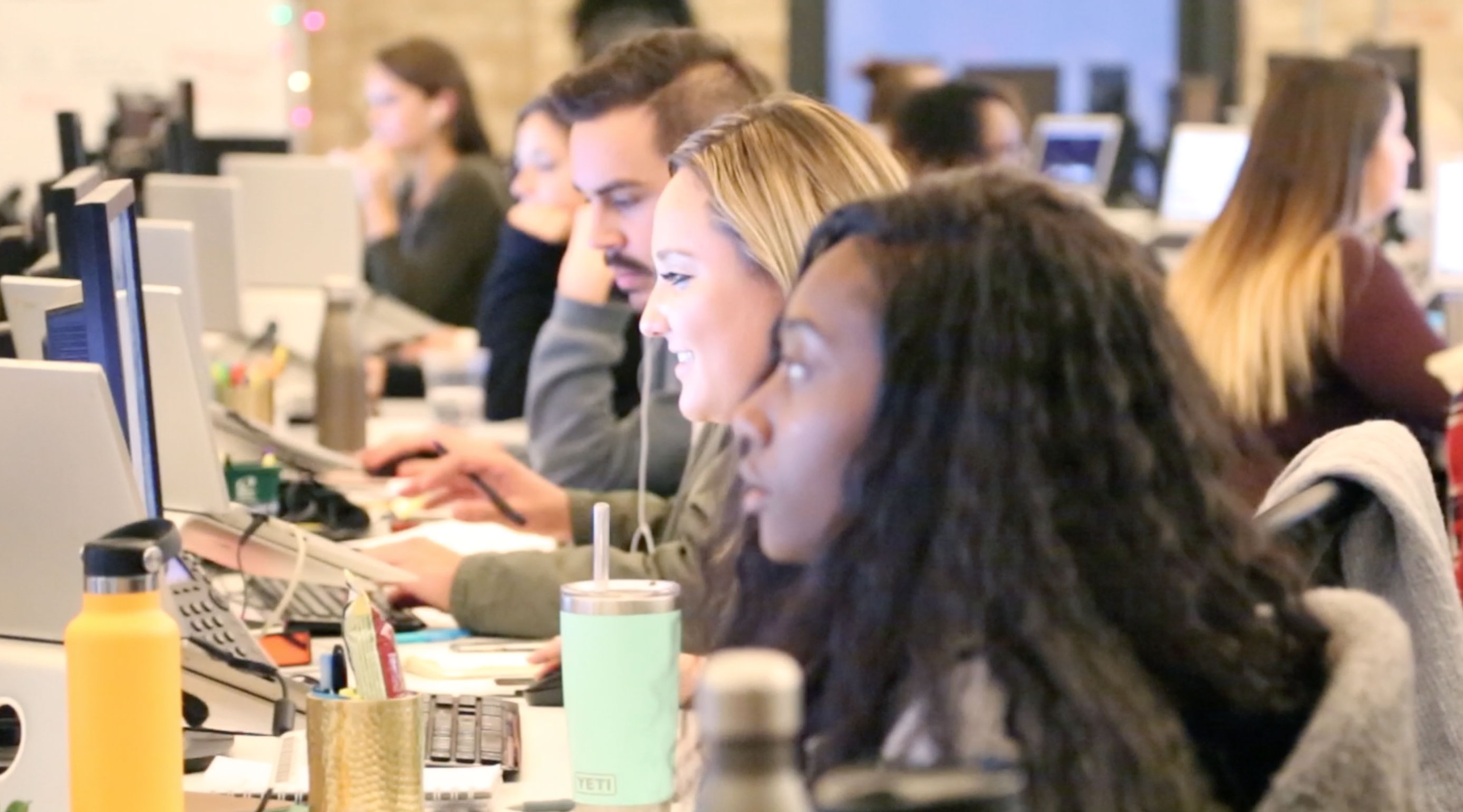 Trunk Club uses Lessonly a number of different ways. In addition to powering onboarding and training, Trunk Club regularly updates their lessons with product information—creating a living resource for their stylists. Brittany Jansen, a Training & Development Specialist at Trunk Club, believes that Lessonly's impact at Trunk Club is just beginning. "Lessonly is going be our single source of truth at Trunk Club, and the tool to impact engagement. With Lessonly, we streamline communication, we make communication easier, and we make training easier."
"Lessonly keeps us all on the same page. Lessonly isn't just a learning resource for new changes, it's a resource that, moving forward, you can always refer to. I have a whole library that I can access. If I come across a case where I do have to do something that I'm unfamiliar with, I know I can just refer to Lessonly. It's all there."
—David Rodriguez, Service Associate
While conveying information is valuable, the interactive features of Lessonly are the most exciting opportunity for the Trunk Club team. In addition to offering bi-weekly style quizzes to their team via Lessonly, trainers also put PDFs, images, videos, flip cards, multiple choice questions, and more into their lessons. Trunk Club is looking forward to using Lessonly's newest feature, Video Response, to help their team practice and improve their skills.Kathryn adds, "We have a lot of technology that we want our stylists to practice using. We want to get them practicing that technology in Lessonly, then we can kind of grade it from there."
But despite all the features that Lessonly provides, the Trunk Club team most appreciates Lessonly's powerful simplicity. Brittany notes, "The best thing about Lessonly is that it's a really easy tool. It works seamlessly, and that helps us teach other people how to use the tool."Kathryn adds that this simplicity leads to speed. "The biggest benefit of using Lessonly for our team is how quickly we're able to edit and change it. We have new features launching every single week, and if it took us a while to upload, build, and change content, we would be years behind."
Trunk Club is revolutionizing how consumers buy their clothes. They're thankful for Lessonly's small role in helping them accomplish that mission through great training.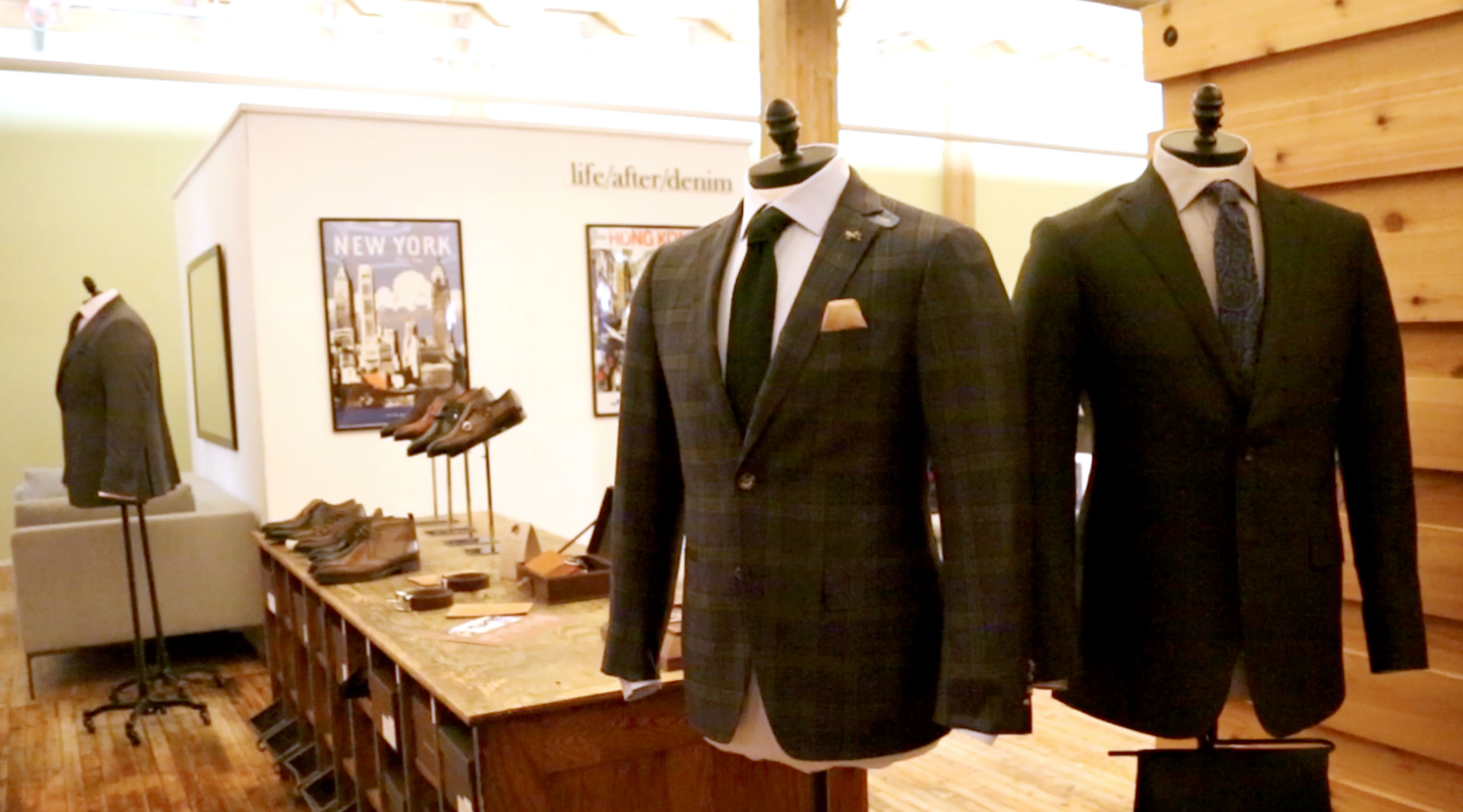 Kathryn agrees, "Working with the Client Experience Team at Lessonly has been great. The team is really responsive—they're excited to help. Trunk Club is a really unique organization, and we encounter unique problems and challenges. The Lessonly team has always been ready to step up and help us solve those problems together."
Lessonly's mission is to help employees do better work, so they can live better lives. Trunk Club is living proof of those efforts. Finally, Kathryn adds, "We're serving so much content and so many changes to our sales team. If we're able to keep that content engaging and interesting for them, they will in turn be happier in their jobs. We want to help stylists feel confident in their day-to-day, which allows them to do the best work they can. Lessonly helps us do that."
"Having a tool that communicates for us and helps us give hundreds of people the same message is fantastic. It means that our team has a very clear understanding of what's expected of them. And when our employees are empowered with knowledge, they feel more empowered in their jobs."
—Katie Bithos, Service Lead