Skill Matrix Software
A skills matrix is a tool used to track what team members have which skills and what level of proficiency they have in the skills they possess. It's an invaluable tool for any organization that wants to boost proficiency, develop new capabilities, hire internally, close skill gaps, and mitigate the risks of missing or inadequate skill possession.
What is skills matrix software?
Skills matrix software does much more than just show you who embodies certain skills and abilities. It also lets you edit those designations on the fly, and sometimes automatically. But more importantly, it can alert you to critical skill gaps that may be ongoing or impending. For example, if you were to add new teammates to your inside sales team, your skills matrix software will analyze the various entries and skill matrix levels to give you important information about your team's readiness to perform the job well.
Why you should use a skill matrix questionnaire
By asking your employees to fill out the skill matrix questionnaire, you will rapidly develop a clear picture of the capabilities your team has, which ones you don't have, what to work on sooner, and what skills to work on later.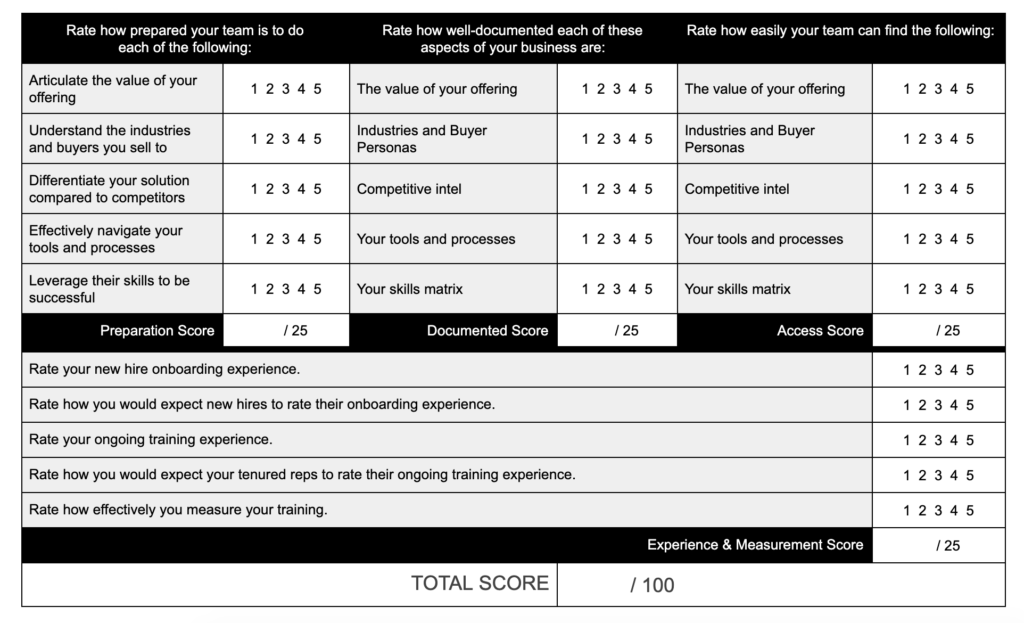 As the needs of your company grow, your skills matrix app can track the skills your team has, the skills your team needs, and the skills they need to improve. It can give you an ongoing assessment of what capabilities you have at your disposal, which you need to develop, and what kinds of risks may be present in the absence of a given team or skill set. It is also a great way to show investors and potential partners the true value of working with you.
Benefits of a Skill Matrix for Employees
One of the most important factors deciding whether or not a workplace is a healthy and happy one for your employees is whether or not they know what they can do in order to advance, and that advancement is possible. A skills matrix can give them a powerful resource to use in their efforts to become more valuable to your company by acquiring the skills they need to advance.
1. Fast and easy way to track skill sets
By giving your team members access to easy-to-understand data on what they need to do to get better at their job and fill key roles/needs related to their job, they become better, more competent, and confident employees.
2. Understand team and employee strengths
The skill matrix ppt shows them where they can improve, allowing them to get started on improvement right away. The traditional alternative to this is time-consuming and laborious testing, quarterly reports, and organized training sessions.
3. Provide great insights regarding team and individual performance
The employee skills matrix shows your employees how they stack up to other members of your workforce. This promotes healthy competition with public rewards for improvement and performance.
4. Identify gaps in skills for improvement with training and coaching
Rather than beat them over the head with unpredictable counseling sessions over what they aren't doing well enough, skills matrix software lets them discover this on their own and seek out development independently.
5. Helps create specific career development paths for employees
Not only does this type of tool help them to become a better fit for their current job and team, but it can lay out a direct path to new job titles they would like to prepare for.
We think that in time, skills matrix software will be widely seen as a critical way to make employees enjoy better job security, better job satisfaction, and to improve in the ways they need and want to improve.