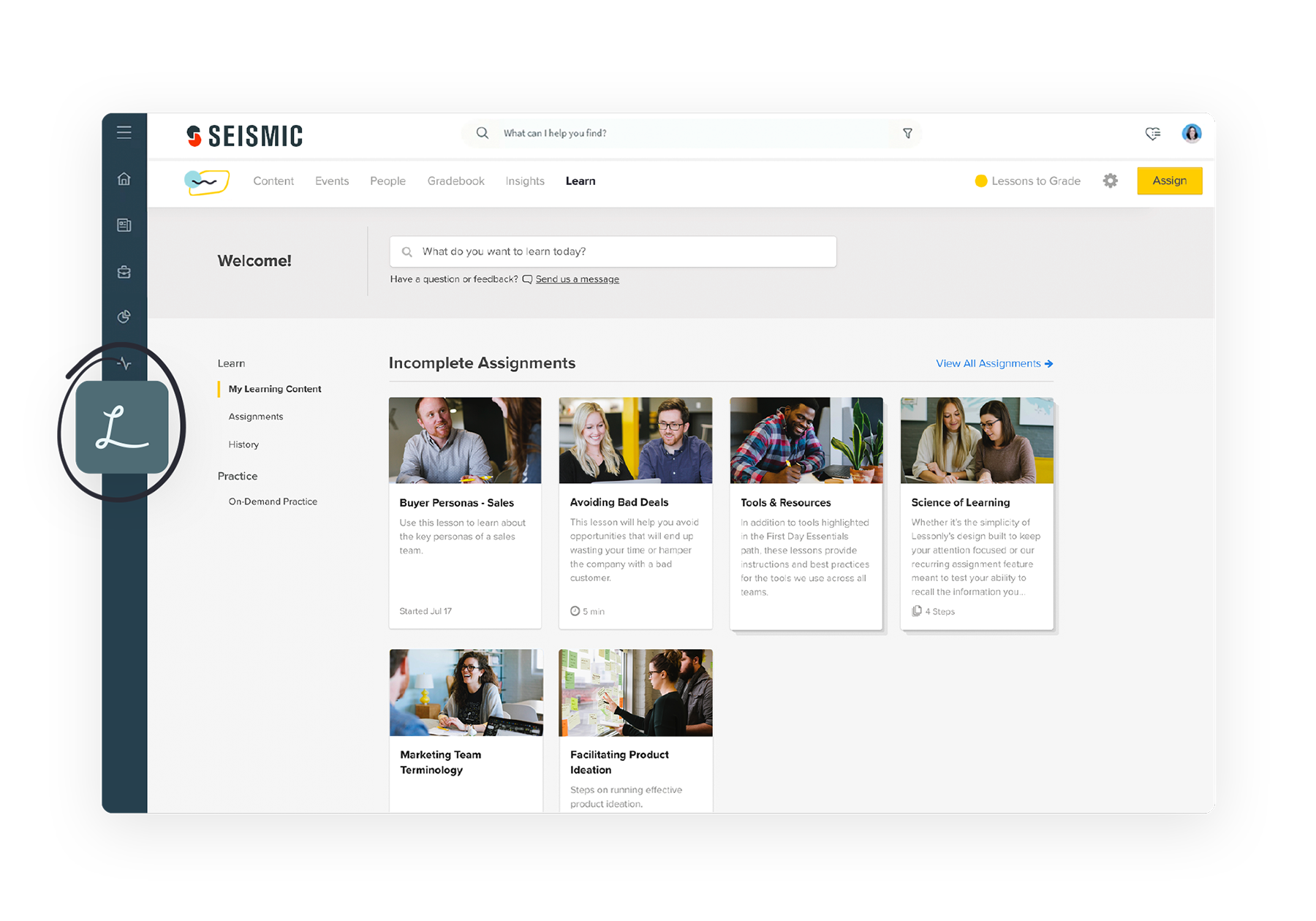 Wave hello to
seamless enablement
See how Seismic and Lessonly integrate to deliver an elevated, seamless experience for customer-facing reps.
Access lessons directly from Seismic
Reps using Seismic don't have to leave the platform in order to access training content when they need it.
Pair marketing and training content
Admins can pair lessons with marketing content so reps learn what to show in one, central place.
Link training activity to key outcomes
Leaders can directly tie training to rep behavior and outcomes like win rates and revenue.
I heard Seismic acquired Lessonly. What does this mean for me?
You heard correctly—Lessonly was acquired by Seismic. If you're a Lessonly customer, rest assured that we'll continue supporting you how we always have been, and our product offerings will only get better as a result of this new partnership.
What is Seismic?
Seismic is a sales enablement platform built to help sellers find, share, and track the marketing content they provide to customers and prospects. Seismic also helps marketers manage all marketing content in one place and gain insights into performance.
How do I install the integration?
First, you'll need to contact support@lessonly.com to ask a team member to enable the Seismic integration for you. Then, check out this step-by-step breakdown.
Can I connect my Lessonly instance to multiple Seismic accounts or Teamsites?
Right now, no, you cannot. You can only connect one Lessonly instance to one Seismic Teamsite.
I don't use Seismic yet. How can I learn more?