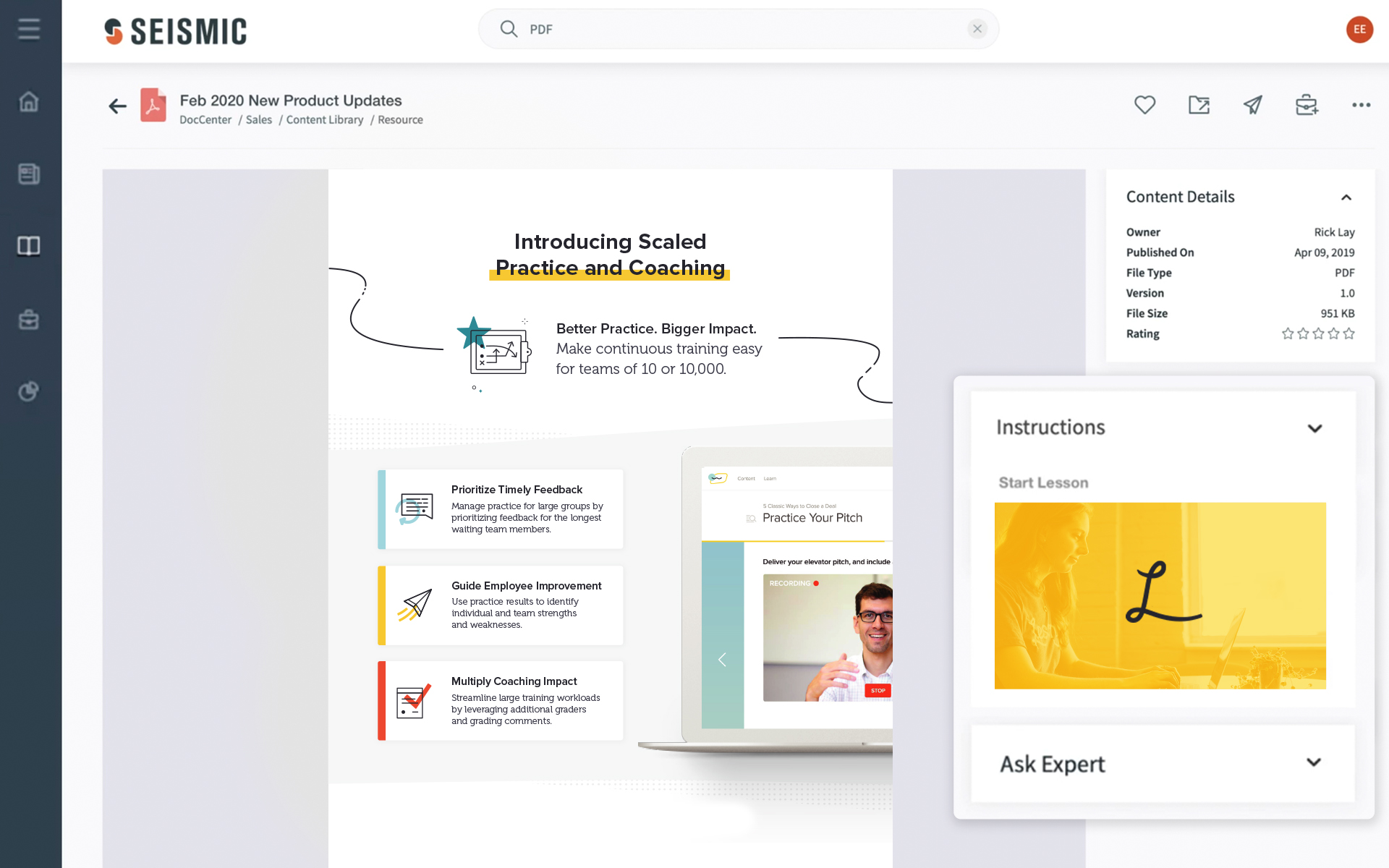 Introducing Lessonly + Seismic
Streamline sales enablement and training to educate and empower sales reps.
Import lessons directly into Seismic
Sales reps using Seismic don't have to leave the platform in order to access their training content when they need it.
Pair marketing and training content
Admins can pair lessons alongside associated marketing content so reps have everything in one, central location.
Track training activity for complete insights
Just like any other piece of content within Seismic, leaders can track training so they know what's being used when, and by whom.
What is Seismic?
Seismic is a Sales Enablement platform built to help sellers find, share, and track the marketing content they provide to customers and prospects. Seismic also helps marketers manage all marketing content in one place and gain insights into performance.
How do I install the integration?
First, you'll need to contact support@lessonly.com to ask a team member to enable the Seismic integration for you. Then, check out this step-by-step breakdown.
Can I connect my Lessonly instance to multiple Seismic accounts or Teamsites?
Right now, no, you cannot. You can only connect one Lessonly instance to one Seismic Teamsite.
I don't use Seismic yet. How can I learn more?