Sales Tips
Meeting scheduled to closed won, best practices to improve every aspect of your sales team.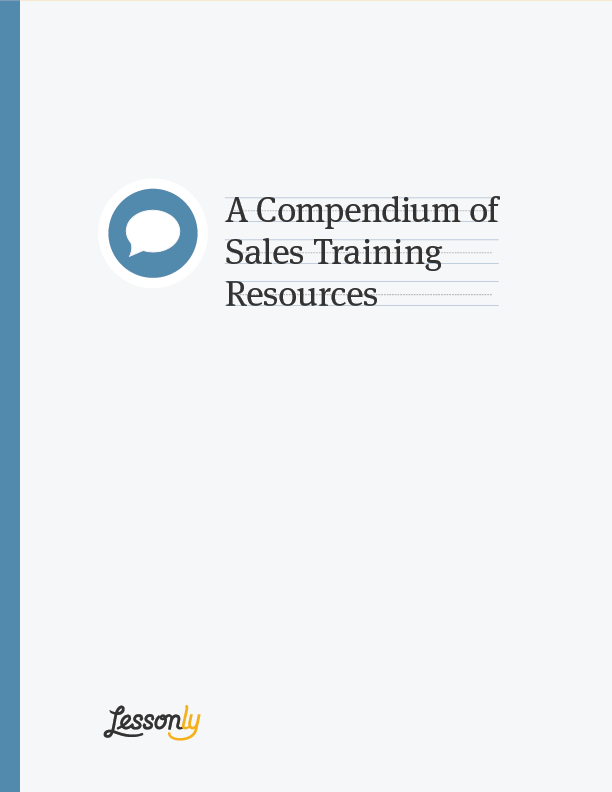 Powerful training, simplified
Join the hundreds of teams—from Fortune 100 enterprises to local businesses—who use Lessonly to onboard, train, and continuously enable millions of employees to learn, practice, and do better work.
Sales Tips
Depending on who you talk to, everyone has a different collection of sales tips. Naturally, we have our own opinion as well. You can find our advice for improving your sales in the download above. The lessons will provide a great baseline for your team to improve upon. With each of their experiences, you will find new ways to sell in different situations.
Selling tips are not something you can look over once and know. You must constantly strive to improve your sales abilities. So, the best sales tips include trying new things. See how different scripts or techniques work for you and your product. It's important to always keep striving in sales and working to improve regularly. Whether you are receiving a sales tip of the day in your inbox, there is always room to improve.
More great sales tips and tricks include never giving up and communicating with your team. As a new salesperson, bouncing ideas off of veterans before responding to an email or prospecting is sometimes the most helpful resource. The number one thing to remember and keep reminding yourself in sales is that some people are going to say no. You will find some companies that aren't a great fit or don't have a need for your product.
Even if you aren't in sales, sales tips are important to everyone. Negotiating and overcoming sales objections is something we all deal with regularly. If you are in a debate or even convincing your friends to go to your favorite restaurant instead of their own, it's a sale. So, don't be afraid to share this lesson with other team members that may not have sales in their title.
Sales Techniques
Sales techniques are more varied than the companies applying them. From prospecting techniques to sales closing techniques, every company needs a different sales approach. In the download above, you'll find tips from prospecting to closing to everything in between that can apply to any company. Expand on this lesson for your team to try out different techniques. Find what works for your company through trials and then standardize it.
But, sales tips and techniques may be most effective for different organizations. Small organizations may focus more on the relationship whereas large organizations may be keen to the timeliness of the process. Finding what works for your company shouldn't take long, but it will take effort.
Consider sharing some new sales techniques tips to your team every week and get feedback on what is working and what isn't for your team. Have a meeting for your sales team to talk strategy and continue to learn.
Specific Sales Tips
Sales tips also depend on how you are selling. Whether you are selling over the phone, selling directly, selling online, or selling real estate, you'll need different tips.
Selling over the phone is difficult. If you can get past the multiple immediate hangups or the ignored calls, you can still have a poor experience. It's important to keep pushing forward. The most common phone sales tips is to smile while you're on the phone. You can hear the difference in the person's voice. Try it out with your team in phone sales training to see.
Being a telemarketer has to be one of the toughest jobs. Constantly dealing with rejection, you have to innovate and come up with different telemarketing techniques such as being confident in yourself and asking great questions.
Direct selling techniques are different. Instead of being on the phone, you're in the same room as the person. You can read a person a lot better face-to-face than over the phone, so it's even more important to smile and maintain good body language.
In real estate, different buyers have different likes and dislikes. I've watched a lot of House Hunters and you can tell that some people like to explore the house by themselves and other like to be led on a tour. The best real estate selling tips include knowing your client and knowing the property. If your laissez-faire customer misses something while browsing, point it out.
The best selling online tips include being accessible. Your potential sales prospect might have questions about your product, so it's important to make yourself available.
Retail Sales Training
Similar to direct selling, retail selling tips involve face-to-face interaction. When people enter the store, depending on your store, it may be enough to greet them and tell them what the specials are. They likely will peruse the shelves and if they have any questions, they should be able to come to you for answers.
One of the most important retail sales tips is to know your product. Knowledge of the product allows employees to give a quick response rather than having to run to a manager. By the time they find a solution, the customer may have moved on to a new product with another question.
To be successful, your employees should experience retail sales training. Role-play as different customers, from a bitter curmudgeon to a pleasant shopper. Consider asking questions that no one would know the answer to except the manufacturer of the product and see how they react.
Sales Success Quotes
You or your team may be wondering how to be a successful salesperson. I wish I had the answer to that question.
Here are some sales success quotes from people who might help you define your version of success:
"Every brand isn't for everybody, and everybody isn't for every brand." – Liz Lange
"Tough times never last, but tough people do." – Robert Schuller
"Lack of direction, not lack of time, is the problem. We all have twenty-four hour days." – Zig Ziglar
"Most of the important things in the world have been accomplished by people who have kept on trying when there seemed to be no hope at all." – Dale Carnegie
Zig Ziglar
Zig Ziglar is one of the top leaders in sales skills philosophy. His thoughts consisted of ever-present persistence and a positive attitude. As you can see in the quote above, he believed everyone had the same capacity and ability to accomplish their tasks.
Zig Ziglar quotes could be a great way to continue to inspire your team throughout tough times of what seems to be an overwhelming amount of sales losses. Persistence is key in sales and you have to stay positive. Zig Ziglar, not Ziggy, is one of the best people to look to for sales inspiration and motivation.