Uses Lessonly to Standardize Team Learning Across 100+ Locations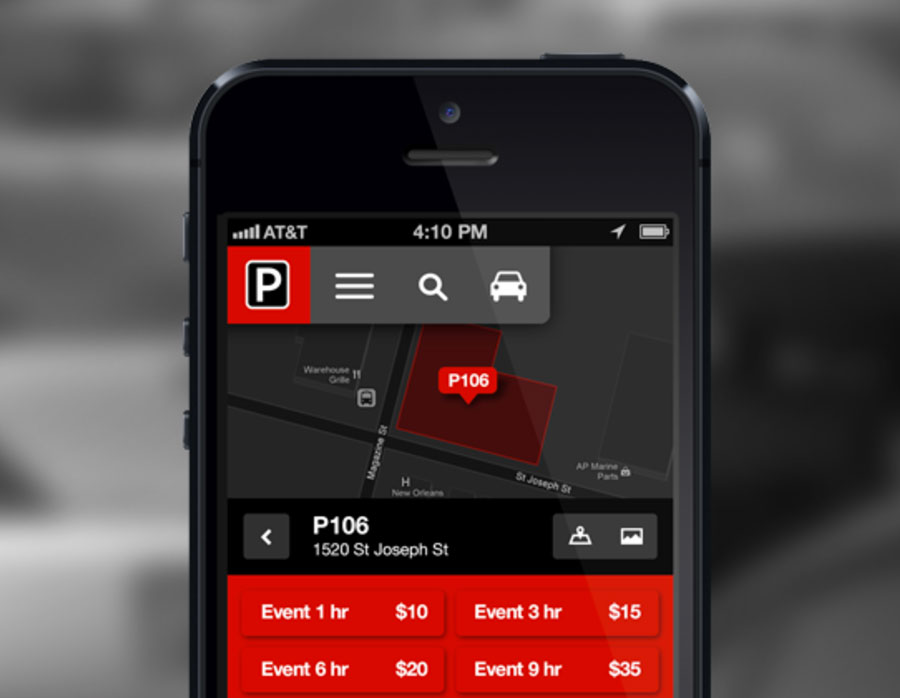 "Our live orientation used to be a 6-hour ordeal, [but now] the Lessonly Course takes users about 45 minutes to complete, and we get verification of user understanding."
—Lauren Oglesby
Training Manager,
Premium Parking
Sprouting from a family business into the largest parking operator in New Orleans with a national footprint, Premium Parking's growth hinges on attracting and retaining talented professionals. But when you are managing more than 100 locations across five different states, how do you ensure consistency in employee learning in a distributed workforce? "We are a rapidly growing company, and we won't be slowing down!" exclaims training manager Lauren Oglesby. "Our first company principle is 'Great people with superior training.' To live up to this principle, our corporate training team needed to quickly create and manage content. Lessonly has provided us with the platform to develop a consistent message. The challenge has been to implement a simple training process at all locations, even as we continually grow."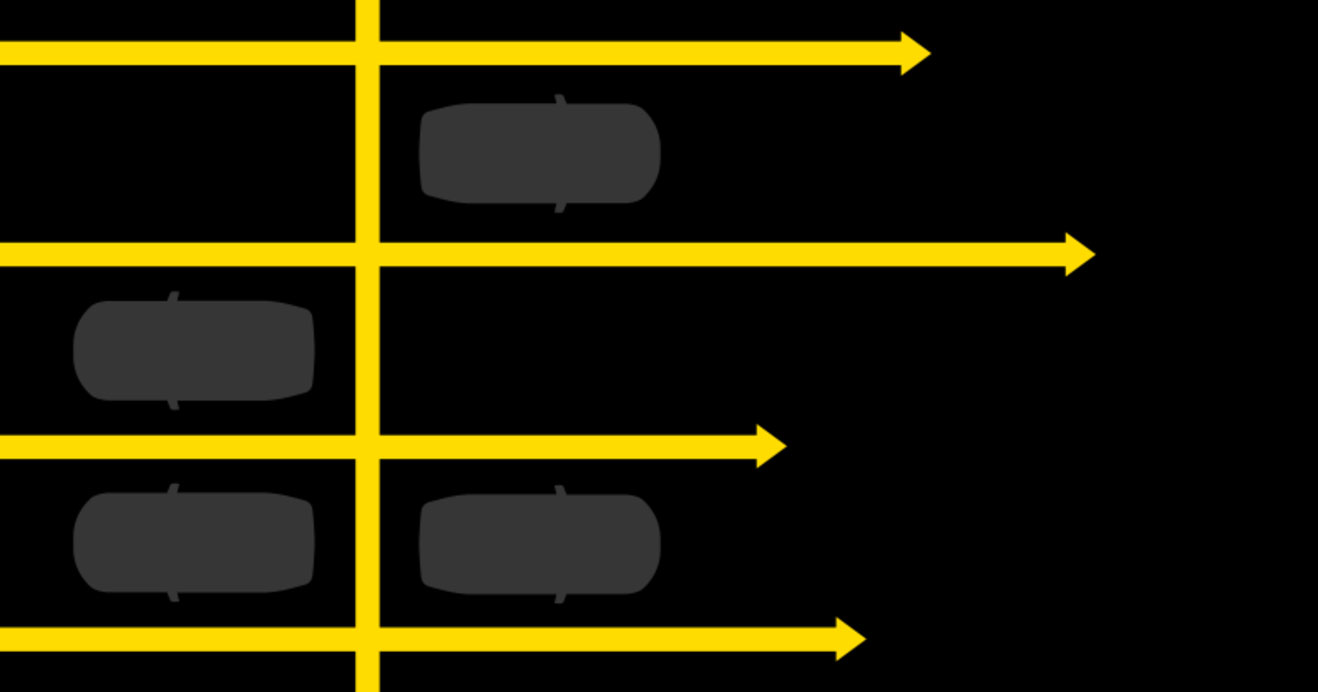 About a third of Premium Parking locations used printed training manuals that were written a couple of years ago. Trainers printed out copies, and associates would go through the manuals with their supervisors. After completion, associates took two tests administered manually.


87+%
Reduction in Training Time

750+
Happily Trained Learners


Enter Lessonly—and a centralized, streamlined way to manage learning across all locations. "The Lessonly-powered orientation courses we now use ensure all new associates, across all markets receive the same information about the company before they begin working," Lauren says. "This is crucial, especially when it comes to HR policies and compliance training." Premium Parking's future training plans include expanding the onboarding sequence and building additional safety and customer service courses in Lessonly.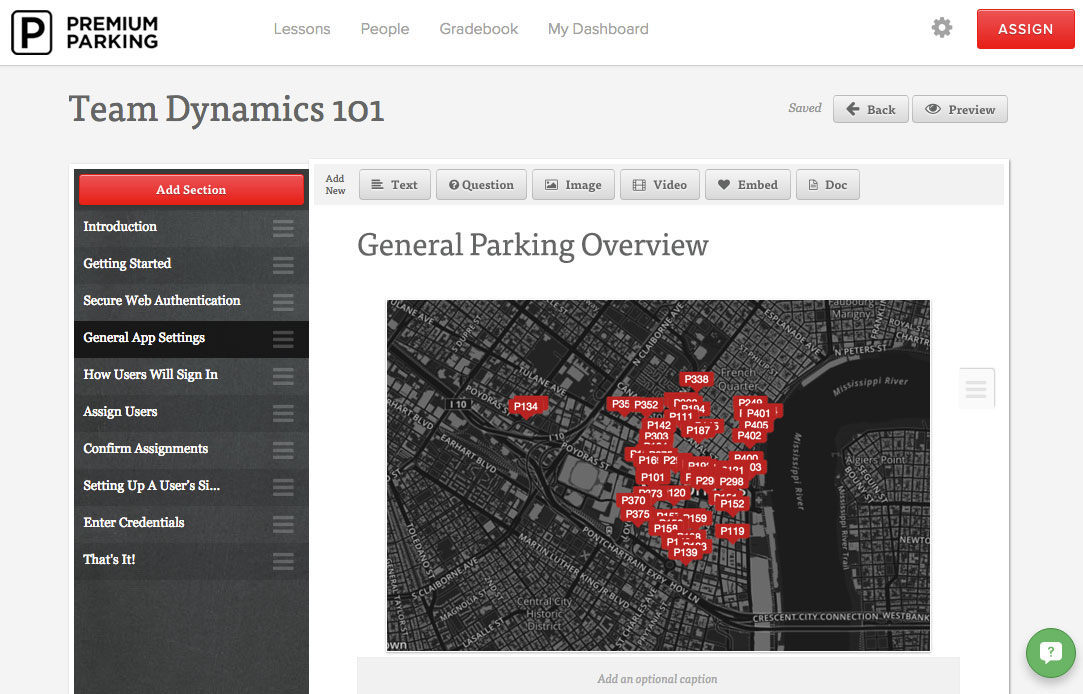 With easy access to centralized test scores, Premium Parking Admins recognize the value of administering Courses through Lessonly. Learners quickly locate resources and Lessons—right when they need them.
With the old way, associates received different training materials at every location and spent up to four days onboarding. Lessonly introduced consistency to training and drastically reduced that time so that new hires can start doing their jobs faster and with better information. "Our live orientation used to be a 6-hour ordeal," Lauren says, "and the Lessonly Course currently takes users about 45 minutes to complete."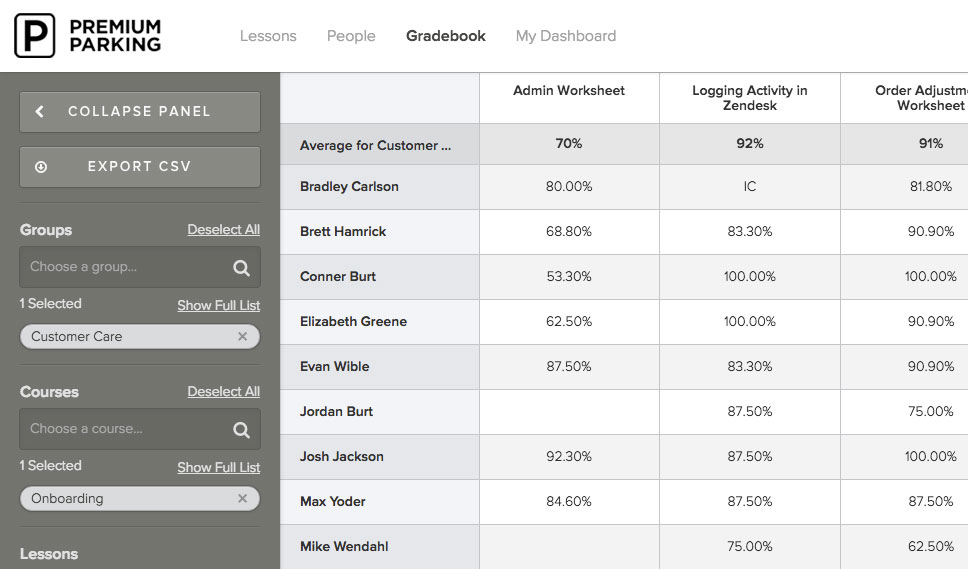 "The Lessonly-powered orientation courses we now use ensure all new associates, across all markets receive the same information about the company before they begin working."
—Lauren Oglesby, Training Manager