A little love for the littlest llamas
Our world is a little crazier than usual, and many of us have kids at home. If you're looking for a few minutes to catch up on your email—or just catch your breath—we feel you.
Ollie Llama and the Lessonly marketing team put their hooves together to create some activities for the kiddos. We hope it helps you Do Better Work and, more importantly, live a better life!
Llama put some
more color in your life.
This 13-page, printable coloring book is the perfect de-stressor for kids (or, let's be real, adults) during a busy day. We hope it brightens your day!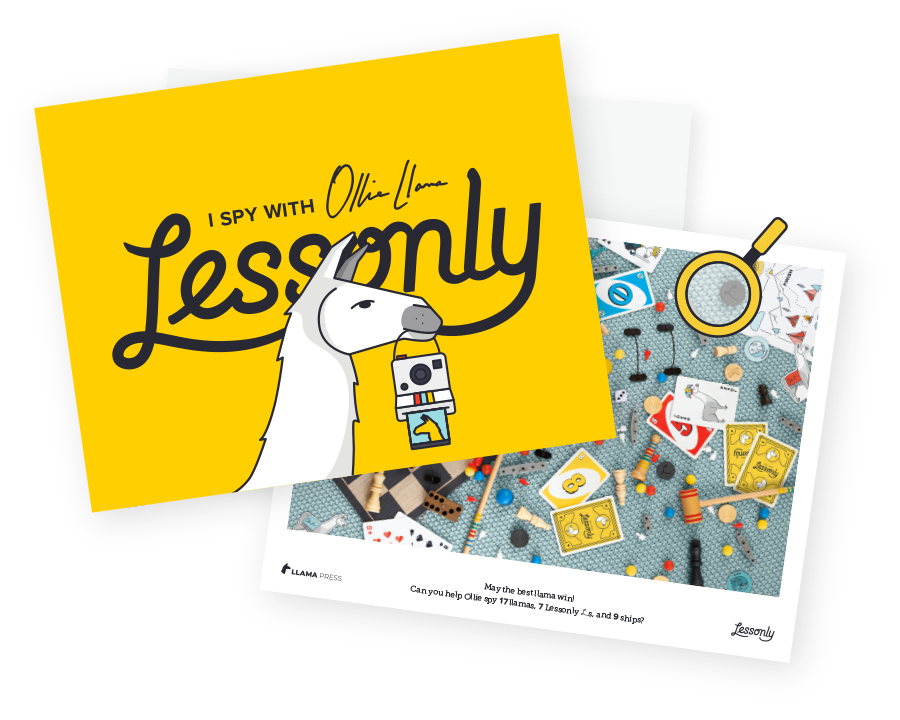 Llama spy with your little eye.
Check out the following photos from Ollie's life! We've turned them into I Spy challenges for you to study and search. Can you help Ollie find what he's looking for? If you get stuck, we've got you covered.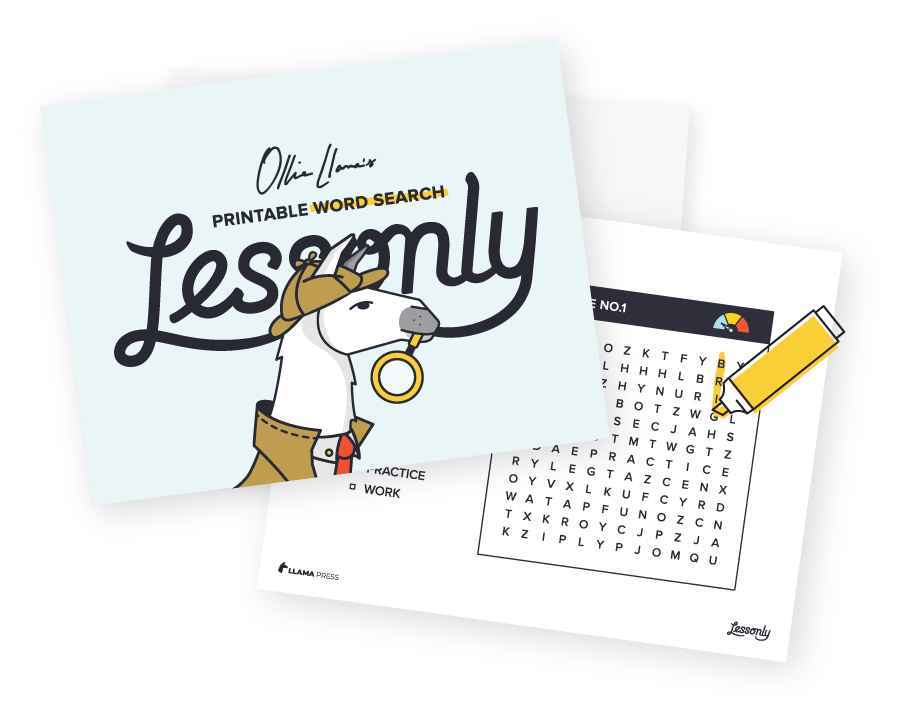 Calling llama herds
to find some words!
Whether you're an aspiring little detective or an experienced adult sleuth, we've got three word search "case files" for you to try your hooves at. If you get stumped, here's an answer key!