Automate Your Training with Lessonly
Lessonly is the powerfully simple, trackable training software teams use to learn and practice like never before.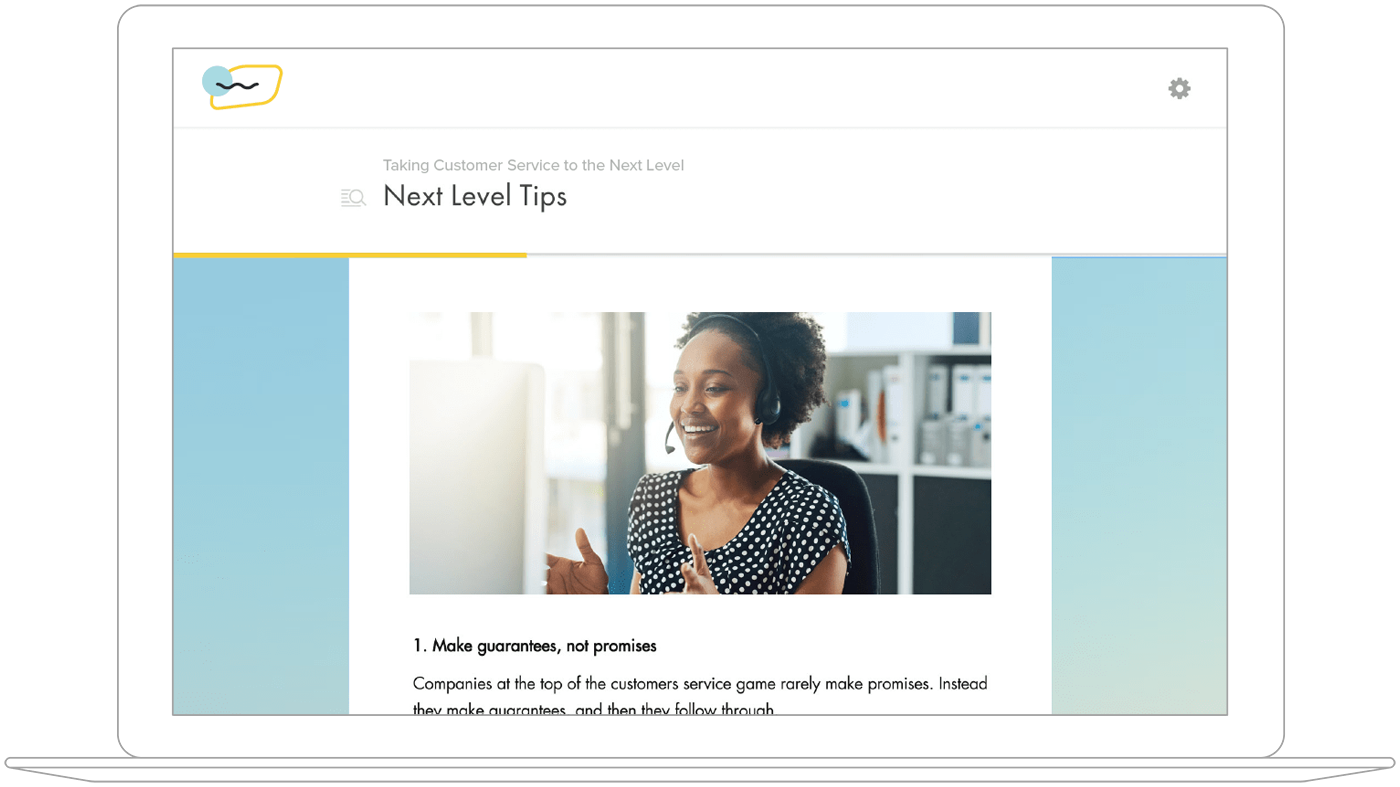 The Leading Online Training Software
With Lessonly, companies and managers quickly transform knowledge into shareable lessons and resources, engage employees through interactive feedback loops, accelerate rep and team performance, and measure the impact of better learning across their organizations.
Ambitious Customers. Real Results.
Learning Automation
The System
For decades, corporate learning has been a taxing experience for administrators and learners. Administrators used clunky learning management systems that required adamant time and attention to maintain and develop. Too much time on that process resulted in learners who were forced to learn outdated, recycled content in front of computers that would decide when the learner had adequately read and retained the information.
Learning systems don't have to be like that anymore. Technology has provided us with the means to advance the learning system to benefit administrators and learners. The problem exists that learning companies aren't taking advantage of this technology to improve learning software for the people at the end of production: learners.
The Software
Learning management software is a dying breed. It's a dying breed because the management part is no longer necessary. Learning automation software is the new standard. The system that once required a degree in instructional design to maneuver through has now been redefined by simplifying functionality and enabling multiple-person use.
Lessonly is ahead of the curve. Our learning automation platform starts with an intuitive interface and creates seamless use from administrative perspective so that managers can shift focus to growing better learners.
The People
Simply put: the learning automation system allows people to live better lives. When effective learning takes place within a company, learners become confident in their work. They feel empowered to perform better, and so they do. Tasks are accomplished more efficiently and goals are reached more frequently. Growth becomes an exciting sight instead of an intimidating one.
Let's go back to the age-old saying, "If you love what you do, you'll never work a day in your life." Think of it as the final solution. Whether employees are conscious of it or not, effective learning plays a huge part in that equation. Lessonly's learning automation system helps learners get there. We are, and will always be, a learner-focused platform.