Decreases Agent Ramp Time by 80% with
Online Training and Coaching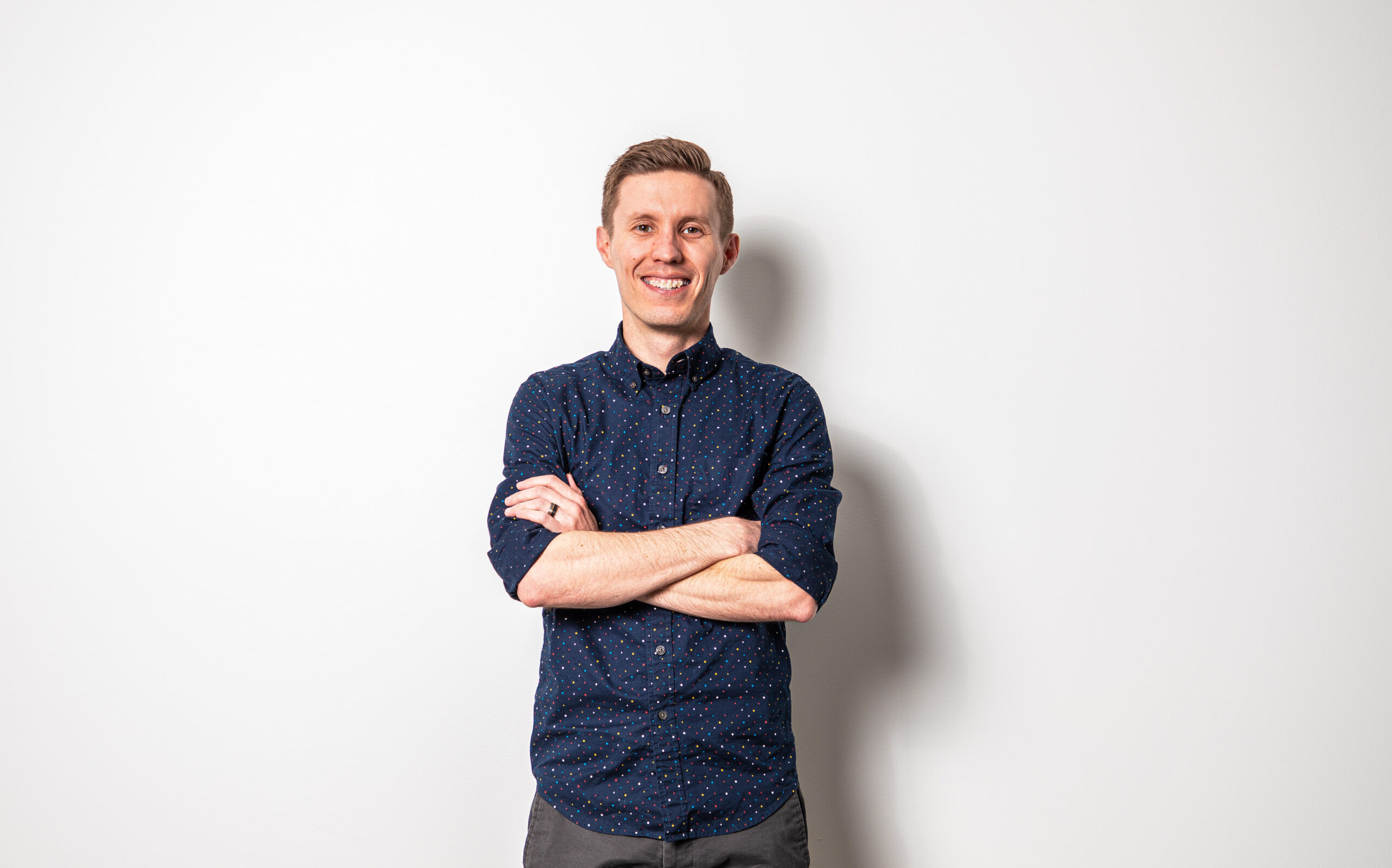 "Lessonly has been an all-in-one partner for our learning experience, and that's been really valuable for our company. Now, we're able to provide our agents with a really robust training experience."
—Chris Hales
Director of Training, Gabb Wireless
More than just a cellular network, Gabb Wireless' mission is to let kids be kids and give parents peace of mind. Gabb strives to tailor innovative cellular technology exclusively for kids and their parents while keeping them connected and protected. 
The company, which was founded in 2018, is launching new products, hiring new team members, and growing its customer base at a rapid pace.  And in order to put parents and their kids first through this growth, Gabb Wireless has to provide the best customer service possible. What makes this even more difficult is that Gabb Wireless is the only network whose support team provides assistance to customers for both their network and their product. This means that they need to onboard new agents quickly, keep existing team members engaged, and enable everyone to deliver superior service.
Since Gabb Wireless is a fairly new company, they started a training program from the ground up. During the early days, the Director of Customer Service trained a handful of new agents at a time. This onboarding process included a four-hour training session with the director followed by a 30 to 60-minute shadowing session with a supervisor. By the second day, agents were interacting with customers and handling chat interactions. But when Gabb started hiring more agents on a monthly basis, they needed a training process that was scalable and efficient. That's when they set out to find a training partner.
"I needed a platform that I knew my team members could easily pick up, start designing in, and hit the ground running. Lessonly really checked off all the boxes when it came to a lot of the things that we were looking for."
—Chris Hales, Director of Training, Gabb Wireless

When Gabb Wireless found Lessonly, their first priority was getting a new training program up and running for brand new customer service agents. When it came time to revamp the training process, Chris needed to fix new hire time to proficiency and initially low KPIs. In short, Gabb Wireless wanted to train agents in a way that enabled them to become self-sufficient sooner. Now, they use Lessonly to train and provide a repository of knowledge that agents can refer to and rely on when they need it.

"Our agents love the ability to search for content in Lessonly," explains Chris. "They're able to find the information they need quickly, and when they're on a live chat with a customer who is expecting a pretty quick response, that's extremely helpful."
The new onboarding process also gives agents the chance to practice mock customer interactions on-demand and receive additional coaching in the process.
"The coaching features were probably the number one thing I told my boss we needed," Chris shares. "We can have agents access practice situations, record themselves, and get feedback when their supervisor has time. It doesn't always have to be one-on-one." Once that feedback is complete, supervisors can assign lessons as needed to refresh & deepen agent knowledge.
Gabb Wireless also provides customer service agents with continued training through quick and engaging microlearning experiences. If there's a new policy or procedure that everyone needs to know about, Chris and his team can easily create a new lesson, share it with the team, and ensure agents understand it with assessments. "It gives us accountability and provides us a way to verify that agents are aware of it and implementing it," explains Chris.
"We anticipated a decrease in ramp time and higher initial KPIs, but we didn't anticipate the extent of that increase. I think the numbers speak for themselves. Our agents also understand their role and how they contribute to revenue, and that's been an unexpected value that we've received by partnering with Lessonly."
—Chris Hales, Director of Training, Gabb Wireless
Gabb Wireless is still growing exponentially. The company plans to triple its workforce over the next 12 months. Meanwhile, Gabb Wireless has grown its customer base by 3 times what it was. This explosive growth means that it's more important than ever to ensure the team's training efforts are paying off.

"Every single week our executive team talks about training. It's really important to them," notes Chris. "We track ramp time, our average agent KPIs, multi-touch tickets, and more. Then, we analyze how they directly correlate to customer and employee retention  through metrics like chat durations, CSAT scores, and more, to ensure we're creating a good customer experience."
And while the team at Gabb Wireless has only been using Lessonly for a short time, they've already seen impressive results including:
Decreased ramp time and time to proficiency by 80%

98% retention rate with customer service agents

Decreased customer chat duration by 15%

Average CSAT score of 94%
Employees love training with Lessonly, too. "Every single agent who was in our last new hire cohort has given at least one referral to somebody to come work with us," shares Chris. "Their training experience has been so good that they want their friends to come work here. And, I think that speaks volumes about what we were able to create for them as an onboarding experience to set them up for success." 
And Gabb Wireless isn't stopping there. The team plans to deliver new product and brand messaging training to every employee, create a cumulative assessment for agents to complete 60 days after hiring, and expand training to sales reps, all of which will be supported by Lessonly.
"It's not just been a valuable partner to the company," Chris concluded. "It's been a rewarding partnership for me as an individual. And, I think if you're training customer service or sales teams, then you need to consider Lessonly."