Wow—what a remarkable first day of Yellowship! Union Station is bustling with energy, learning, and fellowship. And we're just getting started!

So far, we learned how to Do Better Work with the Lessonly Services team, handed out some llama-tastic customer awards, and partied the night away at Llamapalooza.
Here are a few more insights from our first day together: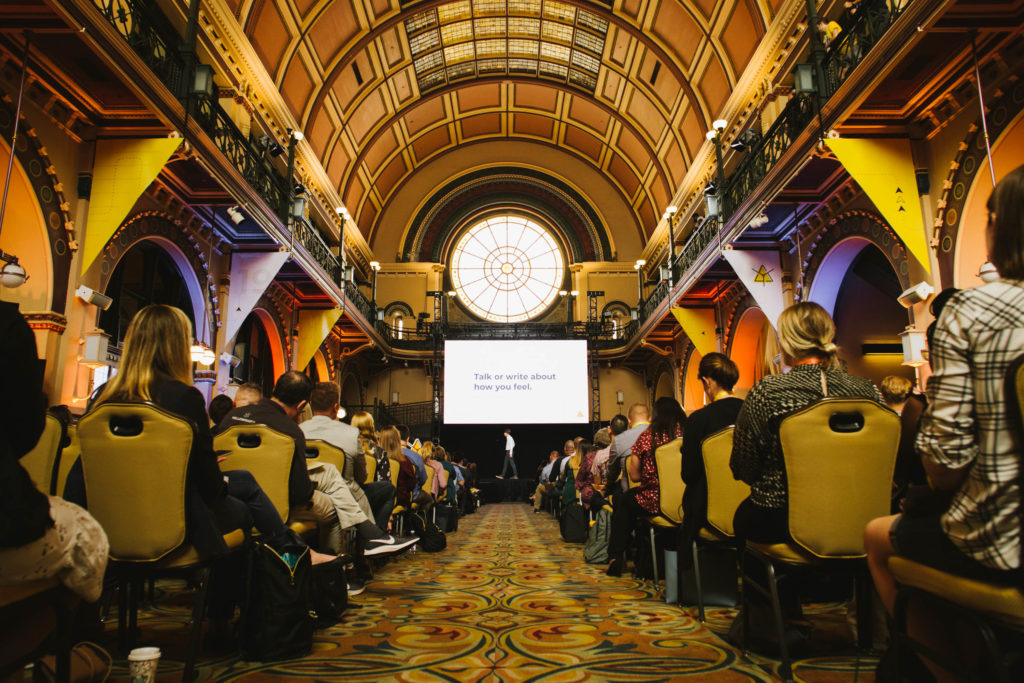 Max taught us about self-compassion
"Better Work is about relationships—both with other people and ourselves. We get to choose self-criticism or self-compassion."
"The same stuff that works in the workplace also works in our headspace."
"Focus on what you can control…because there's a lot of stuff you can't control. When you do that, life is clarified in a big way."
"We are not competing against one another—this is not a competition. Your job is to learn your way, 1% at a time."

"We treat our to-do lists with more respect than our own feelings."
"Just like people are encouraged and supported by a great manager, we're more motivated and driven when we're supported by ourselves."
Helpful Reminders for your Journey
Don't forget to download the official mobile app of Yellowship. Browse the schedule, explore maps, connect with fellow attendees, and more. Visit yellowship.app on your web browser to download.
Meet Guy Raz! We've got 10 plush llamas hidden around Union Station. Find one and you'll get a pass to meet Guy after his keynote!
Lost something? Visit Registration to see if it's turned up.
Join and follow the conversation on social media with #Yellowship19!
We'll see you bright and early tomorrow. The Yellowship train departs at 8:30 am with a panel about building a better team—from the conference room to the basketball court—led by Laurie Ruettimann.
Here's to Better Work and a little more self-compassion, 1% at a time.

— The Yellowship Team