Thank you for joining us—either in-person or from afar—for #Yellowship18! The final day of the conference was the perfect conclusion to our journey.
Here are a few takeaways from the last day of Yellowship:

We were inspired to learn.
"It's not that people are too busy to come to training, they aren't seeing how it will benefit them."
Meghan McHale Bilardo, Director, Learning and Organizational Development, Brandmuscle
"Consistency, efficiency, and measurability are the three ways we evaluate our learning program's effectiveness."
Elizabeth Truemper, LL&D E-Learning Expert, EILEEN FISHER
"In order for our personal development program to work, it had to be communicated in a way that everyone would opt in."
Sherisa Bay, Learning Experience Manager, Thumbtack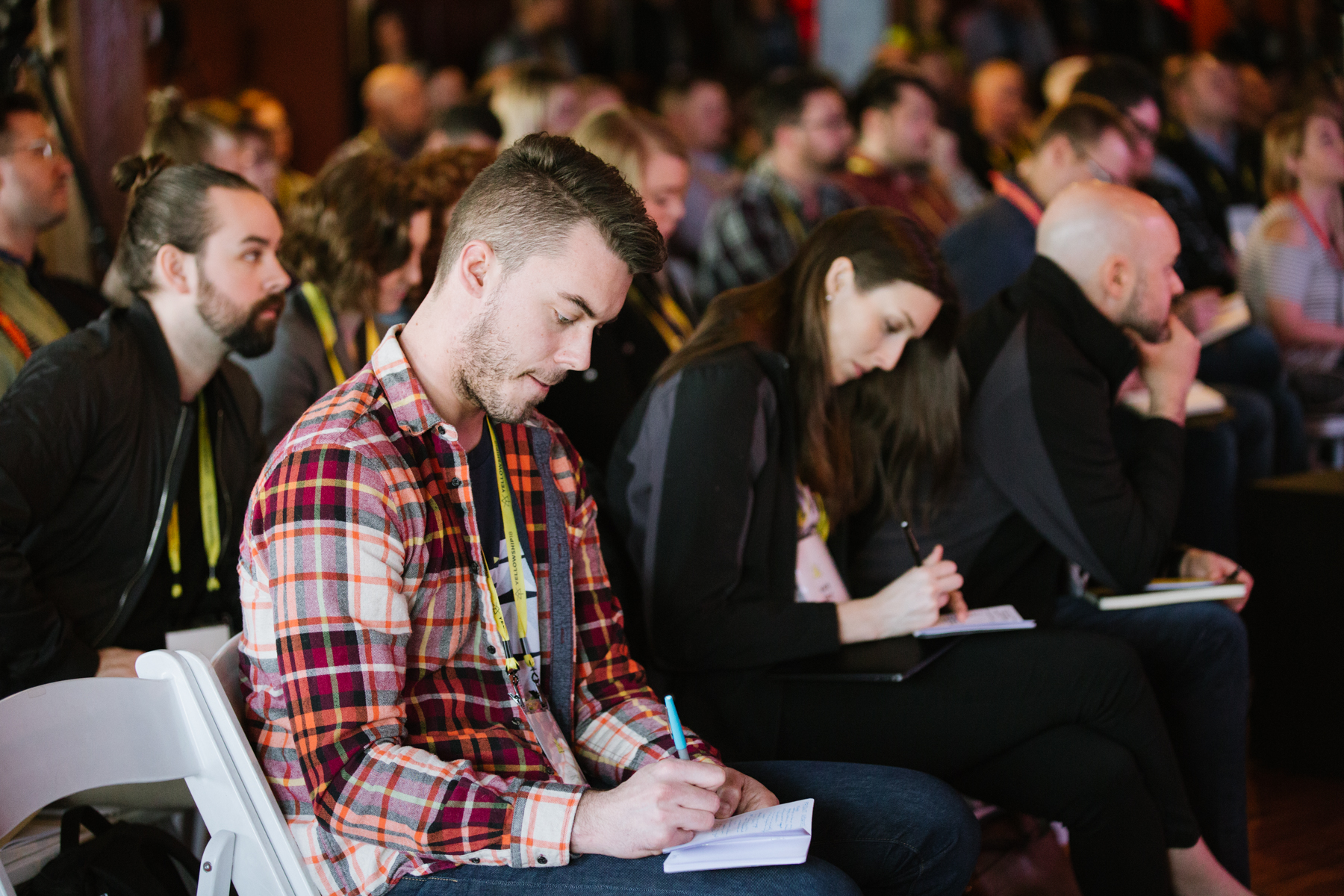 We were inspired to grow, lead, and be our best selves.
"The number one reason sellers miss quota is because they can't articulate value."
David Galindo, Program Manager, Learning and Enablement, Spredfast
"What behavioral science sets out to do is measure people's inherent motivating needs…the magic starts to happen when we realize that learning goes better when our needs are met."
Heather Haas, President, ADVISA
"Your values are home base, a space within where you feel aligned and connected to your most self."
Jacki Carr, Coach & Leadership Consultant, Rock Your Bliss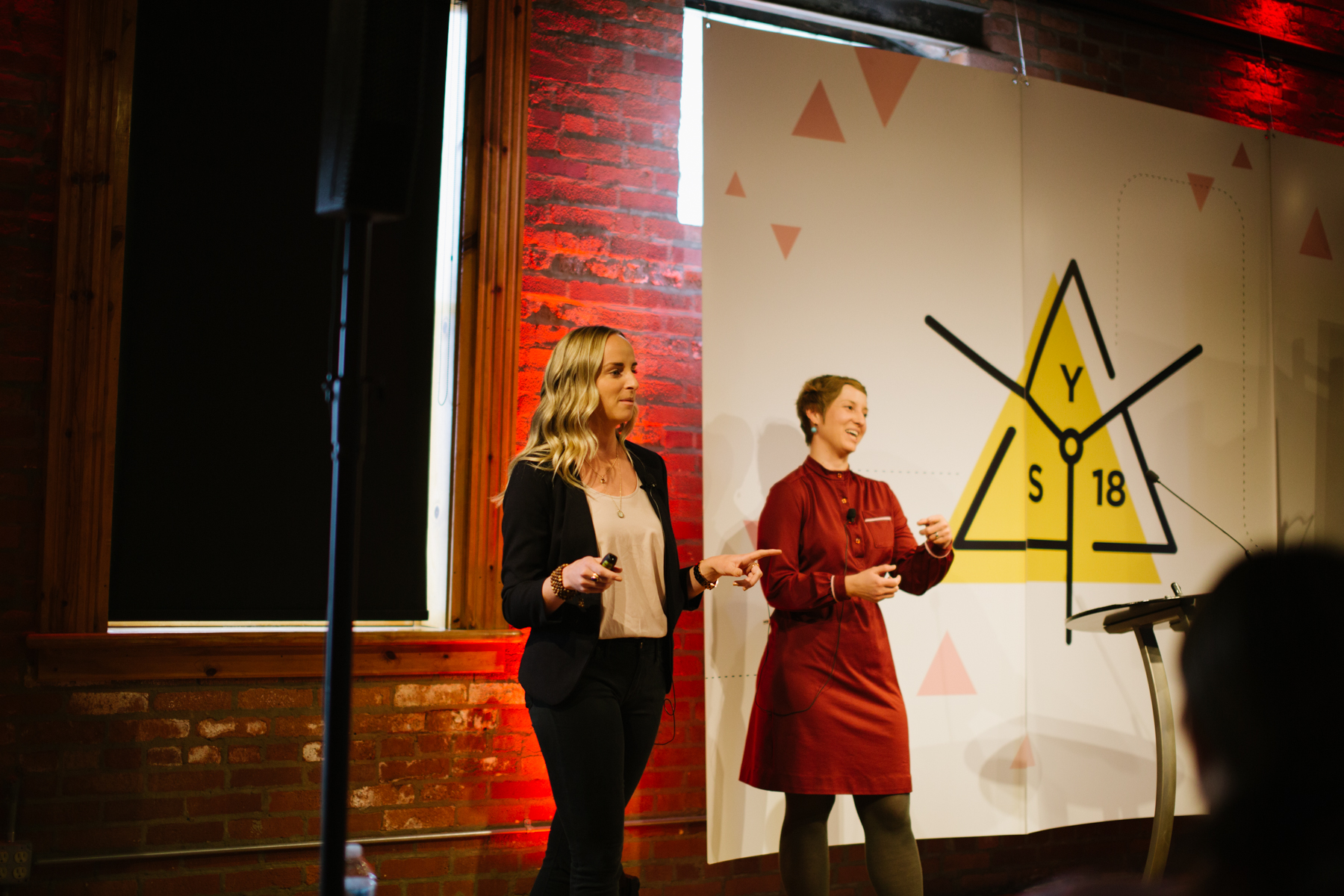 We were inspired to take action.
"We all may be ordinary, but the story we start with doesn't have to be the story we end with….Lessonly brought us together to dream big. Go back to your jobs and communities, think outside the box, and inspire change."
Erin Gruwell, Inspirational Educator & Author
"We have the power to choose who and how we want to be in the world. How will you use your power?"
Dr. Jill Bolte Taylor, Neuroanatomist, Speaker, and NY Times Bestselling Author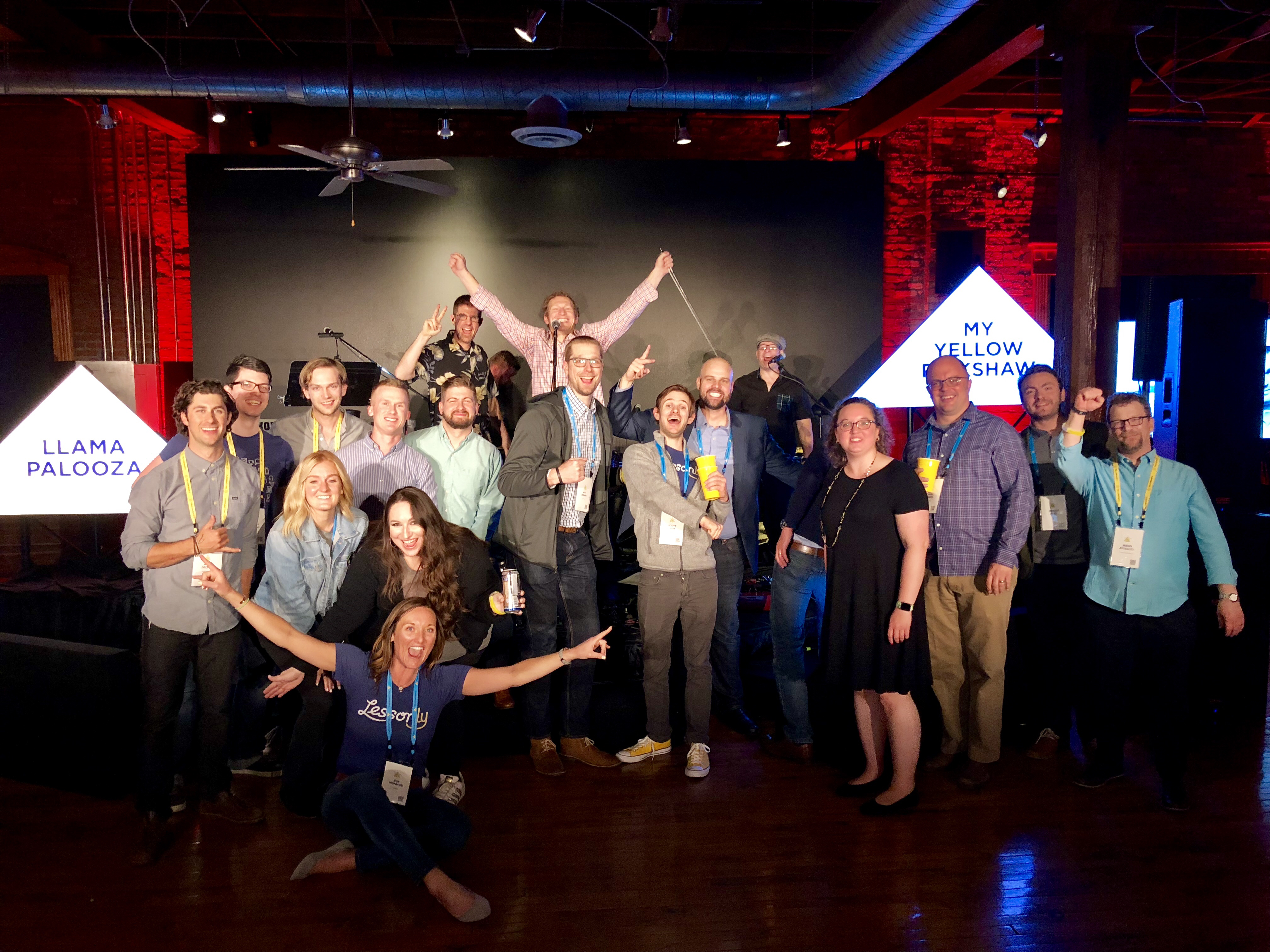 A few other notes for your journey

The Better Work Assessment. We launched Lessonly's new, six-step method for doing great training—and better work. Want to a free quiz to see how your team stacks up? Click here to get started.
The Brighter Indy Fund. We also announced that Lessonly will donate 1% of sales to local Indianapolis nonprofits. If you're a Lessonly customer—you're already a part of that mission.  Want to give a little extra? Click here to donate.

Yellowship 2019. Text YELLOW to 317-672-1018 to sign up for #Yellowship19 updates and receive $200 off your 2019 pass!
—
Thanks for a being a part of Yellowship. We put on this conference because we wanted to foster fellowship and growth with some of our closest partners, customers, and friends. Being with you exceeded all our expectations—you're all honorary Lessonly llamas in our book.
Here's to doing better work, together.
The Yellowship Team