We believe effective, timely, and relevant employee training is essential to a winning corporate culture.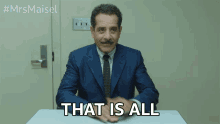 Good news: There are—and probably always will be—ways to switch up your employee training so it successfully engages your team. Part of that has to do with identifying areas of your current training model that need a face-lift. The other part is a commitment to integrating an employee training plan template into your workplace training program. If you are someone who has found yourself making excuses and putting off updating your employee training methods—2021 is the year to change that! Let's take a look at how the mindset has shifted…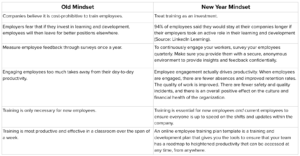 Still don't think it's time for a new mindset or a new employee training plan template? Then consider this, research shows that employees who are appreciated will stay in their current jobs. So, if you're a manager who has to decide whether or not they want to invest in their employees, something to keep in mind is that investing in employees means investing in your organization's future. Sure, such investments are a risk—but what investments aren't?
How To Train Your Employees Better In The New Year
A new year is often a good time to review achievements and determine New Year's resolutions including how to grow professionally over the next year. Employee training is a big part of a successful company, and also a big piece of what can feel cluttered. Classroom (or in the case of 2020 video) time, scheduling logistics, materials, and more…there are a lot of pieces and parts to the old model of employee training.
Building a training plan is the most important thing you can do for your business as we kick off  a brand new year. A successful staff training and development plan template provides the tools to ensure your team has a roadmap to heightened productivity.
Starting with a training template gives you an immediate edge toward productivity, a healthy work culture, and a leg up on competitors. Teams with an annual individual development plan examples for employees rest assured that new employees have a clear path to productivity—the new employee training plan template is designed to set them up for success. When healthy expectations and empowerment are both put in place, a thriving work culture isn't far behind. Additionally, a solid on the job training plan template helps you beat the competition. When your employee training plan is designed to help each and every person succeed, the team will be better poised to win in the market—and in the hearts and minds of customers.
Why Train Employees Better?
Regularly enhancing and improving your employee training program is essential. And, training for your employees is beneficial to both your company and your employees as it encourages improved employee performance, increased engagement, and fosters employee retention and growth. Additionally, great training can create happier customers, address internal weaknesses, and help track and manage employee skills.
If your employees all agree on one addition that would keep them engaged, productive, and loyal, you would provide it, right?
Let Lessonly Help Train Your Employees Better
Company leaders who are focused on their culture know that employee learning and development is key to enhancing engagement and productivity. To truly maximize your training—we recommend Lessonly. You've spent a lot of time considering your workplace training plan template, and it's time to get to work.
Designing a training agenda template will make it easy for your team to provide learners, usually front-line employees, with a superior learning experience. If you need help putting your training program into action, our Services team is ready to help. Click on any of the tiles below to learn more about us.