A little over a month ago, we wrapped on Season 1 of the Practice First podcast. I'm not crying, you're crying. In all seriousness though, my teammates and I are still talking about the role practice plays in our day-to-day jobs. And then it hit me: There are some lessons I learned from our 15 Practice First guests that tie directly to the role of practice in sales careers. Hence this blog post. 
The bottom line is this: Practice in sales—from mastering demos to becoming active listeners to navigating negotiations—is what makes the best teams close bigger and better deals together.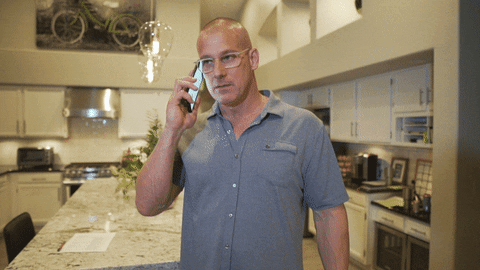 Now I know what you're thinking: Can a podcast with a llama on the cover really have anything to do with sales enablement best practices? It turns out, it can. Here are two key lessons we learned from the Practice First podcast that relate directly to sales enablement strategy, teamwork, and sales enablement jobs.
1. Skills don't come without practice and repetition.
We've said it before, and we'll say it again: Skills pay the bills. Skilled reps are a critical asset to any sales team not only because they close deals themselves, but they also serve as an example and gold standard for newer reps as they ramp with a sales enablement software.
In episode 12 with ballerina Jessy Dick, she points out how, "In order to get to the stage [and performance] part of everything [in ballet], you have to have the fundamentals so ingrained in your body so that when you're on stage, you don't have to think about it anymore." 
Confidence and skills come with constant repetition. I often used to think of repetition at work as failure or a lack of creativity, but in sales especially, having the basics down pat doesn't stifle creativity at all. It actually allows reps to spend less time fumbling through basic objections or demo decks and more time customizing their conversations with prospects and customers. And what is sales enablement leadership's role if it's not to set salespeople up with sales enablement tools and everything they need to succeed from start to finish in a sales cycle? 
Last year we talked with 18 sales enablement training gurus about the most essential skills for salespeople to succeed, and they came up with fifteen. Some of those include…

Be a trusted advisor

Develop your territory

Forecast effectively

Build a solution based on needs

Run an effective meeting

Differentiate the competition

Deliver effective messaging

Leverage customer stories
And there's more. For the full list of skills, you can browse our Major League Sales Coaching playbook (don't worry, it's 100% free) and learn more about building a sales enablement framework for coaching.
2. Sales excellence takes time.
Like most worthwhile things in life, becoming great at sales takes time and intentionality. Whether you're a rep, on a sales enablement career path, or a sales manager or coach, intentionality in sales almost always looks like gathering feedback whenever you can and applying it to your craft. As our CEO, Max, would say, it's about making yourself 1% better at what you do every day.
On Practice First, professional storyteller, Sally Perkins, talks about practicing her stories in front of her daughter for real, honest feedback. MLB announcer, Joel Goldberg, had a mentor early in his career who'd tell him the hard things so he knew what to work on. (And it worked.) John Splithoff, a NYC-based musician, says that feedback and input from others always produces songs that resonate better with others.
 A clear sales enablement plan allows global sales leaders or leaders with massive teams to roll out training and feedback at scale so more people can experience the same kind of intentionality as Sally, Joel, and John. From on-demand practice scenarios to showcasing highlighted examples and even practicing emails, calls, and demos as a team, there are endless ways to leverage sales enablement technology to get reps aligned and winning in their roles. Not to mention new reps can ramp and start bringing in revenue in weeks, not months.

Final thoughts
Practice First wasn't created for salespeople specifically, but it was created for anyone who wants to be incredible at whatever it is they do in work or life. And that includes sales. Better sales enablement leads to better salespeople which leads to more customers and revenue. I hope some of the ideas from our Practice First guests inspire you to lead and develop yourself and your sales teammates in new ways.
Ramp your reps faster than you can say "closed won" 💛
Lessonly is powerfully simple sales enablement software that helps teams ramp new reps fast and keep global sales orgs aligned and growing (and closing) together. To learn more, try Lessonly out right here or click any of the tiles below!