Last night, I met a dozen new friends. I love getting to know people because those first interactions are all about asking questions and telling stories. Plus, there were brownies, which never hurts.
Someone spoke up over the room's chatter and said, "I want to know the first job everyone here ever had. A real job, not babysitting your siblings or mowing the lawn for your neighbor, but one with a paycheck."
One person worked at Dillard's. Another was a former Chick-fil-a employee (I asked, and it actually was her pleasure to work there). What was my debut as in the working world? A sandwich artist at a sub shop in Cincinnati.
I arrived on my first day, eager to make money and create "sandwich art." I quickly discovered the value of employee training because I didn't receive much. I felt insecure in my customer interactions. I didn't know we baked cookies in-house until we ran out during one of my shifts. I didn't know there was a laundry service for our aprons, so I kept taking mine home and washing it. I didn't have the freedom to ask, "So, why do we do it this way?" Eventually, I figured it out (as artists do ?).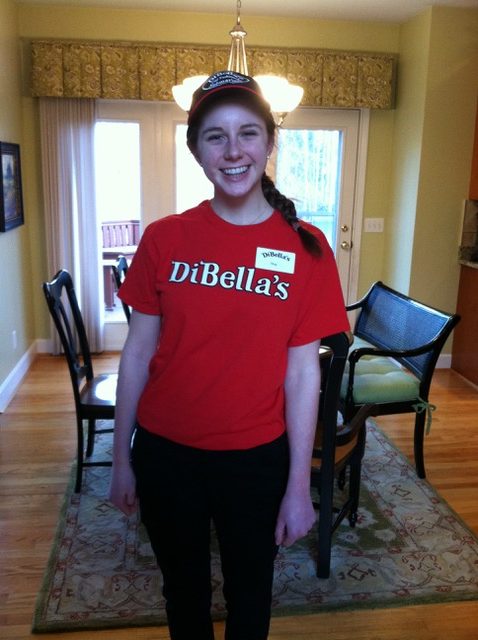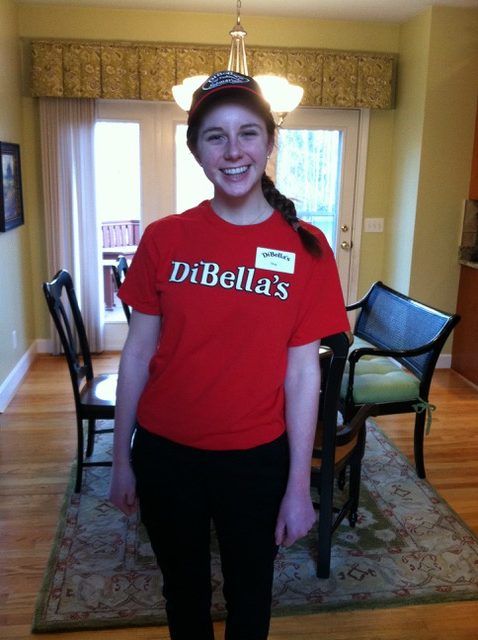 To this day, I'm still not sure if sandwich art is real—but I do know the art of onboarding and preparing people to Do Better Work is. And it will never not be important.
Onboarding, at its best, equips new hires to tackle their job responsibilities with excellence, humility, and confidence. If you're looking for new hires who work effectively, raise their hands, and take risks, step one is asking for those things. Step two is leading by example. Here are four ways I've been wow-ed by Lessonly's onboarding approach so far:
1. Culture
On my first day, my boss, Ben, was waiting for me in front of the schoolhouse. My desk had llama stickers and welcome notes all over it. People introduced themselves without hesitation and asked intentional questions. I can't even tell you how many coffee chats and walks I've gone on with my teammates this week. The culture at Lessonly is designed to invite people in. It's open and kind. It's efficient and patient.
2. Attitude
Megan Jarvis is our Director of Talent. When I asked her to describe how she'd like each new hire to feel at Lessonly, she gave me four simple words: connected, valued, excited, and informed. We train new llamas with these four words in mind. I'm happy to report, I'm experiencing all four.
3. Meat and Potatoes
My role-specific training happened through a combination of meetings with Lessonly's Community Manager, my direct manager, other llamas, and actual lessons my teammates created with Lessonly. What a great way to learn the product, right?
4. Emphasis on Balance
The people closest to me can attest—I have a serious love-hate relationship with screens. For example, I can binge-watch The Office like it's my job, but I'm also the first to remind my friends that life doesn't happen on screen. Believe it or not, I think I've found a tech company that believes the same thing. "We make time for life" is one of Lessonly's seven values, and it shows. We care about focus and efficiency and hard work. A lot. But we care about people, balance, and healthy lives just as much.
The bottom line is this
Using Lessonly's product for onboarding taught me the basics about my job and the company. Lessons taught me how to set up tools I need to do my job, how to request vacation, how to sign up for Donut Fridays. The list goes on.
But the people of Lessonly taught me what it means to use that information to contribute to this company. They've equipped me to engage in more meaningful conversations. I get to ask human beings clarifying questions starting from a place of basic understanding from the lessons.
"In short, my on-screen time has maximized my off-screen time, thanks to both Lessonly's software and the people who created it."
I'm not much of a sandwich artist anymore, unless packing my lunch for work counts. And I've got to tell you, I don't miss that job often because I've found there's a better way to work. I'm one week into my time as a llama, and I already feel connected, valued, excited, and informed. So thank you, Lessonly—the product and the people.