Raise your hand if you have ever called a general call center or helpline for a company.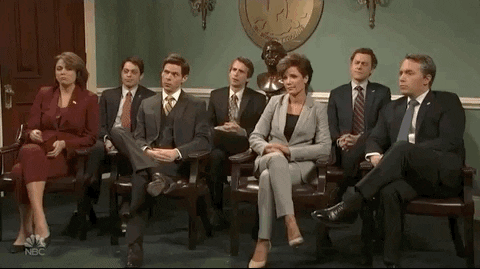 Oh hello, everyone.

So glad you're here for this article then.
Call centers are a centralized department where both current and potential customers can talk to an agent or rep. They can handle inbound and/or outbound calls, and be located either within a company or outsourced to another business that specializes in handling customer outreach.
The reality is, expectations placed on those with call center jobs can be quite demanding. Customers want their calls answered quickly, resolved efficiently, and handled with impeccable product knowledge and communication skills. But let's face it: This level of professionalism doesn't happen by itself.
This is where call center leadership training comes in.
A call center training program is essential for both new hires and existing staff to sharpen their skills and feel motivated. And while creating a great call center experience that boosts customer satisfaction may be a tall order, it is achievable by following the right call center training guide and arming employees with strong call center script best practices.
What is call center training?
In a customer service call center, training often focuses on product knowledge, complaint management, or questioning techniques in first-call resolution. In a sales-based call center, training also focuses on ensuring employees are able to advise customers on the best-fit product or service.
What are the important skills to ensure positive
call center solutions
?
When you have a problem with a product or service, who do you call? (Hint: It's not Ghostbusters.) More often than not, it's the company's customer service call center where folks have hopefully played around in some call center training software as a way to help you out on the other end of the line. These individuals have passed the call center skills test if they hold these skills:

Attention to Detail and Organization
As a call center agent, it's critical to listen carefully to customers so you can provide them with accurate and satisfactory answers. With that in mind, it's helpful to pay great attention to detail and pick up on things the customer is and isn't saying (that's right, telepathy is a call center training technique. ?)

Deep Knowledge of a Company's Products or Services
If you want to shine as a call center agent, you need to have deep company knowledge. This not only helps you feel more confident in the answers and solutions you're offering, but also increases the likelihood of a positive experience for customers—which is really what your job is all about.

Clear and Effective Communication
Call center agents who spend 99% of their day communicating just gotta have superior written and verbal communication skills. You also need to find a balance between being approachable and being a credible source of information. This means a healthy dose of being both conversational and professional.

Patience
Being patient is essential for providing great service. Call center agents should be good listeners in order to fully understand the situation at hand, which is especially important when a customer is frustrated. Taking the time to fully explain a solution is important to the customer, and agents should avoid rushing to finish an interaction just for the sake of reducing handling time.
Empathy
Customers go to call center agents with their problems and frequently vent their frustrations without hesitation. While it might not be something you can immediately fix, simply understanding where customers are coming from can make an enormous difference. If you can acknowledge customer concerns and offer your respect, a customer may leave satisfied even if you couldn't solve their specific problem.
Adaptability
From technical issues to strange customer demands, every service call is different. To ensure the customer experience doesn't suffer from unexpected circumstances, you need to be ready to handle anything that's thrown your way. Plus, phone conversations happen in real-time, so being able to adapt to the conversation as it happens is a critical skill for you to have as an agent.
Positive Attitude
Just like a smile can go a long way during in-person meetings, a positive attitude is essential when communicating on the phone. Phones will ring off the hook, but being able to answer each call with the same amount of enthusiasm and positivity will create a good experience for every customer who crosses your path. Call center agents are the voice of the company, so projecting a friendly tone and using positive language will help reassure customers that a solution will be reached.

"Customers are good at reaching out when they need help, but if you make solving their problems too hard for them, you'll lose their loyalty. Studies show 96 percent of customers are more disloyal when they feel it takes significant effort to resolve their issues."
If you want call management system training that delivers true contact center solutions, a professional call center management system filled with training experts who understand the training methods that work best to enhance customer satisfaction is for you.
Are you ready to implement
contact center software
for your company?
With Lessonly, companies and managers quickly transform knowledge into shareable lessons and resources, engage employees through interactive feedback loops, accelerate rep and team performance, and measure the impact of better learning across their organizations. Our call center training is no different. We know that well-trained call center agents reduce costs thanks to increased speed, allowing them to take more calls per hour while meeting the needs of the customers. Hop over to this preview to get started!