I went to business school for undergrad, and our junior year, it was required for everyone to take all of the "core" business classes—Marketing, Management, Operations, and Finance. 
Operations was my nemesis.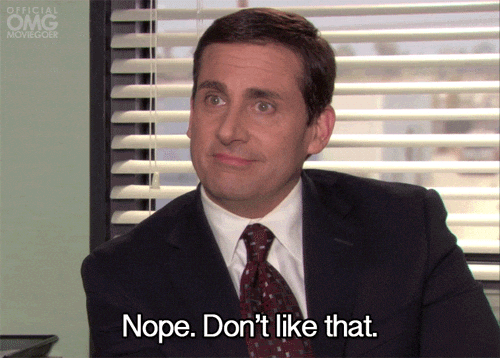 Who would have thought there was so much that went into getting something from A to B? Certainly not me! 
I did learn something…
I forgot pretty much everything I learned from that class except for one thing that I even share with customers evaluating sales training software today. Here it is.
Processes need to be both effective and efficient.
Efficacy focuses on the outcome.
Efficiency focuses on the means of getting to that outcome.
For most sales teams, including several I was on before joining the team at Lessonly, the majority of sales training techniques revolve around in-person training: role plays, shadowing senior reps, delivering PowerPoints to reps via Zoom. 
The types of sales training programs that are "in-person-heavy" are not inherently bad. In fact, they can be highly effective, as there's a ton of value in having "student" and "teacher" sitting together and learning from one another.
However, they're rarely efficient. 
They're time consuming, they take managers away from their core managerial responsibilities (you know, the stuff they're actually being compensated on), and do little to help with knowledge retention amongst reps. 
The top sales training programs will utilize both in-person training and automated training, and the best sales training software will accommodate that blended approach.
Let's talk about the framework
A lot of what I do as an Account Executive at Lessonly is help sales leaders think about their sales training framework in a more efficient manner and provide guidance to revenue leaders about how sales training software makes your long-term training valuable. Folks rarely struggle with actually training their reps, but it's doing it the right way that's the challenge. 
You may be thinking, "Well, what do I automate and what do I put into a training software?" 
I'm glad ya asked
Think about the types of sales training methods you already use. If the method involves you talking at your team (i.e. walking them through a PowerPoint presentation), automate that faster than you can say "SAAS-Y".
If it involves a conversation or exchange with your reps (think role plays), do that in-person, and maybe even use a software to help automate bits of that role play. If you can have your reps practice a 2-minute elevator pitch in a software and provide feedback in real time, that will only help bring your reps up to speed faster.
There's lots of sales training ideas and best practices out there, and it's ultimately up to you which ones you feel would be most effective for your team. 
Don't forget that efficiency piece, though, friends. In today's rapidly changing world, a blended approach to training—using in-person training + software—is what's going to ensure long-term value for your team and get things done the right way.
Want to see how Lessonly helps frontline sales reps like yours? 💛
Our training software helps over 1000 business teams across the globe learn, practice, and do better work. Click any of the tiles below to discover more of what we're about at Lessonly! Or, if you don't know where to start or have lots of questions, here are the 5 most important things to know about us.