So, what makes a good learning management system? Is it how intuitive the software is? Is it the ability to communicate difficult concepts in an easy way? Or, should you base your decision on whether or not the learning management system has a Llama as their mascot? The answer to all of those questions, and more, are below. Keep scrolling to learn more about what makes a good learning management system and why even Tom Cruise would agree.
What is a Learning Management System?
Before we begin, let's level the playing field. What is a learning management system (AKA – a LMS)? In short, a learning management system is a piece of software that helps train employees based on modern learning practices. From training content to learning content, a LMS allows your employees to learn about their roles in a fast, efficient, and organized way. See, managers who oversee growing teams are often strapped for time and onboarding new hires can be a tough ask. With a modern LMS, managers are able to set up new hires for success by allowing them to quickly learn about their new role. However, learning management systems aren't just for new hires, they're also for seasoned employees as well. Ongoing training is crucial for employee development, and a modern LMS ensures that both new hires and seasoned employees get the attention they deserve. 
So, what makes a good Learning Management System?
What a question that is. I'm sure if you interviewed business owners across the country you'd find many different answers. However, if you were to compile all of their answers and look at the most common ones, I would almost guarantee that speed, access, and the quality of the relationship with the vendor would be at the top of the list. Let's take a look at each one.
Speed wins
As Tom Cruise once said in Top Gun, "I feel the need, the need for speed!"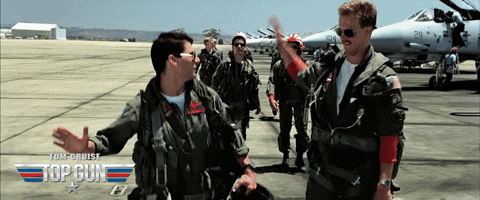 In today's modern business world, the speed at which your employees learn has to be prioritized. The quicker that new hires can learn about the skills and knowledge related to their role, the quicker they can begin adding value to your overall organization. Speed also plays an important role as a manager. The quicker you can create learning content, the better. If you're in the market for the best learning management system, be sure to choose one that prioritizes speed. Not only does it align better with the age of business that we are in, it would also make Tom Cruise happy.
Put your learners first
If you're anything like me, then you love going to a coffee shop and getting work done. And, I bet your employees do too. That's why when you conduct your own learning management system comparison, you should prioritize access. 
See, we're in a digital world, and a stack of company handbooks in a binder just won't cut it. Your employees should have the option to learn from wherever they please. Whether it's a coffee shop, the office, or even their own bed, a course management system should make it easy for your employees to access their next learning course. When you're looking at different learning management system software, be sure to focus on the options that truly put your learners first.
Work with a partner, not a company
When you google "learning management system", you'll get over 2 BILLION results. So, there's a good chance you're going to be overwhelmed at the number of LMS vendors that you find. 
Here's a quick way to dive through all of those results and find the learning management system software that is right for you. Instead of doing business with just another software vendor, look for a vendor that is going to be your partner. We can all agree that setting up new software can be somewhat of a daunting project. From learning about the intricacies of the software to making sure content is implemented correctly, you'll want someone by your side to help you through every step of the process. Nothing is worse than feeling like you've been left out in the cold, so be sure to choose a vendor that promises to be by your side.
The Final Verdict
From experience, I know how hard it can be to find a new piece of software that is right for you. By prioritizing your search for a new LMS around speed, access, and partnerships, you'll be able to quickly find the solution that is right for you, and your learners.
Ready to train your team with Lessonly?
Building a world-class team takes both learning and practice, and Lessonly helps frontline teams do both. Learn more by clicking on the tile below that most interests you, or if you don't know where to start, check out the five most important things to know about us.
P.S. If you want to learn from Olympians, chefs, storytellers, and more how to get better at your job, the Practice First podcast is for you! Learn more or start listening right here.