Leaders realize that in order to sustain a more knowledgeable and productive workforce, employee learning must be an ongoing focus. Choosing the right learning management system (LMS) can help achieve this goal. Turns out there are certain benefits and features an LMS can offer that will make corporate and employee learning more effective.
What is a Learning Management System?
Step 1: Let's simply state the definition.
A learning management system is an online platform that allows you to create, track, organize, report, and deliver training resources to end users. It's a magical product that enables you to do all that in one program.

Step 2: Let's state the quick benefit.
With an LMS, all training can be done remotely and on-demand while stored in the cloud.
There you have it. A simple definition + benefit. Have a nice day.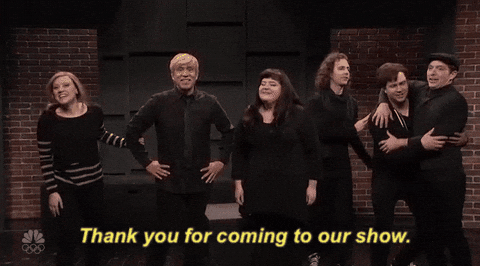 Wait! There is a Step 3… keep reading for the details, as it is more than just a simple definition.
How Does an LMS Work?
To experience the way an LMS learning management system works, let's take a look at a very basic example of how an LMS can be used.

A company wants to educate and train its sales team about a soon-to-be-launched product. To do that, they build a course within their online learning management system that feature everything from slides, bite-sized videos, quizzes, and certifications. Once the course materials are ready, each member of the sales team can log into the LMS with their own personalized account to begin learning (and now you know where the term eLearning came from). Then, when an employee feels ready, they can take the quizzes or tests to show that they're qualified to sell the product.
An LMS system can also track the progress of each employee, so leaders and managers can see how well learners are moving through the course material, who has qualified, and who remains confused about the topic. Kinda big brother-ish, right? But in a good way.

What is an LMS used for?
An LMS is a software tool used by businesses of all sizes to manage their training programs and activities. Learning management system examples include:
Employee Training: The world's best teams learn, practice, and perform when they start with one key ingredient—training. Your people are your most valuable asset and setting them up to do their jobs with excellence will pay enormous dividends for your bottom line. This often includes:

New Employee Orientation

New Hire Onboarding Training

Annual Compliance Training

Skills Development

Knowledge Retention

Access to Knowledge Resources

Training Reporting
Contractor Onboarding: Great employee onboarding can make or break an employee's time with your company, which is why an onboarding plan template is a super duper great idea. Employees who experience great onboarding ramp to full productivity quickly, deliver greater lifetime returns to the business, and have higher work satisfaction.
Training Creation: A training and development plan template gives you the tools to ensure your team has a roadmap to heightened productivity. Starting with a training plan template gives you an immediate edge toward productivity, a healthy work culture, and a leg up on competitors. Teams with an annual training plan template rest assured that new employees have a clear path to productivity—a training plan is designed to set them up for success.
End-User Access (User/Client): End-user training helps employees feel supported by the business and their resistance toward the new technology is reduced. This results in a more technologically capable user base, which enables the business to meet strategic goals. These can include:

Ability to access and take training

Security of information

Secure access for end-user and company



Who Benefits From an LMS?
The best learning management system is the one that proves to be perfect for companies needing flexible learning options. And, any learning management platform for companies and teams who need:

A user-friendly way to create and deliver training

To track training efforts to find gaps and successes 

To decrease new hire ramp time with effective and efficient onboarding

A better way to develop and empower employees
Lessonly's Learning Management System Helps Teams Do Better Work
Building a world-class team takes both learning and practice, and Lessonly helps frontline teams do both. See why more than 1,000 companies across the globe use our learning management system to deliver better training. Learn more here and let us help you Do Better Work.