In virtually every area of learning and development, competency-based learning has become popular. Gone is the need for company-wide training sessions where employees walk through the same dull material. Instead, training courses can be reorganized according to competency. This method is best for companies battling skills gaps and can help them thrive after the training. For added effectiveness, competency-based training can also be delivered though microlearning. These short, bite-sized lessons help employees train for specific jobs and implement skills immediately.
Here at Lessonly, when we talk about training, we often reference speed vs. fidelity:
Fidelity = Highly produced content (think broadcast-quality videos, often accompanied by interactive walkthroughs)

Speed = Rapidly changing content (think iPhone videos mixed with blog-style writing, screenshots, and screen captures)
Max did a super great job diving into the differences here, and we have to say that in most cases, speed is favored over fidelity when it comes to on-the-job training methods.
How Do You Train Faster?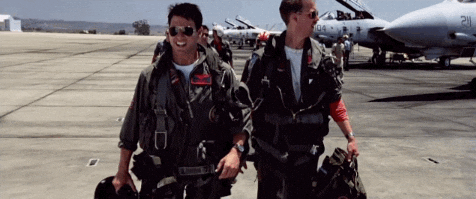 Speed leans more into the world we're living in where things are changing fast. We are constantly adapting, and processes can change overnight. As tactics evolve with new information, and new information is never-ending, speed is critical to modern training methods. The best training approaches quickly adjust learning content to reflect changes in team structure, new products and services, and best practices. But if making changes to learning content involves a tedious, complex workflow, those changes either take too long to happen or do not happen at all.
How to Create Training
Sure it's one thing to say that training should be optimized for speed over fidelity, but how can your team actually create training quickly that's just as easy for employees to complete. Here are a few suggestions. 
Identify your training needs: Before designing your learning and development program, assess your needs. Your program should aim to develop the skills you deem most important.

Set your objectives: Listen here. Learning objectives are the end-all and be-all of your

effective training techniques

. Without objectives, you've got an out-of-control car without a driver. These will be the "North Star" that all aspects of your training should be pointed at. Once you've created your learning objectives, create content that covers the objectives and define the goals of your

training methods

before you commit.




Include your employees: Ask your teammates what they would like to learn more about, and get them involved in designing a training program.

Training methods for employees

work best when employees shape them.

Design training materials:

Designing

training materials

is like planning a dinner party. You have to come up with a menu, and write the recipes. It's the "plan before you do" phase of training creation.

Develop training materials:

Once you've got your training materials designed, now's the time to roll up your sleeves and start developing them. It's like you've written a recipe and are ready to cook the meal.
How to Complete Employee Training
So now that you've written a recipe and cooked the meal, it's time to eat!

One thing to keep in mind is that a learning management system (LMS) can play a big role in helping you with this step. An LMS is a software tool that can assign, deliver, track, and report on training. An LMS also makes it easy for your employees to log in, see the list of training they've been assigned, and complete that training. Many learning management systems even include notification systems that send emails to the workers when new assignments are made or due dates are approaching.
How To Track Training Faster
It's easy to deliver training to your team, pat yourself on the back, and think you're done. But if you do, you've put your cart before your horse. So, here are a few things to remember when it comes to tracking your training efforts and making sure that everyone has the information they need to do their jobs well.
Meet with attendees for feedback: Once training is complete, set aside time with employees to discuss their experience and what they learned. Try to schedule this as soon after the training session is finished so content is still fresh on their minds. Or, find an LMS that enables you to gather feedback from learners as soon as they finish a lesson for even faster tracking. 

Put it into practice: In order for it to truly be effective, employees must be able to incorporate newly acquired knowledge and skills into their day-to-day jobs. Find a way to incorporate knowledge checks, quizzes, tests, or practice scenarios that can be reviewed to see if employees grasp and can apply newly learned knowledge.

Hold employees accountable and follow-up regularly: Revisit your objectives at regular intervals once training is completed.

Continuous training

will help ensure employees are taking the appropriate action steps and provide you with an opportunity to redirect as needed.
At the end of the day fast and effective training comes down to execution. When your employees are able to successfully incorporate new concepts and expertise into your culture, it has the power to impact your organization exponentially and quickly.

Train Your Employees Faster with Lessonly
Learning and development is a win-win. Training not only drives employee productivity, but it also results in a better bottom line. Plus, your employees will feel valued because you're investing in their development. So, what's not to love? Get started here, and say goodbye to stale training with Lessonly.