Hey, all! The Better Work Day celebration of 2021 may be over, but that doesn't mean we're planning to stop celebrating Better Work anytime soon. Our goal with this blog post is to give you a recap of what we talked about on our Better Work Day celebration call this year because it was A LOT, and there were 500+ folks present. We also want to provide you with a few resources to bring clarity, camaraderie, and progress to life on your team all year long. Let's dive in, shall we? Here's what happened on our call earlier today:
1. We celebrated our customers like crazy.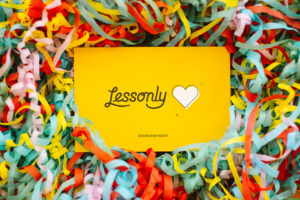 Us? Talking about our customers? NEVER. Jokes aside, we had a great time celebrating the one-year anniversary of LlamaNation, our customer community where more than 1,000 leaders and llamas connect and grow together. Our Customer Marketing Manager, Karlie Briggs, even handed out superlatives and awards to some of our favorite customers live on the call. To watch the call recording, click here. Join LlamaNation, click here.
2. Our CEO, Max, announced his new book—To See It, Be It.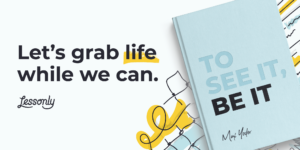 "Growing up, the family business was a funeral home. With death front and center, I learned to grab life while I can. These notes, for me, are what grabbing life looks like."
—Max Yoder, CEO at Lessonly
These are the first words of Max's brand new book, To See It, Be It. Since 2017, Max has written more than one hundred notes about what he's learning in work and life. To See It, Be It is a collection of his hand-picked 25 favorites. They remind him of his purpose. They motivate him to lead with authenticity, grace, and gusto. He hopes they'll help you do the same.
You can pre-order your copy today at lessonly.com/newbook. Be on the lookout for your book and limited edition pennant in early September 2021! And if you're curious about Max's first book, Do Better Work, click here.
3. We announced some major company news.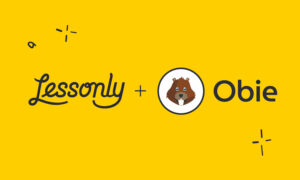 Like, major major company news: We acquired a company called Obie! It's a knowledge platform built by brilliant Canadian geniuses who we've recently welcomed to the team. To learn more about that and hear the founders of Lessonly and Obie chat about why now was the time for this partnership to take off, check out this blog post.
4. You all broke LinkedIn with us.
And by "broke LinkedIn," we mostly mean took it over and filled the feed with love for your teammates. Thanks for sharing hundreds of names of teammates, stories, and learnings you all have who regularly remind you of your purpose at work and life. Better Work is about community and working collaboratively with those around you, and what you all shared on LinkedIn only affirms that.
5. Last but not least, we shared a lesson to keep doing Better Work.
Better Work isn't just for the end of July and it's definitely not just for Lessonly. To bring Better Work to life on your team, bolster your recognition efforts, and make shout-outs and celebration a regular part of your company culture, check out this lesson we put together just for you. If you have any questions, we'd love to hear from you. Feel free to ping me at olivia.adkison@lessonly.com, and I'll get you connected with the right folks.