Sitting on the porch in a comfortable armchair with an embarrassingly large cup of coffee and wearing your favorite jumper—that's the dream. Or more accurately, it was. Now it's a reality. But coffee isn't the only tool you need to work remotely.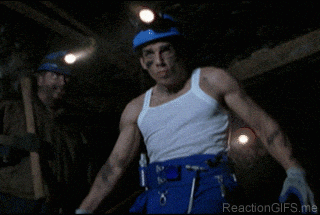 Lessonly closed it's office doors on March 12, 2020 when we all learned this pandemic was seriously no joke and we have yet to re-open. And there's one big reason we would be able to keep burning and churning as we do: technology.
Or, more specifically for our line of work: online learning platforms for business.

"No Office, No Problem" has been our mantra since day one of this not-so-minor setback. Sure we can't control what's going on around us, but we can certainly control how we respond to it. And not to be overkill on the "make lemonade out of lemons" mentality, but as llamas we work real hard at maintaining our positive culture and our contagious can-do attitudes in an effort to, well, make lemonade when life hands us lemons.
Remote Work and Remote Training Software Is So Hot Right Now.
Listen. Remote work comes with a unique set of challenges, and that means you need to have a unique set of tools to tackle them. But, we're living in the age of the remote working revolution when employees favor their role based on its flexibility. Employers are now realizing that the home office can actually help productivity and with advanced technology, it has never been this simple to set up a professional working environment at home that empowers efficiency.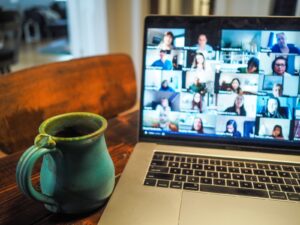 So, What's The Best List of Remote Work Tools?
There are a ton of great and useful tools out there that can help any team do better work. And, while your remote work tech stack may look a bit different from another organization, there are a number of general categories that we suggest taking a look at. Here's a quick reference to check out: 
Meeting Scheduling: Whether you're organizing the number of attendees for regular business meetings or coordinating a work event for your entire company, you can easily manage it online all in one place… all while connected to your favorite calendar.
Cloud Storage & Document Management: These tools seamlessly integrate document or data capture, document storage, editing, workflow, and retention in a single platform. And just like that files of any type can be uploaded and managed using collaboration, version control, and workflow.
Project Management Software: This impactful software facilitates the workflow of a team collaborating on the same project. It also allows you to assign and reassign tasks, easily track the deadlines to meet them for sure and of course control the whole process from the central managing location.
Mobile Hotspots: We all need a strong, fast and secure online connection just about wherever we go. Like a mobile phone, but without the ability to make calls, a mobile hotspot is all about data.

Virtual Training Software: Remote training software makes it easy for companies to create, store, deliver, and manage employee training content, so everyone can stay on the same page while out of the office.
Learning and Development Software: These tools help deliver onboarding and ongoing training so your team retains critical information and knowledge. They also make it easier to measure the impact of training on business outcomes.

Team Chat Apps: Team communication is how stuff gets done and these magical tools can eliminate a lot of the headache and overwhelm of email. The chat component is an instant messaging software that lets your team communicate openly to collaborate on work.

Video Conferencing Apps: 2020 made Zoom a household name, and it's the best example of a video conferencing all that we can give–a tool which allows people at two or more locations to see and hear each other at the same time, using computer and communications technology.

Screen Sharing Software: This gives everyone the ability to share their computer screen so another teammate can visualize and reference the same screen and info. When in-person instruction isn't available, this is the next best solution to visually get on the same page.

Security Tools: Security as important as internet connectivity for remote workers—especially because we often store business information on our laptops and smartphones. Encryption software scrambles data so that even if it gets into the wrong hands, thieves won't be able to read your files without the encryption key or password. And we know that telling people to backup their files and make sure their passwords are secure is probably the equivalent of your mom telling you to sit up straight and eat your broccoli. But Mom is right. Backup your files, guys.
Remote Training Software Powered by Lessonly
Remote training strategies use online training tools like webinars, online training courses, virtual training platforms for businesses, and more to deliver onboarding and ongoing training to employees. If you're asking yourself, "What are virtual training platforms?" or "How can I make training management software work for our team?", we've got the answers you're looking for. Take a lesson and experience the fun for yourself!