How do you create a virtual training program? One that can legitimately keep teams on the same page and growing together, even though they may be physically apart?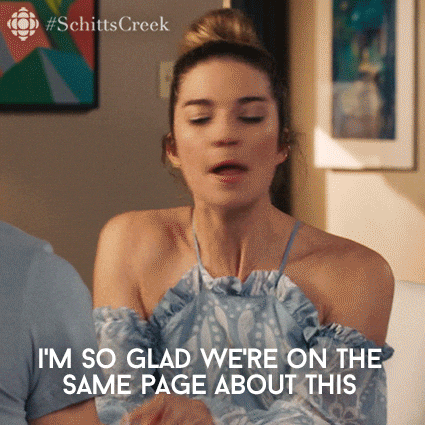 With the "WFH" and "social-distancing" era continuing as our world endures a pandemic, "distance learning" is becoming more important and relevant in the business world. Normally, this phrase is another way of describing e-learning in a traditional school, teacher-student setting. But remotely-operating businesses are now feeling the pains of what it's like to continue exercising important muscles, like training and communicating change with their employees, without being face-to-face.
Digital learning tools have always been valuable for businesses, schools, nonprofits, etc. to leverage in order to take a blended (online + in-person) approach to training their employees and teaching their students. But as a we enter into a… dare I say it… new normal, virtual training software is taking on a new meaning. Specifically, it's now essential.
What traditional classrooms show us
We can begin to understand why by looking at the flow of question loops or feedback loops in the remote-work world as an example. First, we can learn a lot from a traditional school classroom here.
In-person asking or answering questions is simple for teachers and students. A teacher asks a question, a student raises their hand, the teacher calls on them, and the student answers. Or vice versa, a student raises their hand and asks a question for the teacher to answer. Now, e-learning has forced teachers and students into delayed, transactional relationships. Many schools are limited in how they can use videoconferencing technology as a learning tool; unable to host a live virtual classroom due to logistical challenges, they've instead offered virtual office hours (throwback to college). However, the most impactful problem this creates is that students are faced with just two options:
Attempt to explain their question and the specific material they are struggling with via an email to the teacher, or

Wait until office hours where they can explain their struggles much more clearly in person.
Unfortunately, neither is a cohesive option that allows both the student to ask a question in their moment of need or the teacher to easily understand exactly what the student is struggling with.
Now back to our workplaces…
Shift the perspective back to our workplaces, and it's easy to see similar pains. If training normally happened in person, now it has to shift online. And even if training was already online, without an LMS software purpose-built for teams to train and communicate change, the pains aren't eased.
A great example of this is Lessonly's Ask the Expert feature. Every training that's assigned to an employee has a visible "Ask" button. If the employee has a question about part of the training content, they can submit their question to the respective subject matter expert (SME) through that button. The SME will receive an email from the employee with the question, and any response to the email will go directly to the question-asking employee. With this functionality, the question-answer loop is full of clarity for the SME. And it gives employees the ability to ask for help and get answers in their moment of need.
Ask those questions.
To sum up, from a young age, school has taught all of us that asking and answering questions are necessary muscles to exercise during learning. Granted, we didn't learn this in a virtual sense—pray for the students of 2020—but we know it's important nonetheless. So, this begs the question: how are we providing our employees the ability to ask questions in their moment of need and our managers to clearly understand what their employees are struggling with, all while working remotely?
The solution? Virtual training software.
Companies that leverage technology to support learning in this way find that they onboard employees faster, stay on the same page through rapid change, and ultimately see large impact to the metrics the organization cares about. While WFH has undoubtedly made this more difficult, a remote learning platform eases the pain.
Nothing will ever replace the live classroom, just as no robot will ever replace jobs that require true humanity. But in this new normal, using a "distance learning software" will put the companies that adapt at the head of the pack.
Ready to train your team online with Lessonly? We're ready when you are. ?
Building a world-class team takes both learning and practice, and Lessonly helps teams like yours do both. Learn more by clicking on the tile below that most interests you!