Is computer-based training effective? While you could argue that this question is subjective and depends on the learner's opinion, it actually isn't. Think back to the last time you attended an in-person training. Did you finish the training with a good understanding of the subject matter? Why or why not? Chances are, if you left the training feeling good about what you learned, the structure of the class was tailored to different learning styles, and you retained the new information. 
Death by PowerPoint
I remember the last in-person training that I attended. I left disappointed and a little confused. The speaker had prepared a typical slideshow with an animation here and there. I took as many notes as I could, but the trainer spoke quickly, so I know I lost some of the content while I was trying to write important information down. There was no way I absorbed all that the speaker said. Since I didn't record it, there was also no way I could go back and review the content either. I was left with unanswered questions, and I didn't retain much. I had to keep referring back to a printout of the slideshow whenever I ran into a question later down the road. I felt like this.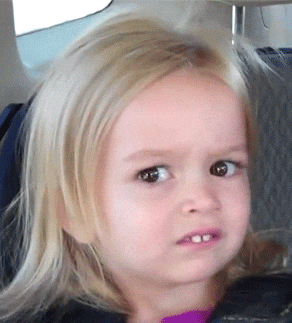 Retention is Key
What does this story have to do with computer-based learning? EVERYTHING. It's very difficult—nearly impossible—for in-person training to consistently work with all learning styles and have a high rate of retention. Training software, on the other hand, is effective because it appeals to all learning styles and facilitates retention. Plus, if you do forget what you've learned, you can always go back and take another look at the content. 
By incorporating multimedia such as video and images with interactive elements, e-learning software is inherently diverse, and therefore effective for all learning styles. It also gives learners the opportunity to control their pace of learning. And, because web-based training software can be launched anywhere, at any time, learners can always go back and review the training when they need to. This means that computer-based learning tools really do work for all types of employees—from new hires onboarding to seasoned employees refining and sharpening their skills. 
Retention is your true temperature gauge to determine if any training is effective. One of the best ways to retain information is to practice. Web-based training platforms have evolved to incorporate practice during learning to solidify concepts. One of the factors that affects retention is practice, and the best way to practice is using computer-based programs that allow for screen recordings, audio recordings, and interactive quiz questions to be sprinkled intermittently throughout a training .
Track That Training
Measuring the effectiveness of a training is extremely important when considering web-based training advantages and disadvantages. By using a platform with integrated measurement, companies can realize legitimate results and visibly see how their investment in training is paying off. From evaluating where employees may be struggling to tracking completion rates, there's truly no more effective way to implement training and inform your future decisions than using an online platform.
Retention and trackability are just two of the dozens of other advantages of computer-based learning as opposed to in-person training that are important to briefly touch on. While the best training programs blend both in-person and online training, let's take a look at the benefits of online learning specifically:
Lower Cost:

Time is money, and the time and logistical challenges of implementing in-person training are often way higher than whatever fee you'd pay for an online training software.

Boosted Agility:

Web-based learning can be up and running fairly quickly, and because it is rolled-out virtually, it allows companies to be extremely responsive to needs within the organization.

Dissemination of Expertise:

An excellent

training platform

is effective because it allows for subject matter experts to share their best practices with the rest of the team.

Inclusivity of Remote Workers:

This may be one of the most important advantages of

training management software. Everyone, no matter where they are physically, gets to receive the same type of training and enablement to be great at their jobs.
I am sure by now you're wondering how to create a computer-based training course, and the good news is that there are lots of training platforms out there. Here's our computer-based training software, but I encourage you to look for one that meets your team's needs. Remember to look for one that's versatile, serves people with different learning styles, provides practice opportunities, and has a tracking system that will help you evaluate learner progress. Whatever you choose, know that online training development software is the way to go for future learning initiatives, and it's undeniably a piece of the training puzzle when it comes to enabling your employees.
Ready to train your team online with Lessonly? We're ready when you are. ?
Building a world-class team takes both learning and practice, and Lessonly helps teams like yours do both. Learn more by clicking on the tile below that most interests you!