As a leader, you want to enable your team to achieve their highest potential. One of the challenges that you face when leading your team is that all employees start with different backgrounds. No two people start with identical experiences. This diversity is great for your company and customers, so it's something you should strive for. But while celebrating and utilizing your diversity, it is critical that you allow every new employee to start with a basic understanding of their role and actions they need to fulfill in order to succeed.
Face it, we have all worked at those companies, whether it was your first job at your hometown's ice cream stand or even your current role, where your manager inevitably utters, "We don't really have a training process, you can just learn by doing." Did you feel comfortable in that moment with little direction and the unknown challenge facing you over the next coming weeks or months? Did anyone else royally fail at making ice cream cones and spray spray ice cream all over the floor? Okay, maybe I was just clumsy. But I think it is fair to say that training is best for everyone, especially a new hire. The worst thing your boss could do is not show you how the job is successfully accomplished.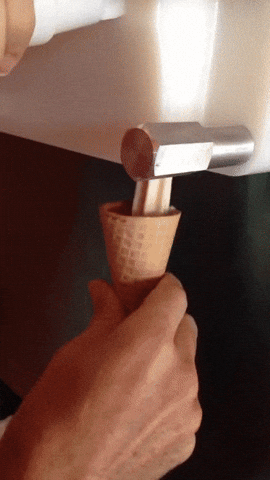 A true leader sets their employees up for success, gives them directions, and empowers them to succeed. In the ice cream example, the result of training is making the swirl on the customer's twist cone look even more delicious than it tasted. In a more corporate environment, a training plan could be the difference between your customer fulfilling customer needs instead of falling short.
Treat your Teammates to the Right Training 
Okay great, we've acknowledged that a training plan sets your team up for success, now what? Maybe your first instinct is to go Google examples of training and development programs for employees, then maybe download the first generic training plan pdf that you see, swap the company logo and bam, send the document hot off the presses to everyone at the company…
Not so fast, maybe it's best if you hold off pushing send for now. This strategy is not the best for one main reason. You don't want to send out a training plan that is generic or unrelated to your team's roles. Take the ice cream example, do you think if your boss handed you some random software training plan template, you would have not been any better off than if you didn't receive any training at all? The answer is probably no. Your team deserves relevant development as they are starting off. This need arises from the only thing worse than no training, bad training.
Bad training can look like many things but for this purpose, we can describe it as something that hinders the growth of your employees instead of empowering them. Remember the goal of a training plan is to give everyone a basic understanding of what it takes to succeed at their role. The goal is not to impair them from utilizing their past knowledge by adding irrelevant noise to the situation. Can you imagine how bad your twist ice cream cone would have been if your boss told you to grab the ice cream with your bare hand and put it onto the cone? Of course not, that wouldn't make sense. However time and time again, managers teach their employees procedures that impair them just because the process is not thought through.
Here's One Sweet Training Plan Resource
Now you may think that creating a training plan is scary or that creating one from scratch would be extremely difficult but we created an employee training plan template just to help out in situations like these. This free employee training plan template is a result of working with hundreds of companies like yours that recognize the need to give their team the training to succeed.

Our employee training plan template is built to be specific enough for you to customize to each role at your company while also keeping it general enough so that it is relevant for any industry. So, whether you are a manager who needs to roll out a corporate training plan template to their entire large staff, or someone in need of an individual employee training plan template to help develop a smaller number of employees, our employee training plan template can help! 
Ready to build sweet training for your team with Lessonly? ?
Building a world-class team takes both learning and practice, and Lessonly helps frontline teams do both. Learn more by clicking on the tile below that most interests you.