Full disclosure: We're publishing this in the blissfully calm week between Christmas and New Year's Day, and we're all out-of-office for Winter Break. That's when we collectively take time off to do, well, just about anything. So, this blog is coming to you from the void, all thanks to the power of advanced scheduling tools—we love to see it.
Many of us return to work from Winter Break with big ideas. New routines we're going to stick to. Meal plans we're going to prep. Better boundaries we're going to set. Career moves we're going to make. There's just something about this time of the year that makes us ask, "What could be better?"
In most organizations, sales enablement tools and processes certainly deserve to be on that list.

How to Improve Your Sales Enablement Strategy This Year
Assess your sales enablement situation.
Before you make any big moves in 2022, give the sales enablement framework you're currently using a thorough assessment. Here are a few questions to ask yourself as your evaluating your situation:
What does onboarding look like, and how long does it take?
How up-to-date are your training materials, and how easy is it to update them?
How are reps engaging, or not engaging, with your sales enablement content?
How is coaching happening in your company?
And most importantly, what are your salespeople telling you they need more or less of?
Don't worry if that "framework" is loose at best. According to a Forrester study, only 5% of B2B companies have fully mature sales enablement practices. Just consider this your research phase. Now is the time to identify gaps in your approach, talk to your learners, generally take the temperature of your overall sales enablement process, and read up on expert advice.

Set your sights on real results.
Ground yourself in your desired outcomes before you even begin to strategize about a new sales enablement program. After all, you'll want to choose a sales enablement platform that supports your end goal completely.
So, what are sales enablement tools actually designed to do? There's a consistent through-line between all of the definitions out there—whether it's from CSO Insights, Gartner, or the smart folks at Seismic—they all agree that the best sales enablement software helps customer-facing teammates "sell more effectively" and "increase revenue."
So, if some combination of those two goals speaks to your soul, you're in the right place. Narrowing in on your reason "why" will help you make better decisions for your program down the road. To get your wheels spinning, here are a few potential success outcomes of new-and-improved sales enablement training:
Reduced ramp time for new reps
Faster lead-to-customer conversion
Larger deal sizes
Better win/loss rates
Time for some top-notch training.
Okay, so you're aiming for some form of heightened productivity. Awesome! Now it's time to make sure your team has a roadmap to get them there.
Building a tried-and-true training plan is one of the most valuable things you can do to support your team from day one. Only 12% of U.S. employees strongly agree that their company does a good job of onboarding new employees, according to a Gallup poll. So, if you're intentionally working to improve, update, and fine-tune your onboarding and ongoing training efforts, you're already signaling to your employees that their time and talent will get the attention they deserve.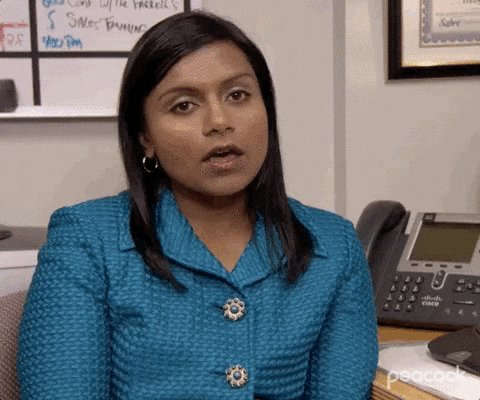 ​​
(If you need help getting started, we've created a sample training plan template.)
Harvest best practices from your best teammates.
While we're on the subject of talented people, let's talk about your more tenured teammates. Onboarding tends to be the new shiny twinkle in every trainer's eye, but it's important to take time for your top earners too. Better yet, make them the heroes of your story.
Your best teammates already have some successful tips, tricks, and techniques that new or underperforming learners could replicate. And best practices are better when shared. Give your greatest reps the floor, and see new teammates follow in their footsteps faster.
Turn to technology.
It's tempting to try to do it all, but the best pros know to turn to tech when there's an organizational problem they just can't handle on their own. And we'd be remiss not to mention our favorite sales enablement tool—Lessonly by Seismic's training, coaching, and sales enablement software. More than four million people at 2,000+ teams love it, and we think you might, too. Figure out if Lessonly by Seismic is for you by checking out this intro or booking time with us.