Welcome to a busy 4th quarter at Lessonly. We have several big new features in the works for the coming months, including our Salesforce Integration and redesigns for some of the core pages in the app. We'll keep you up-to-date as we launch these.
And even with big new projects brewing, we're always listening, and improving. Today, because of feedback from customers like you, we launch improved reporting permissions, a sleeker way to see Learners' answers to free response questions, and a better file uploader for your documents.
New lesson activity permissions
Software administrators hold a lot of responsibility. Lots of people ask lots of questions, which distracts from their main duties. We're always trying to find ways to make managing Lessonly easier for our Admins, Managers, and Creators.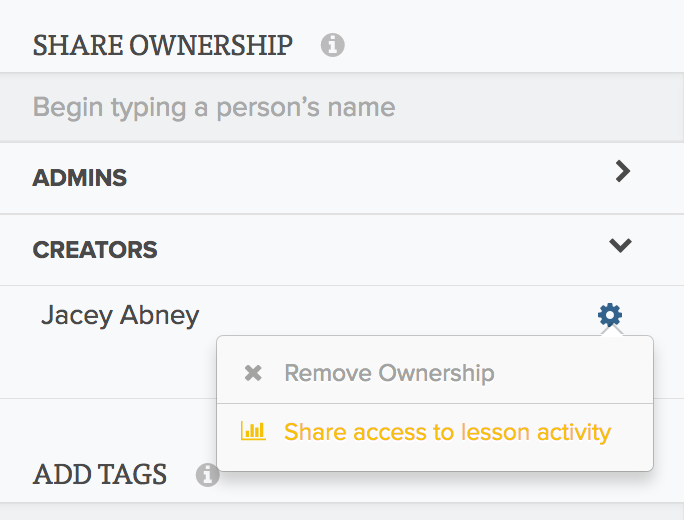 Our new Lesson Activity Permissions enable Admins to share Lesson activity with Managers (who don't already have access to that particular content), and with Creators. If Managers and Creators need to see who is taking a Lesson, answers to quiz questions, or stats from the Learning Library, Admins can now grant them access to do just that. No more report requests to see stats on their Lesson.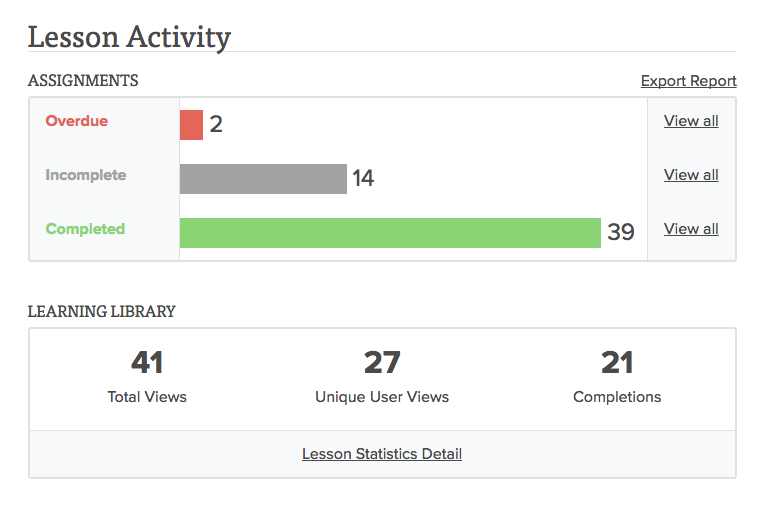 Note: Lesson Activity Permissions are only available for Plus package users or above.
Updated free response feedback page
Free response questions are a valuable tool for soliciting honest feedback in any learning program. We've redesigned the feedback page for these questions to more clearly show who answered each question, and how many times they've answered it. Previously, only the last response was displayed—even if the Learner took the lesson multiple times. Now we show all responses grouped by Learner.

Better file uploader
We've also updated our file uploader with a few important upgrades. The new uploader is faster, and features improved drag-and-drop uploading, uploading from a URL, and the ability to store original files for download. For example, if a Lesson contains a spreadsheet, Learners can now download the file—in the original format—directly within Lessonly.
More coming
We're finishing out 2016 strong, so subscribe below and stay up to date as we launch several exciting new features, including Learning Automation for Salesforce integration.