New month, new enhancements. You're probably here to get the details on our latest enhancement and releases, and we won't disappoint! 
Here is a quick list of major updates to Lessonly by Seismic this November:
Lessonly's November Product Highlights
Assign follow-up content for live events to optimize retention from instructor-led trainings. ✍

Send automatic email reminders to learners who have not RSVP'd to live events. 🗓

Display relevant Lessonly training lessons and paths on Seismic pages. 🤝

Define what it means to achieve a rating (1-5) on each skills, creating coaching consistency. 📊

Now in Beta: Announcing new peer-to-peer feedback with Roleplay. 👀
This month is dedicated to reinforcing parts of our platform that support blended learning, full-cycle training, and enhanced coaching. Keep reading to learn more about what's new with Lessonly this November. 
Assign Follow Up Content for Events
✍
Take blended learning to the next level! Event admins can now add on-demand Lessonly content to instructor-led training events. This enhancement optimizes live events for both trainers and learners, making it easy to send and access related follow up content for better engagement and retention. Following a live event, trainers can also assign content to learners based on attendance status. Learn more.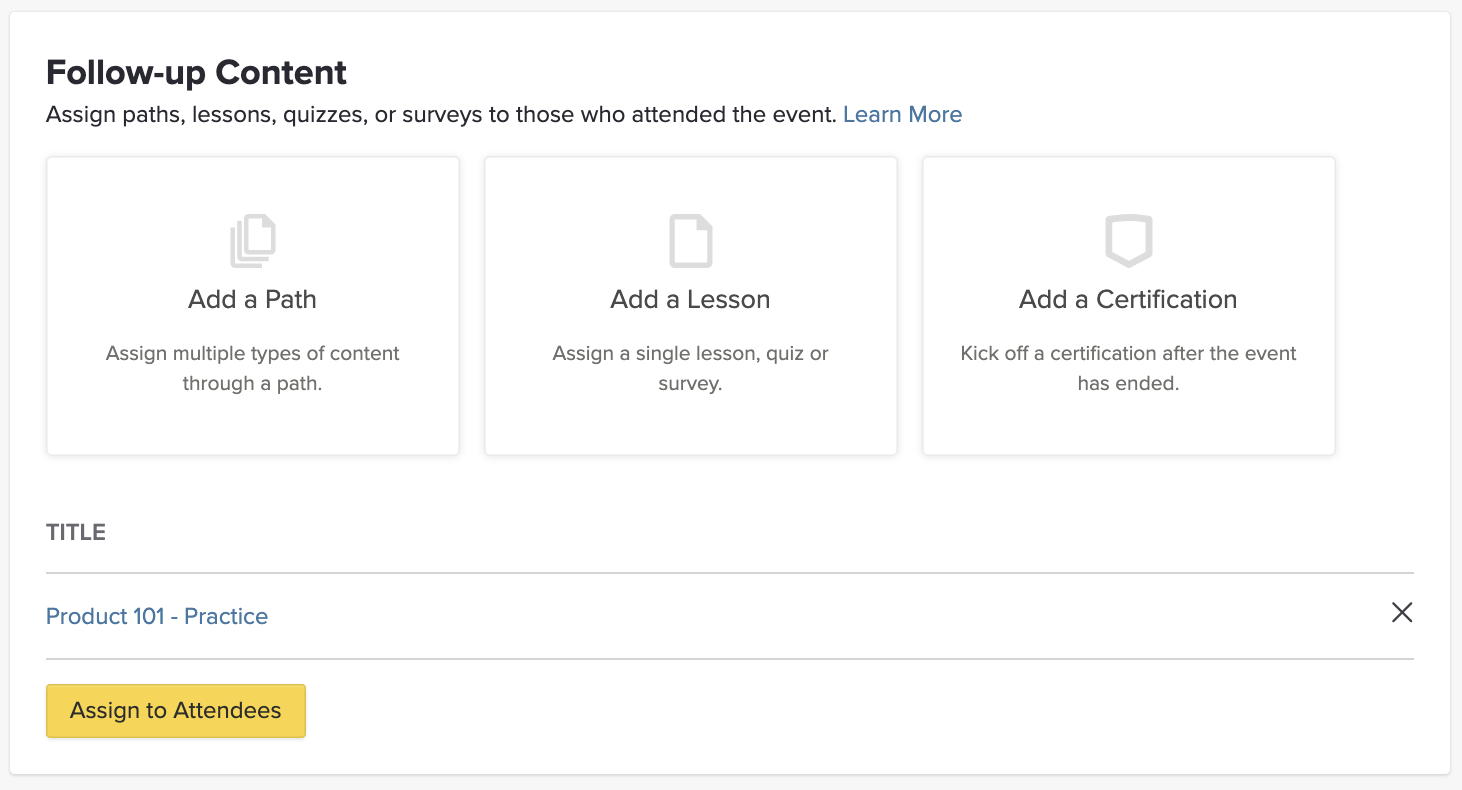 Email Event Reminders
🗓
Email reminders will automatically be sent out to learners who have not yet RSVP'd to live training events. Trainers, you can now get confirmation from your busy reps and ensure your events are top of mind when it's time to attend.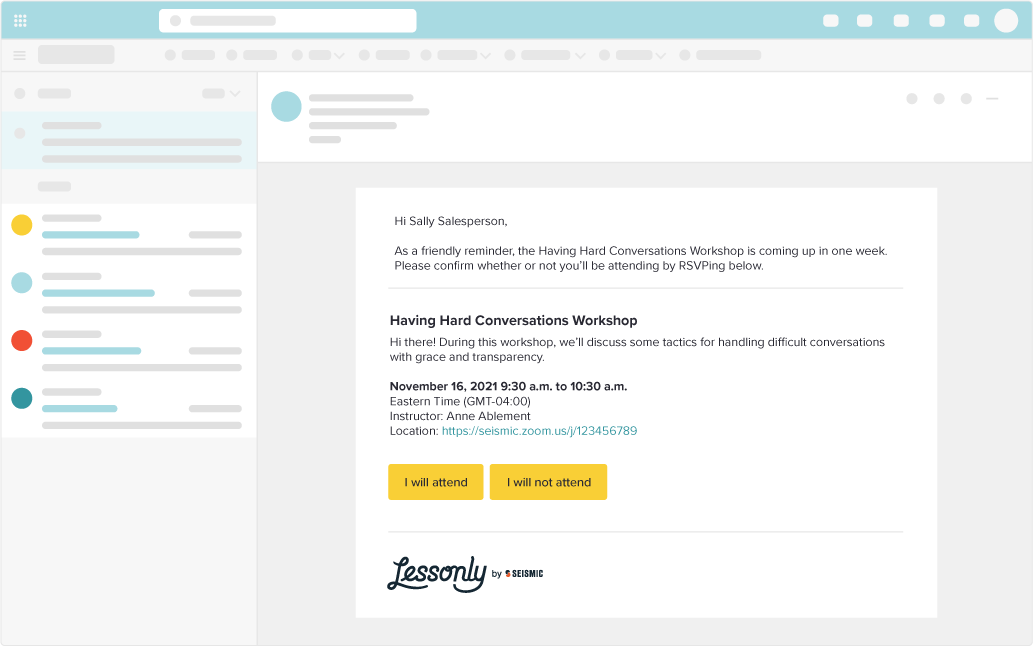 Add Training to Pages in Seismic 🤝
Seismic content managers can now enable their sellers to find relevant training in Seismic pages. Meet your reps where they're already searching by displaying Lessonly lessons and paths in a carousel, list, or highlights format in the Static Documents widget. Learn more.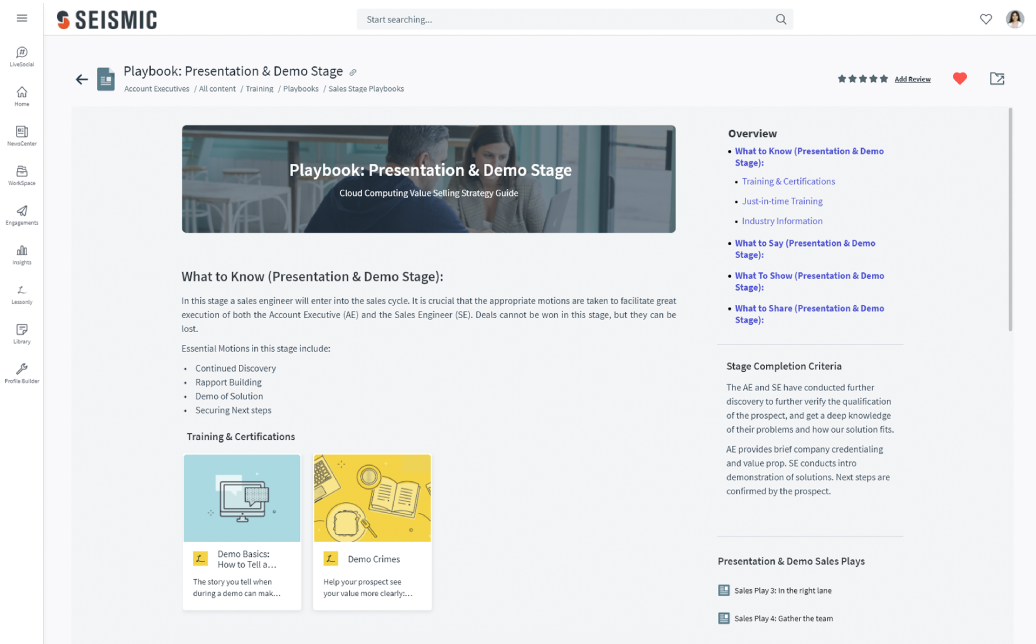 Define Assessment Levels for Skills 📊
Consistency is key. Skills admins can now bring more of it to assessments by adding a description of what each score (1-5) means when rating on each skill. This enhancement enables coaches to score more objectively and empowers your reps with the clarity they need to improve their scores.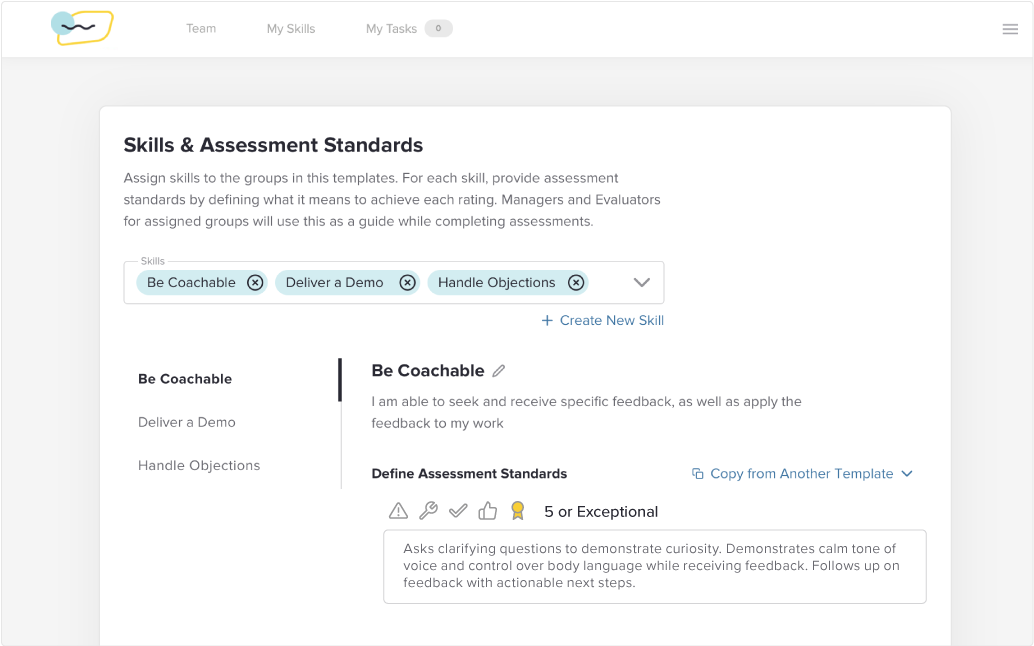 Now in Beta: Roleplay 👀
We just couldn't wait to share this upcoming Roleplay launch! Learners will be able to pair up and receive structured feedback from each other based on customized criteria. This addition to Practice streamlines training for customer facing teams, enabling you to enhance the roleplay your reps may already be doing outside of the Lessonly platform. Roleplay is now available in Beta—Lessonly customers can sign up for the Beta program here. Stay tuned for the official release later this year. Learn more. 
That's all for now! Interested in keeping up with all things new each month? Bookmark the "What's New" section in our help documentation.
Yours in Better Work,
The Product Team