We're excited to share new additions to Lessonly Insights that make it easier for teams to receive analytics and measure training efforts.
Filter Insights by Groups and Date Range
Insights dashboards can now be filtered by two more attributes, group, and date range. The result? A more detailed view of engagement and satisfaction for specific teams or time periods. Available now to all customers with the Insights feature.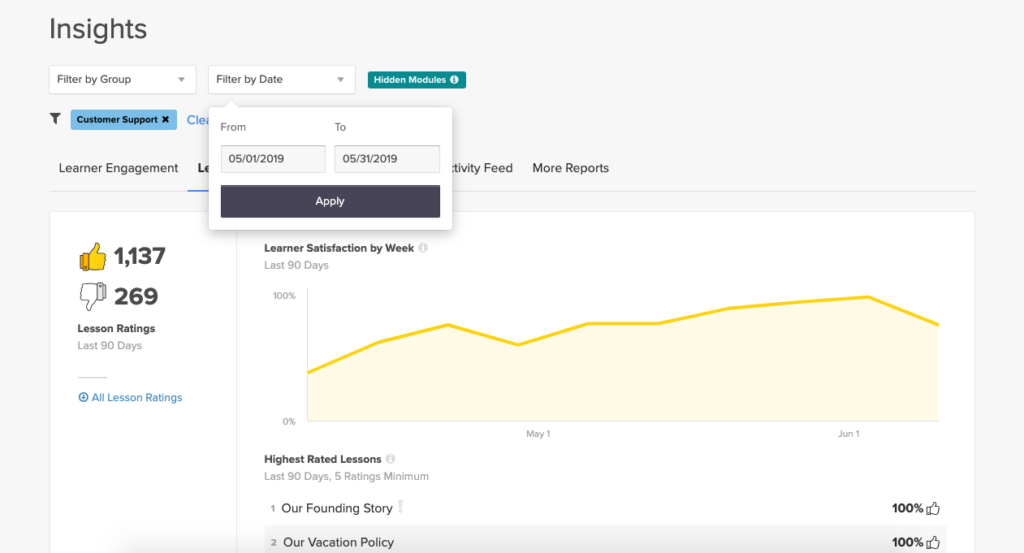 Filtering by date range is a similar idea but focuses on periods of time. This gives managers and admins the chance to see lesson engagement over the past month or quarter and learner satisfaction throughout the year.
Feedback Criteria Insights
A brand new section has been added to Insights about feedback criteria. With Lessonly's feedback criteria, managers can add specific criteria to practice scenarios so learners know what to focus on. For example, if a lesson includes an audio practice scenario, admins can feedback criteria of confidence, clarity, and more.
This section includes the five highest-rated criteria, as well as the five lowest, to better measure team performance. All feedback criteria data is also downloadable as a CSV for further review. This feature is available for all Pro + Coaching and Enterprise customers.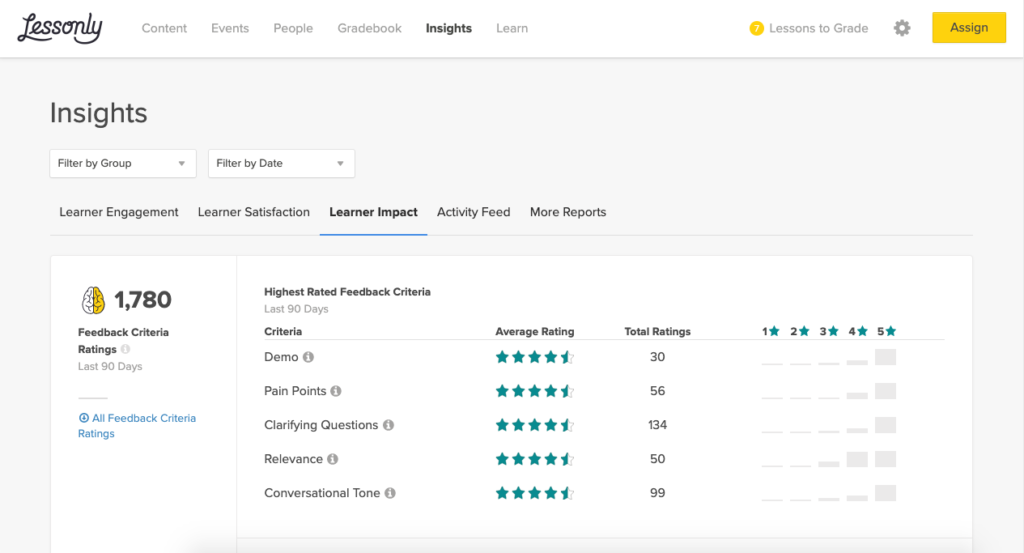 We also released several new improvements to Insights over the past two months and hope you enjoy them. If you'd like to see Insights in action or another Lessonly feature take a tour or reach out to our team for a demo.
See you next month!