Raise your hand if you've ever been hired for a job and quickly been expected to know how to do everything correctly after a presentation video that was created in the early 2000's?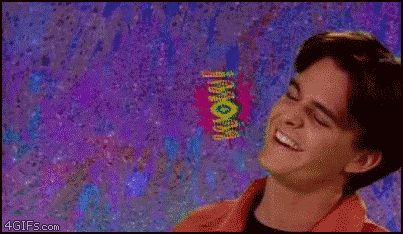 We see a lot of hands, and that's what we thought.

As technology advances and company methods and strategies improve, there comes a need for employers and teams to keep up with these changes in terms of knowledge, skills, values and abilities. One of the best ways to enhance knowledge and skills is through training. Making sure your employees are exposed to relevant and consistent training can help your company improve performance and increase results in the workplace.
Why is Employee Training a Smart Investment?
The one quality that often speaks louder than excellence is improvement. Employee development and training is the process of strategically investing time, energy, and resources into the improvement of your employees. Training is important because it represents a good opportunity for employees to grow their knowledge base and improve their job skills to become more effective and efficient. 
But, How Do You Know If Training is Actually Working?
When you plan training and development for your organization, you expect to gain improved skills and productivity, greater retention rates, and increased employee engagement. But, training isn't done once you send it off to be completed by your team. After you deliver any type of training, it's helpful to review:
How effective was the training in helping learners gain relevant knowledge and skills?

Were the learners able to apply what they learned to improve their performance at work?

What other benefits did the training program achieve?

Are there still any gaps or room for improvement? 
So, how can you find out the answers to these questions and more? While it seems like quite the task, there are a number of different ways to find out if your training is really working. Let's take a look at a few!
Post-training quizzes and assessment scores
It's one thing to have employees complete training, but how do you know if they actually understand what they learned? By pairing training content with quizzes or even practice scenarios, employees will need to apply newly learned skills and information to real-life situations. For example, if a sales rep just completed training on handling negotiations, have them record a practice scenario that asks them to respond to a negotiation from a prospect. Then, review the recording to see if they were able to correctly respond and handle the situation accordingly. If not, then they might need to receive additional training. 
Satisfaction ratings 
One of the easiest ways to find out how your employees feel about training content is to simply ask them. Online training tools, like Lessonly, feature a lesson rating question for every lesson. So, when learners complete a lesson, they're asked to give it a thumbs up or thumbs down. They can also share more about why they gave that rating. If a lesson is continuously receiving a "thumbs down" or low satisfaction rating, it might mean that the content isn't helpful. Drill down into feedback and comments to see what went wrong. Or, consider reaching out directly to each employee who gave a thumbs down to get additional information. This will make it easier to decide what enhancements need to be made to training content. 
Training content revisits 
While free training trackers are nice, they might not tell you the full story. But, when you use a complete training system that stores and tracks training all in one place nothing but good things happen. For instance, use a tool that tracks things like how often training content is being accessed, completed, and even searched for. If employees are increasingly searching for, and completing, training on a specific topic, you'll want to ensure information is up-to-date and see if there are any topics that they need additional content on. 
The answers to these questions help you determine whether the training was worth your organization's investment and answering these questions requires measuring the outcomes. Here at Lessonly, we champion data over principles to drive continuous rapid improvement and training tracking software is our solution!
Why Training Management Software is Important for Rapid Improvement
Ok so first, an employee training tracker easily conveys information to company managers, trainers, and owners regarding training progress. And this is important because every team needs tangible metrics so they can easily report on training success and make decisions on future training efforts. For ultimate success, be transparent with your employees on the reasons that you want to train them, and then track that training through a training management system (TMS).

An employee training tracker template also provides helpful training data (information like who accessed a lesson more than once, how people rate training, if someone hasn't completed training, etc.) Without this type of information, trainers and leaders would be guessing on how/if training is being used and what their employees think about it.


Get Complete Training Insights with Lessonly
Lessonly includes training tracker software that turns tracking, reporting, and measuring training efforts from a complicated affair into no big deal. Lessonly Insights brings all of your training data into one, easy-to-use dashboard so teams can visualize how their training program is doing, find areas for improvement, make informed decisions, and communicate training progress to other teammates. We're ready to help you get started!