This past spring, I was elected into a leadership position within an organization I am heavily involved in. It's funny for me to reflect on because, while I knew the next year would prove challenging in a variety of ways, it seemed as though the scariest part was over. My speech was done, I'd been evaluated by more than 140 peers, and now all I had to do was accomplish my goals? Right?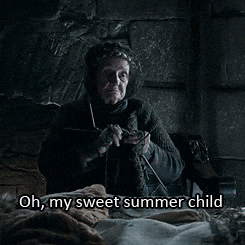 One of the aspects of leadership I was most excited about was the idea of managing my own team. When it comes to my own training needs, I started 2020 with the goal to increase my confidence. I could think of no better way to do this than taking the lead on a group of high-impact initiatives. Now that I'm roughly four months in, I'm the first to admit that I still have so much to learn. Managing people, even those I consider friends, has proven to be an incredible opportunity to challenge myself. For me, it has only reiterated my belief in the importance of training. After all, I can't expect to bring out the best in my team without first cultivating that in myself. I've had significant time to reflect in recent weeks on what's made me value my own training so much, and I've narrowed it down to a handful of reasons why I believe the significance of training is invaluable.
Practice makes perfect.
If you're anything like me, you probably experienced a flicker of annoyance at the use of this time-worn phrase. However, I do believe there is something important to be said with regard to how often it appears. There's obviously value in it. We all know that there are inherent benefits of training and development in an organization, such as increased accountability, better quality of work, more confidence in decisions, (hello!) more engaged employees, etc. However, something I've noticed is that people who continually put in the time to do the most additional training have often been my favorite managers. They have taught me that leadership is just like drawing, writing, presenting, or any other skill. It gets better with practice! My manager constantly emphasizes the importance of our learning and encourages each of us to update our peers on the various types of training and development we are engaging in. I'm a firm believer that you should always practice what you preach and, if I ask something of my team, I cannot expect them to deliver if I am not already acting as an example.
"Learn as if you were to live forever."
This portion of a quote by Mahatma Gandhi speaks levels to me. My mom often joked that if she had one child who would excitedly go to school forever, it would most definitely have been yours truly!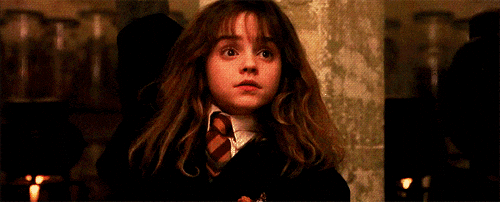 Training has often functioned as an extension of my love to learn anything and everything. During the first month in my newly elected role, I immediately signed up for a class geared towards leadership for new people managers. I knew that the benefits of training would surely improve my skills and teach me how to better serve the people I was responsible for. 
By choosing to not actively engage with new material to learn and put into practice, we do a disservice to both ourselves and our teammates. However, holding yourself accountable in day-to-day life is easier said than done. For example, I first came across the SMART goal setting system during my senior year of college, and I've found it helpful to apply those teachings by setting SMART goals for training and development. In fact, I've found myself much more likely to complete an initiative when it follows these specific examples of measurable learning objectives.
Change is relentless.
When I was younger, my favorite quote came from Lewis Carroll's Alice's Adventures in Wonderland.  The heroine finally exits the rabbit hole to famously state, "I can't go back to yesterday, because I was a different person then." This sentiment has never been truer than in these past several months.  The world has changed, and all of us must change with it. The importance of training objectives and continuing to push ourselves to learn and adapt has never been more paramount, and those who choose not to will be left behind. Rachel Hollis nailed this sentiment in Girl, Wash Your Face! when she shared that "A caterpillar is awesome, but if the caterpillar stopped there — if she decided that good is good enough — we would all miss out on the beautiful creature she would become". 
Continually striving to learn and better both ourselves and our teams should be practiced at every level of a company, but especially by people managers. When provided the opportunity to influence the lives of those you lead, would you not hope to bring forth your best self? I know I would, and that "best version" is one I'm excited to chase as long as I live.
Ready to train your managers? We're here to help.
Lessonly helps frontline managers learn the skills they need to be effective leaders. Lessonly's powerfully simple training software is purpose-built so managers can unlock knowledge they need—for both themselves and their reps. Learn more here, or check out any of the resources below!