The best sports teams practice. Shouldn't we practice at work too? Whether giving a sales pitch, responding to angry customers, or demoing a product—sales reps, support agents, and teammates company-wide should be able to practice their most essential job skills at any time.

That's why we're excited to announce On-Demand Practice, a new learning experience that allows teams to create standalone practice scenarios that are always available to their team.
Employees can choose a scenario, practice as many times as they want, and share with teammates for feedback.
Create in Seconds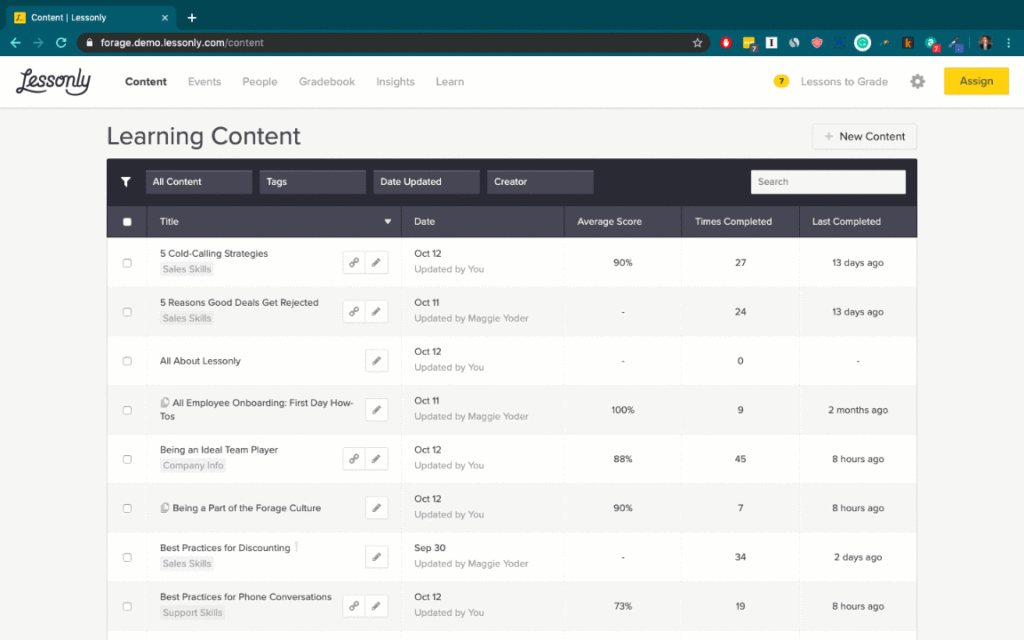 Producing on-demand practice is simple so you can focus on what matters: the question itself. First, decide what skills the team should practice. Then quickly create a webcam, screen recording, or audio practice scenario in seconds and choose which groups can complete it.
Infinite Practice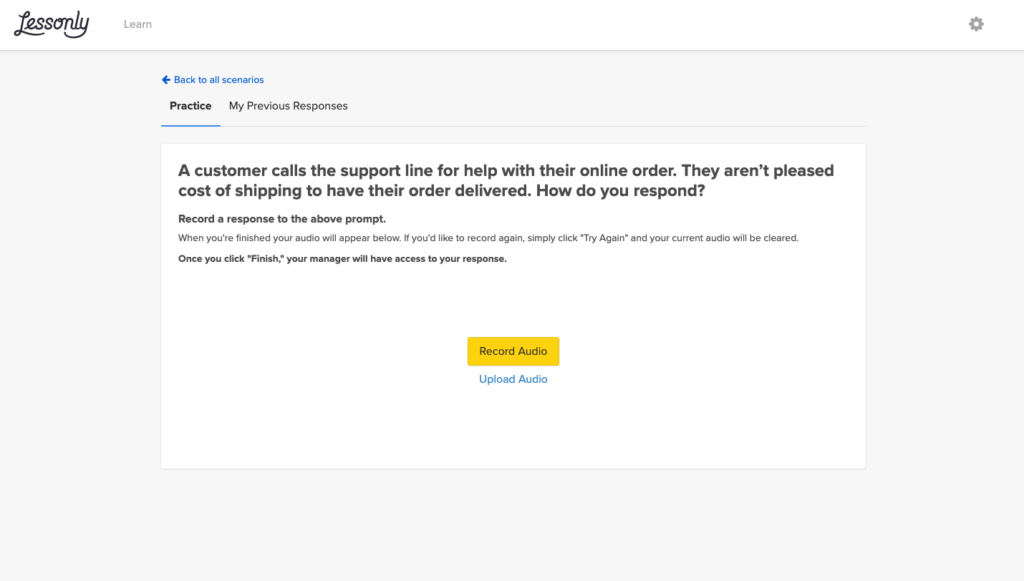 Teammates can practice as many times as they want, with access to all previous responses for review. It's easy to access through the Learn tab, and practice scenarios are always on and ready.
Ready for Feedback
Simple link sharing allows reps to ask for feedback, while managers can access engagement stats to see who is practicing the most. This makes it even easier to review scenarios, provide feedback, or share with the entire team.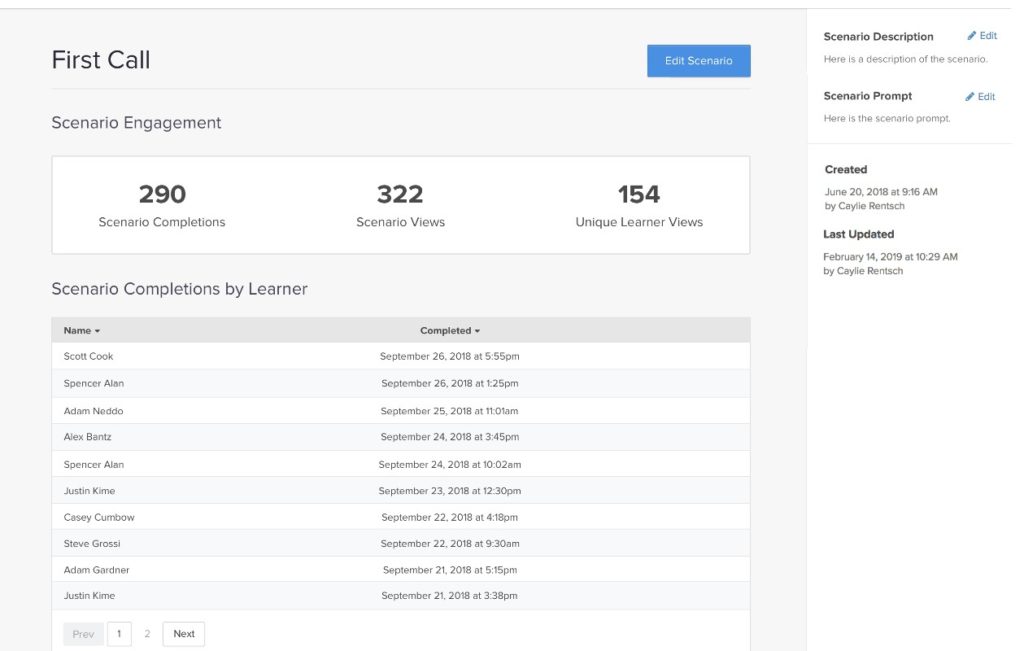 Every Day Improvements
On-demand practice lets teams practice what's most important to them, all the time. For more tips on how to make the most of Lessonly's on-demand practice feature check out our thoughts here.

All Lessonly customers in our Pro + Coaching package can try it out today. If you're curious about On-Demand Practice in Lessonly let us know and we'd be happy to show you more.