We put learners first. That core value has always been at the heart of Lessonly—it's one of our top priorities. 1.6 million learners later, our training experience is significantly more powerful—but we're staying true to our roots. While we're proud of our existing learner experience, we've found some opportunities to significantly improve it. That means we get to serve our customers in new and exciting ways.

Without further ado, we're excited to introduce Lessonly's New Learner Experience!
Easy
All training content is now available in one central hub. We've combined the assigned (My Assignments) and on-demand (Learning Library) training experience into one page where learners can find everything they need.
Assigned lessons are right at the top so that learners have the most important and pressing content available right away. On-demand content can be organized into topics to give learners clarity about where to look for specific information. Lesson, path, and topics cards offer new image functionality to visually represent content. Cards also offer progress and due dates to communicate how urgently it should be completed.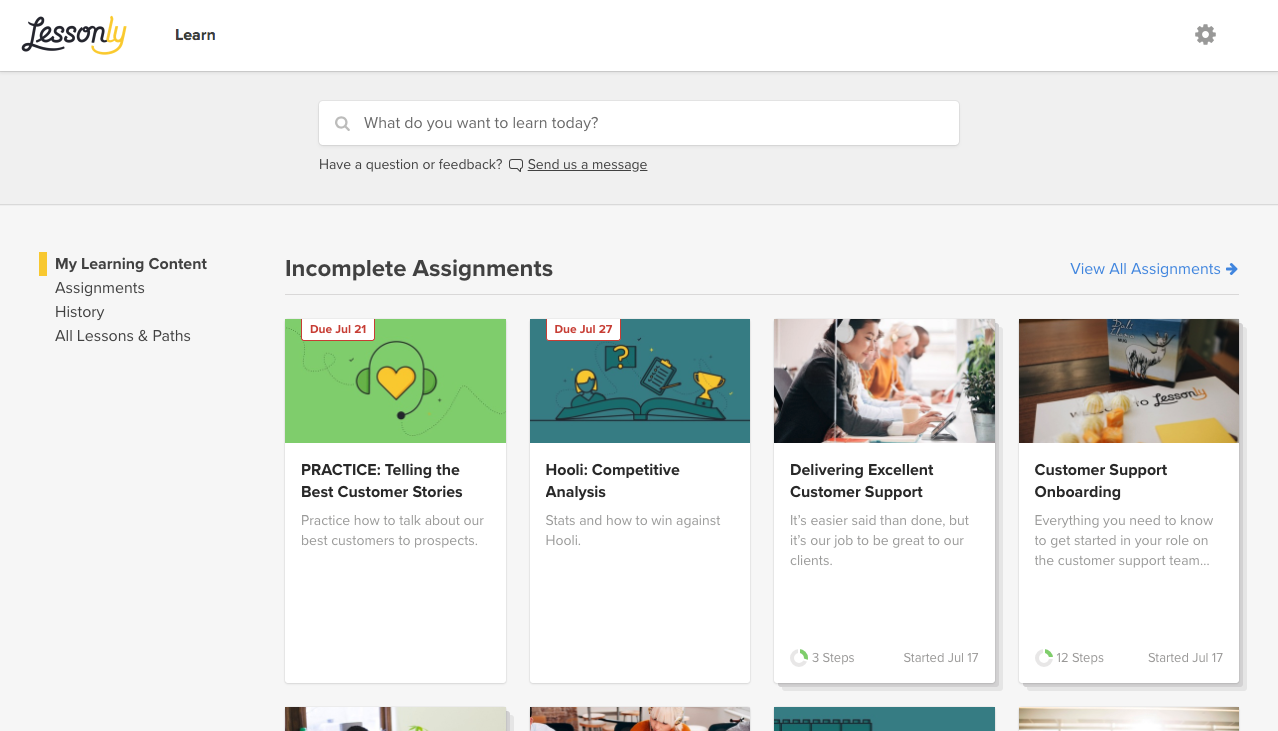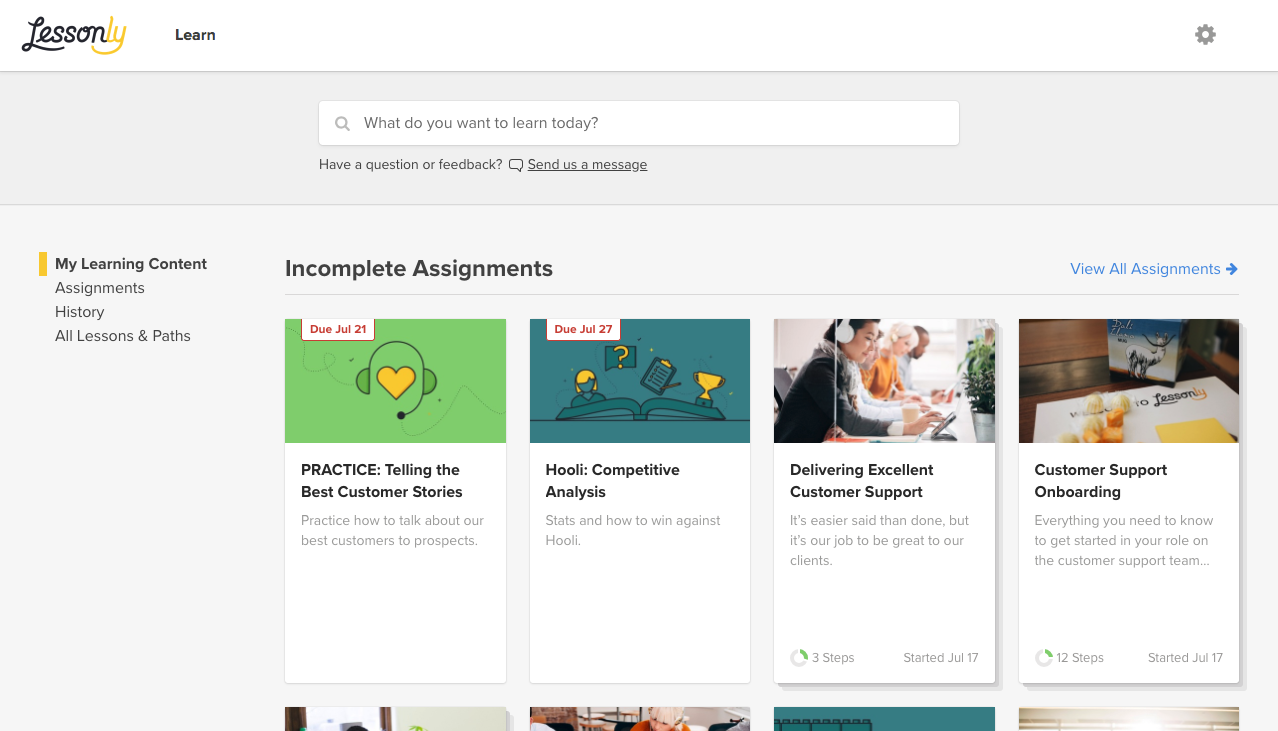 Powerful
Our new Instant Search tool provides the fastest avenue to find on-demand lessons. Results populate as you type, making it quick and easy to see related content, while powerful search relevance identifies similar content that may not exactly match the search terms.

But search isn't just helpful to find information—it's also valuable to identify information that's missing. All search results are gathered and reported on the Insights tab, so admins can identify what learners are looking for most. When learners search for a term but don't find results—a null search—that's also noted in Insights. These null searches help leaders learn what content learns want and need so that the team can close the knowledge gap with new lessons.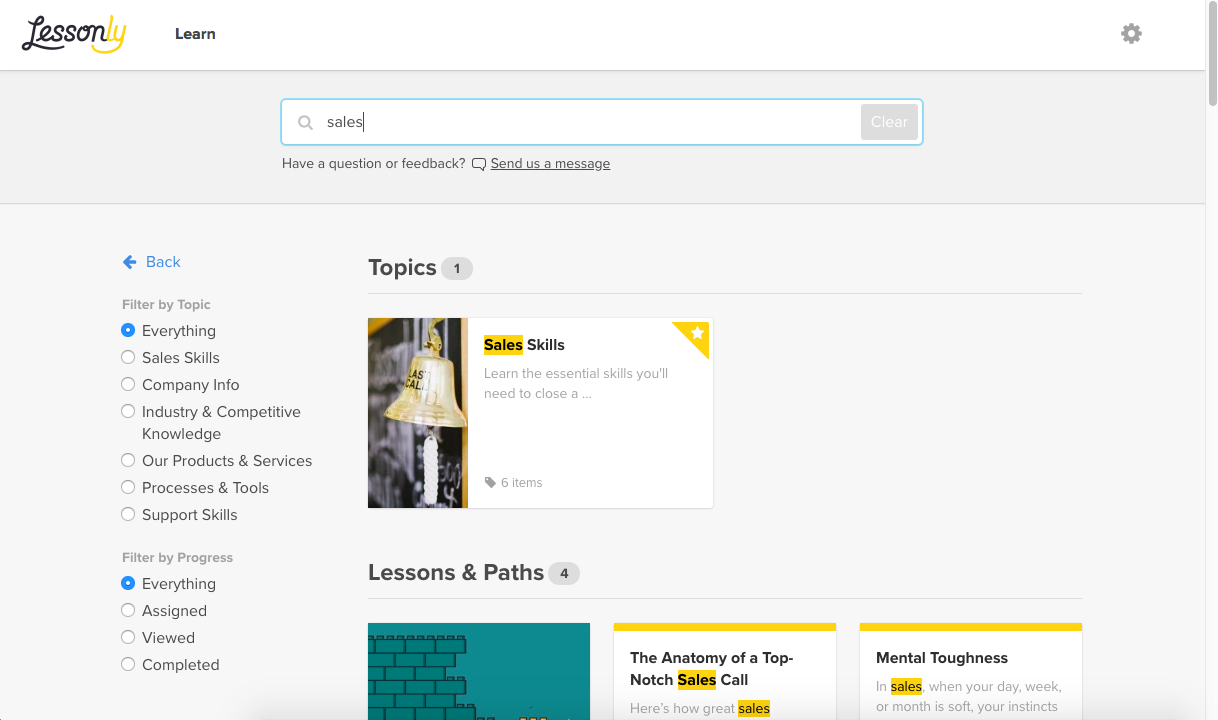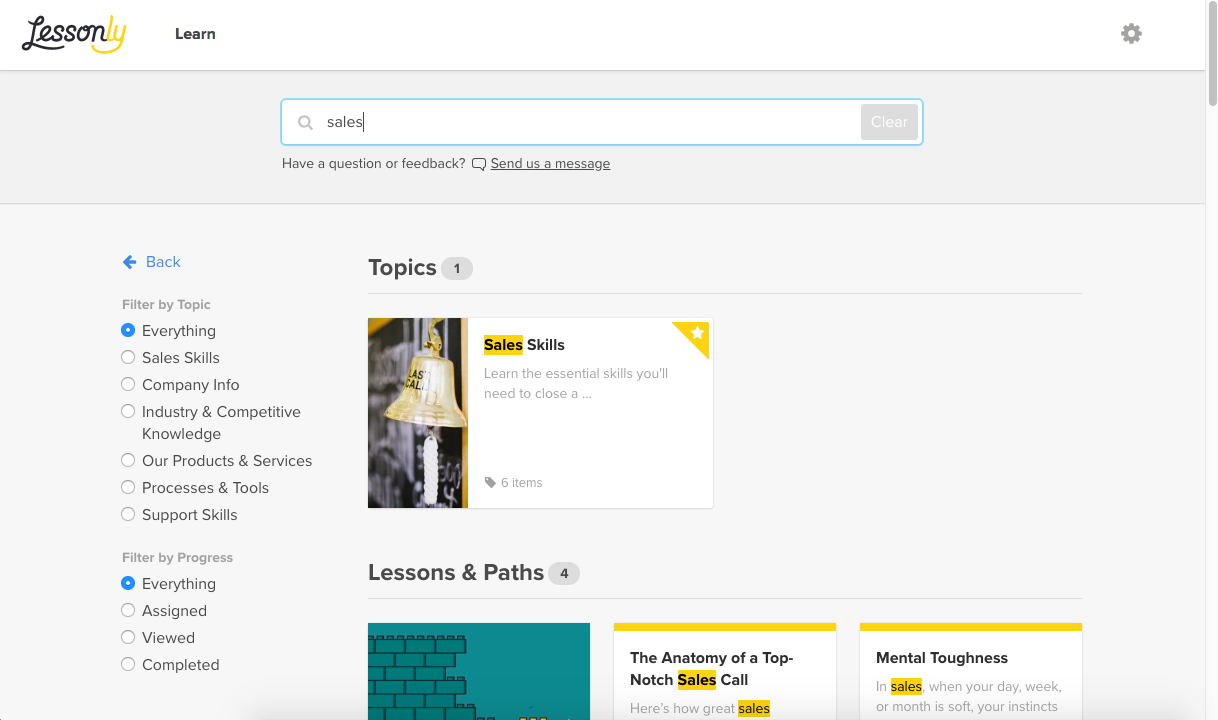 Customizable
Lessonly's custom branding and white-labeling is more robust than ever. We've gone beyond just logos and color options to give you more control over your team's training experience.

As we already mentioned, lesson, path, and topic cards offer a new place to bring your corporate identity and culture into Lessonly. We're also excited about the beautiful, full-bleed background images that can be added to individual lessons or your login page. In addition, CSS-styling options in lessons means that colors, fonts, sizes, and more are entirely customizable.

Pairing the unique aspects of your brand with the powerful simplicity of Lessonly is a recipe for a remarkable training experience.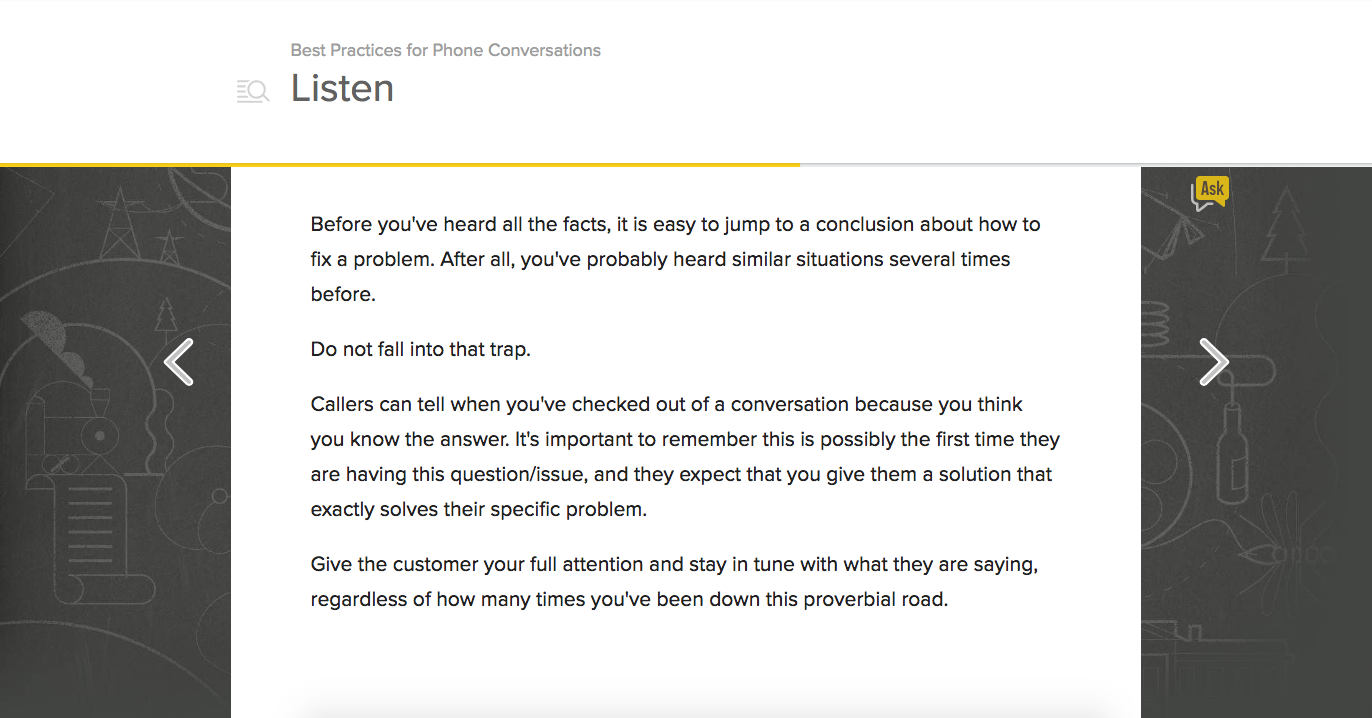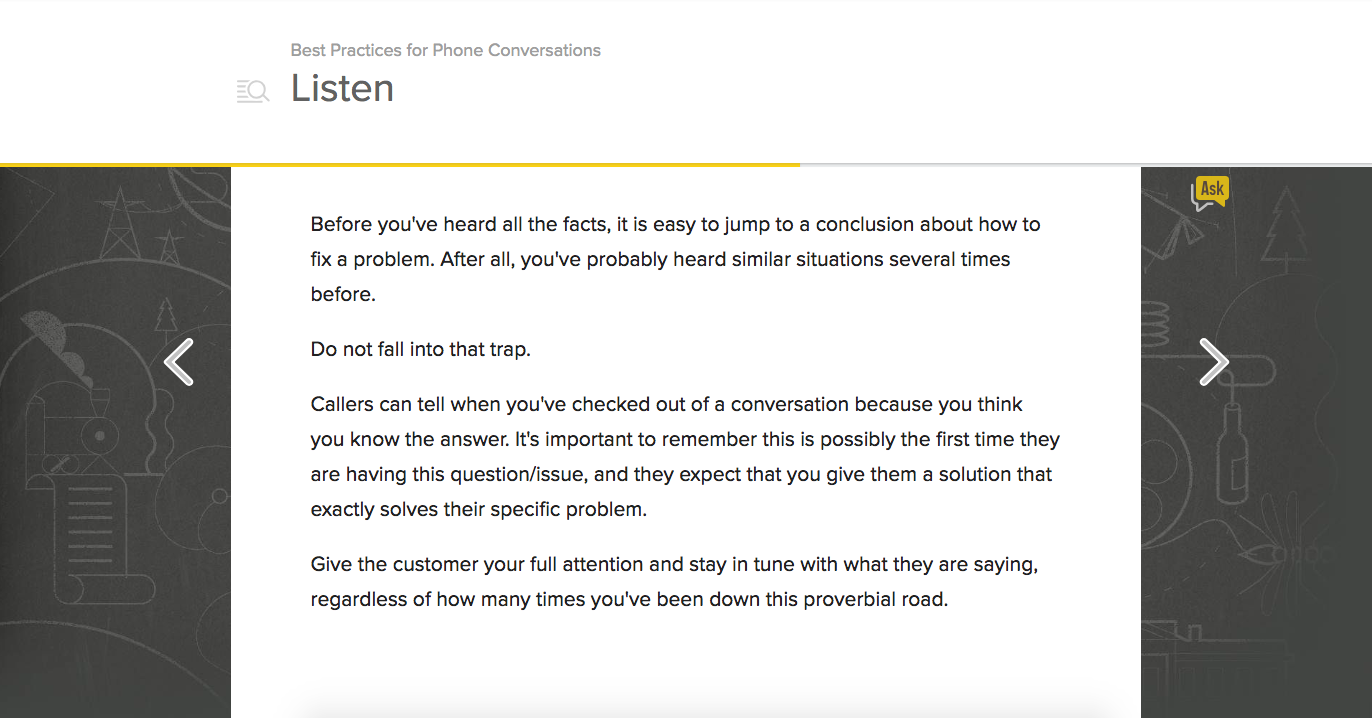 A brand new look
It's time to see training differently—and our new learner experience does just that. If learners don't enjoy or get value out of their training experience, they won't come back. We're excited to see what the next million learners do with Lessonly, and how our new learner experience enables all of our customers to do better work.

Want to see more of Lessonly—beyond just the learner experience? Take a tour today or reach out to us to start the conversation!