Despite the growing popularity of email, apps, and chat there's no denying that phone interactions aren't going away anytime soon. In fact, 92% of customer interactions still happen over the phone. To make these interactions with customers, partners, and prospects go as smooth as possible, it's important for teams to be equipped with a specific skill set. Skills such as clarity in speech and tone of voice can make or break a conversation since visual cues and expressions aren't available. That's why we want to help teams dial in on the phone skills they need for success. 
We've talked a lot about practice including how important it is to build any skill and how it fits into the Better Work Method. Since launching Practice last year, we've seen more and more customers use, and benefit from, its features which is why we're continuing to invest in it. This month, we're excited to add Audio Practice to our large list of practice types in Lessonly.
Audio Practice
Lesson creators can write a prompt and add feedback criteria to an audio practice question just like our other practice types. Learners can answer the question using their laptop, headphones, or on their phone and receive feedback on their tone of voice, word choice, clarity, and more.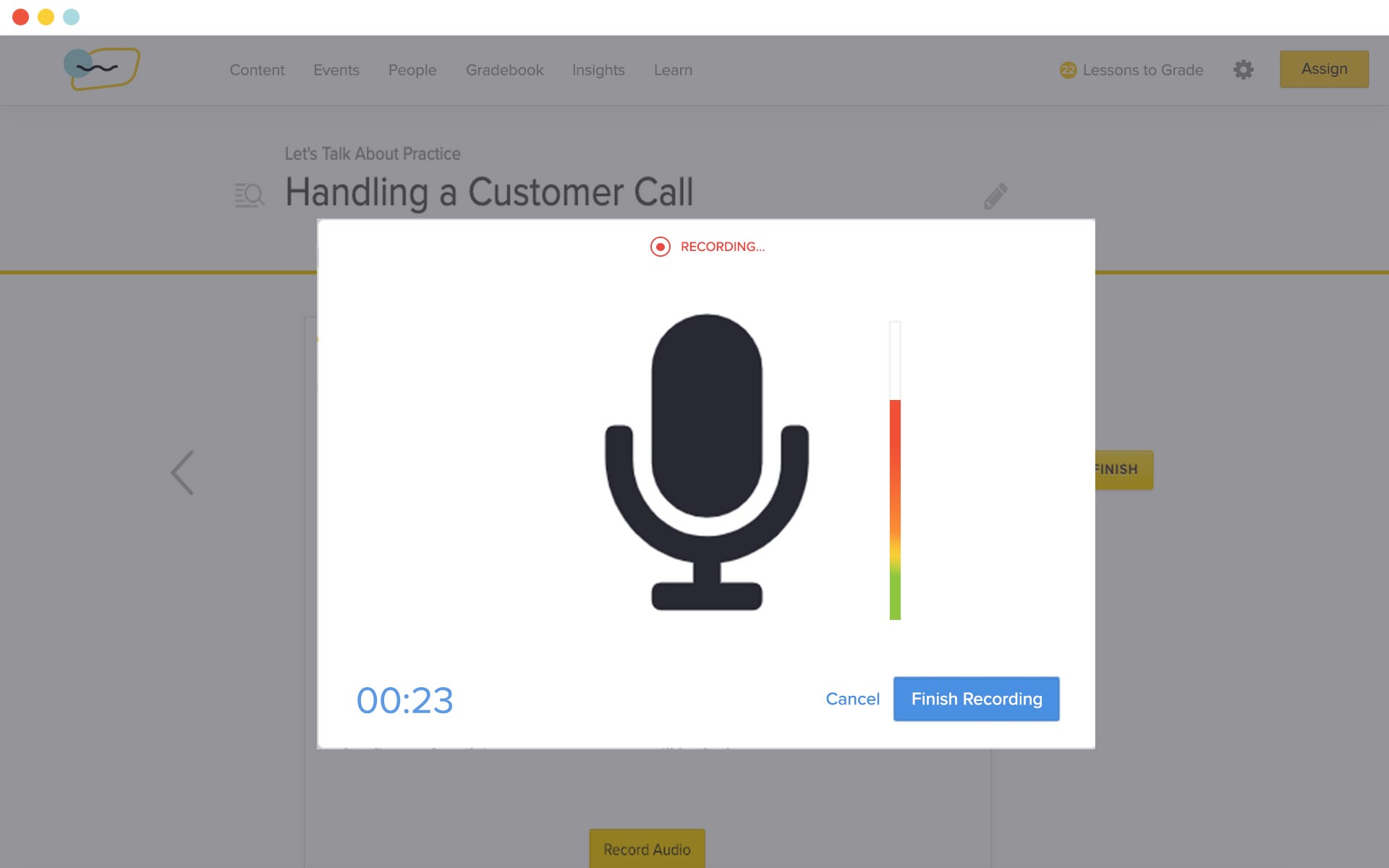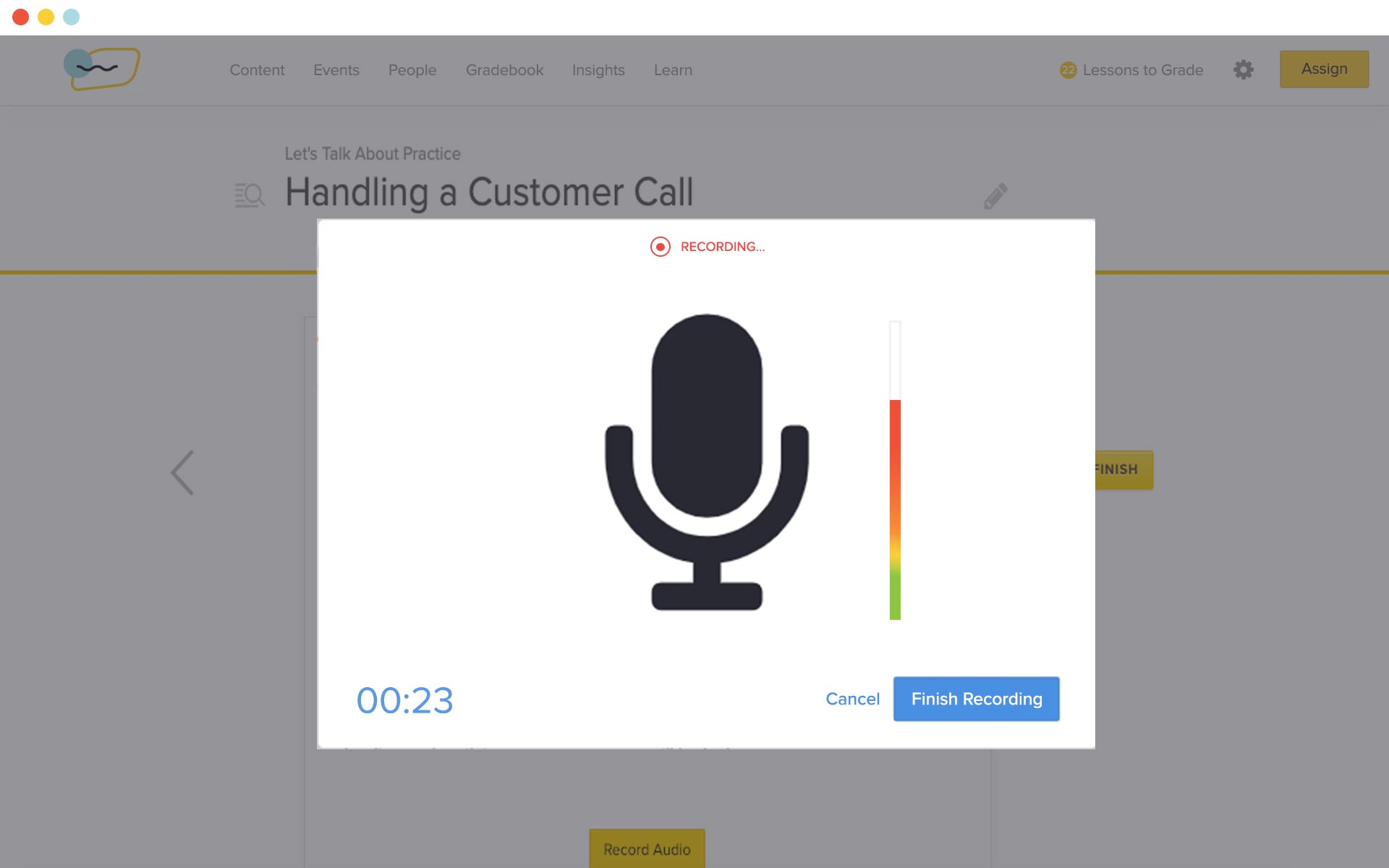 Playback Speed
Second, we've also made improvements in evaluating practice scenarios in the grading station. For audio and screen recording practice, the playback speed can be slowed down or sped up so that admins and managers can evaluate and provide feedback faster.
We're continuing to invest in Practice in 2019 so that leaders can provide their teams with world-class onboarding experiences, opportunities to master job skills, and the ability to receive the feedback they need to improve.
To learn more about Practice and what else Lessonly offers, get a demo.