Put me in, coach!
While a great sales experience is essential, it's equally important to coach sales reps to maximize productivity. Effective sales coaching models coupled with good training and management can help skyrocket sales and build a stronger sales team so much that's it's totally worth celebrating.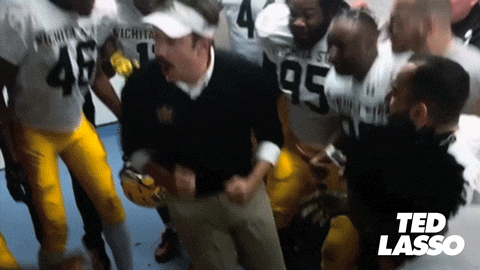 It's just not enough to monitor your sales reps' progress and give out occasional feedback. Sales managers need to be able to bring out the best in their team every single day. That means they need to provide each team member with the exact help they need and recognize that this feedback will vary depending on different sales agent needs.
What it Means to Be a Great Sales Coach 
Plain and simple: the best sales coach empowers their teams to win. For sales coaches specifically, that looks like enabling reps to perform and consistently hit quota. Easier said than done? Yes. Impossible? No.
A huge part of enabling your team to perform is discovering what skills are essential to level-up their performance. The coaches we admire most help their reps excel in the boots-on-the-ground work they need to do in order to build great relationships and ultimately close deals. In fact, we think Reena, who is a Sr. Sales Enablement Manager at SalesLoft summed it up pretty well in this ebook when she said: "Sales cycles are complex, and you have to inspire confidence in your reps to try new things and understand their business. Otherwise, it's really, really hard to be successful."
Sales mentoring and coaching helps continuously improve team performance through feedback, practice and repetition. It also helps sales managers improve sales processes and training techniques, as well as pinpoint progress and areas of improvement for their teams. Most importantly, coaching has a huge impact on results (we'll get to that in a bit). Sales coaching enables every rep to contribute to the goals of the entire sales team and grow in their careers, which is why sales coaching tools are always a good idea to use so you can keep up with the ever-evolving dynamic of showing up for your business teams. 
Why Is Sales Coaching Important?
We like to shout it from just about every rooftop: The more you invest in your business and your teams, the more benefits you will experience out of their work. Here's just a glimpse at a few benefits you can expect to see:

Employees who want to stick around longer.

Individual sales coaching

bumps up morale and gives people more reasons to stay besides that delicious flavored sparkling water on tap that you have in the break room.

It maximizes overall

sales training

. The purpose of sales training is to help your sales representatives develop new skills and advance in their careers.

Your reps will feel like a million bucks. A good

sales coach

will give your reps a greater sense of confidence. And with a greater sense of confidence, your team is able to capitalize on their skills.

Pump up the jam…and your revenue. Sales is a major revenue driver for a lot of companies. According to data from our friends at Chorus, teams who receive dedicated sales coaching actually see

16.7% higher revenue growth

over teams who don't receive sales performance coaching.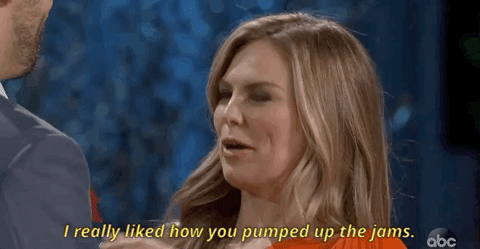 What Are Some Sales Coaching Techniques?
On and off the playing field, there are a number of ways that sales managers can deliver high-quality sales coaching and sales coaching best practices.
One technique is for a coach to switch up their coaching style depending on the rep they're working with. Just like we say on repeat when it comes to other kinds of sales training, there is no one-size-fits-all approach. Which is why you may want to identify the best coaching style for each teammate based on their learning preferences and skill set.
Another technique is to leverage peer-to-peer coaching and really force out the strengths and weaknesses of individual team players. Every member of a team should have a skill or knowledge that they can impart to the rest of the team. So be sure to take advantage of Bill's proficiency at customer follow-ups while also giving Ted a chance to let everyone know how he hits his quota every. single. quarter. These are secrets that need to be shared, guys!
Ready to Get Your Head in the Game With Lessonly's Sales Coaching Tools?
Our industry is buried deep in ideas about how to be a top-notch sales coach. But with so many voices, books, programs, and tips, it's tough to know the most effective way to help reps reach their potential, right? Lessonly's sales enablement platform has the tools to help every sales organization become a great coaching organization. Click here to see it in action.