How can learning and culture go together? Learning and company culture can be challenging under the best circumstances. Throw remote work and a nationwide pandemic on top and you have a whole new ball game. Here at Beck Technology, we choose our internal tech like we hope our clients choose us—through people and culture. And before the dreaded year of 2020 hit, we were already moving forward with implementing Lessonly for our company because we didn't have a consistent platform for internal training.
Throughout the implementation process, it became obvious Lessonly does things differently, and innovation and collaboration are just as important to them as they are to us. Once we were fully implemented, most departments simply just had a structured onboarding path in Lessonly for any new employees. Little did we know how much we would need this magical platform in 2020 and *cough cough* 2021 (yes, we are still remote).   
The Good Ol' Days
Back when everything was right in the world, the end of the quarter usually meant half-day company-wide meetings. This was one of the few times every department, even the few remote employees we had already, would all get together. It was a time for happy hours, ladies' lunches, and a half-day of every teammate being at the same place at the same time. Enter March of 2020 and there was zero chance travel or group meetings would happen. But, we still needed to share our quarterly metrics. How could we do that effectively when we were in 50+ different places? Better yet, how in the world could we get everyone to listen to these updates and not fall asleep? Thankfully, we did not choose another Zoom meeting. Instead, we decided to create a quarterly recap path in Lessonly.  
How We Did It
The thought behind this was we could confirm that everyone completed the training lessons, but still could make the updates our own. Each department would give a five-minute overview of their goals for the past quarter and any other high points they wanted to share with the company. At the end of each section, everyone would get the chance to submit questions about these updates. Sure, at the core that still sounds a bit boring because it means more computer time, but five-minute increments sounded doable. Leave it to our leadership to somehow make us want to watch these videos!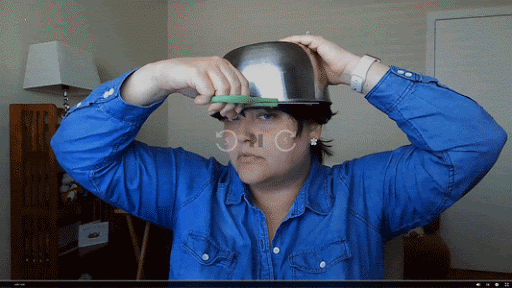 It took some trial and error but our third-quarter recap took the cake and showed us how to keep our PIC (passion, innovation, and caring) culture alive without meeting in person. Leadership took it to another level to come up with ways to keep our company engaged. An unfair advantage would be the team members who passed the job off to their kids. Hearing a five-year-old enunciate"viability of features" and do it with a straight face definitely resulted in high engagement and lots of smiles. Our sales leader then came in with his children pretending to take on the "British" accent of our president. (If you've met Stewart, you understand the quotations around British. At this point it's more Texan meets Australian with a British twang.) The head of R&D had simulated fire explosions going off in all different parts of his home office when talking about version updates. Last but not least, our very own head of marketing got back into her Sonny costume which originally debuted years ago when she hosted our parent company Stakeholders' meeting alongside our president starring as Cher.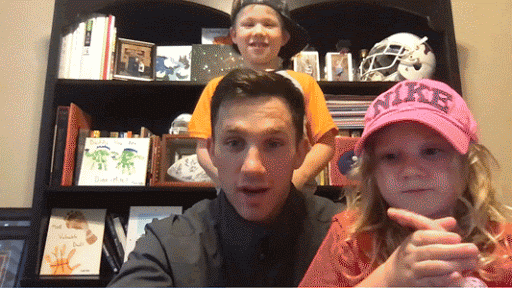 Final Thoughts
Our team looks forward to these quarterly recaps. I know a few of us have requested some repeat appearances from a few "British" kids. It's fun to imagine what the leadership team might come up with next. Although it might've taken us a few quarters, we finally figured out how not to lose a chance to build Beck Tech's culture regularly. 
About Beck Technology
At Beck Technology, our mandate is innovation. For over 25 years, we've served the construction industry by applying technology to the preconstruction process, in order to provide greater value for firms and end clients. Learn more here.