My second week at Lessonly, I wrote a blog post about my first onboarding experience as a Sandwich Artist at DiBella's Subs. (It's even got a picture of a 17-year-old me on my first day. Enjoy.) Here's the CliffNotes version of that post: I learned a lot onboarding at DiBella's, and I learned fast. But I learned a whole lot more during my onboarding journey at Lessonly, and I learned how to do my job correctly the first go-around. Here are the three reasons why.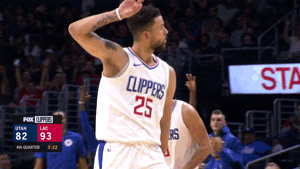 1. I didn't have to drink from a firehose.
Day 1 at DiBella's included shadowing a more experienced employee and watching her make different subs, clean the grill, turn off the music, sanitize correctly, go through the freezer's expired foods, handle a catering order, bake a fresh batch of cookies for the next day, and lock up at the end of the night. It was a lot. In fact, I'd argue that it was too much. I left feeling overwhelmed and embarrassed for how many questions I knew I'd have my next shift. 
At Lessonly, I had the privilege of onboarding with a learning management system that allowed me to learn at my own pace and consistently come back to content that I needed refreshers on. I was exposed to far less info on my first day at Lessonly than I was at DiBella's, but I didn't feel like I was being held at an arm's length from my team or that "ramping up" was an unnecessarily slow process. It was a thoughtful process that allowed me to contribute in more meaningful and accurate ways than my days at DiBella's. (Side note, I can't even tell you how many orders I messed up at DiBella's in my first few weeks.) 
2. I learned with a
learning management system
(
LMS
). 
Knowing how to launch a learning management system at your organization is a huge asset to a company because, like most things worthwhile in life and work, it takes a significant amount of time and effort. But, it's so worth it. It was such a relief to use and reference our LMS as opposed to going to my teammates over and over if I couldn't quite remember what tool we use in our tech stack for videos or if I wanted to know where that PDF called "Writing With Lessonly's Voice" lived. It was all searchable in our LMS. It's probably no surprise that we use Lessonly for our LMS, but here's a learning management system comparison and some reviews if you'd like more unbiased information on what learning management system examples are out there.
3. Lastly, it was scalable and customizable.
DiBella's has thousands of employees across half a dozen states. Lessonly has 170+ llamas and counting across a handful of states, but primarily in Indianapolis. For the sake of team alignment across multiple geographical locations (especially in a remote world), a learning management system software allows employees to experience training the exact same way. It creates order out of chaos and consistency in a world where processes and procedures feel like they're always changing. 
While there is absolutely a place for instructor-led and on-the-job training, a lot of the heavy lifting, especially in the early stages of onboarding, can be completely handled by an online learning management system. This makes it so basic overviews and general training is addressed online with learning management, and time spent with managers and more seasoned colleagues—whether they're expert sub shop owners or content creation gurus—is saved for the more nuanced questions about the job. The less time spent showing new employees the ropes and the more time clarifying things and building new relationships, the better. 
Lettuce wrap things up
We understand that not every organization has the luxury of purchasing and rolling out the best learning management system under the sun. And if you've looked up "learning management system free" on Google, you'll find some options, but nothing that'll truly levels-up your frontline team and preps your new hires well. I obviously recommend Lessonly because a) I work here, but b) because our team partners with more than 1,000 teams right now to make sure that our product is legitimately utilized and helpful. If you want to get a taste of what we're like, you can try a lesson for free or check out this preview.
Lessonly's LMS can help your team onboard faster and win together
Building a world-class team takes both learning and practice, and Lessonly helps frontline teams do both. See why more than 1,000 companies across the globe use our learning management system to deliver better training. Learn more here and let us help you Do Better Work. Feel free, also, to click around in the tiles below!