Are you still using an Excel spreadsheet template as a way to track and measure your team's training and development progress? I mean…sure, training tracker Excel files and good ol' training spreadsheets can work, but they make it difficult to tie training progress to results and ultimately provide metrics that the company can use to grow and improve. That's why we're kinda obsessed with what's known as a skills matrix template.
What on Earth Is a Skills Matrix?
A skills matrix template is a tool that's used to identify the functional skills necessary for employees to succeed in their job. These skills are the abilities and knowledge needed to perform specific tasks. This matrix outlines skills that the team already possesses, in addition to skills that need to be developed.

How we identify the skills needed for standard tasks and how we train our people to use these skills is super important. Effectively using a skill matrix for employees is key to developing your people to meet these new challenges. In fact, some teams even turn to skills matrix software to streamline the process even more!
A Skills Matrix Will Help You…
Understand the current skills and experience within your team.

Identify a

best practice skills matrix,

like

skill gaps, where your team is lacking skills and experience.

Find high-risk areas where you are relying on a single person to complete critical tasks.

Pave the way when trying to introduce new skills or approaches to your team.

Restructure your team to improve its effectiveness.
So, How Do You Write a Skills Matrix?
First things first, a skill matrix for workers should be tied to a specific role in your organization, so start with just one area! And before you can get a clear picture of how your reps are performing, it's important to decide what it means for a rep to be truly successful. What skills and competencies do they need to grasp? What knowledge do they need to reach identified goals? From there, gather the right stakeholders and you'll be ready to get started on a basic training matrix template. Let's break things down a bit:
Have your notebook handy?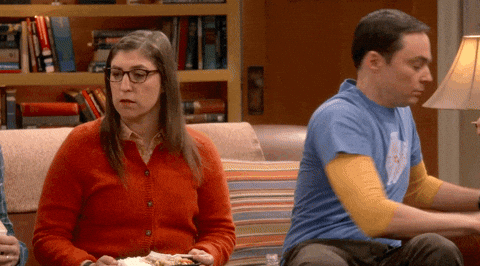 Step 1.
List the skills and experience you need from your team. When creating your list, include:
Current skills or experience: the skills, competencies or experience that your team members use today to perform their roles.

Future skills or experience: skills, competencies, or experience that your team will need in the future as you plan to use new approaches or tools.
Step 2.
List the members of your team in the columns of your table. You may group the team members into categories if there is a good way to do so and if that makes sense for your organization.
Step 3.
Select the skills and experiences of your team members. Simply enter the skills and experience that each team member has and boom! Now you have an employee skills database template containing the key skills and experiences of your team.
Interested in learning even more about how to get started? Recently, two of Lessonly's Enablement Strategists, Scott Cook and Shelia Clayton, advised folks on how to organize skills and develop a skills matrix that matters. Watch it here! 
How Do You Measure Skills Matrix Success?
Charting skill matrix levels for your employees can give you a clear starting point and allow you to craft a course going forward. Measurement is really important to ensure you have a clear understanding of ability and progress. This can be done by way of:

Training Tracking Software that easily conveys information to company managers, trainers, and owners regarding information they need their employees to know.

Self-Appraisals that capture your reps' own perspectives on their abilities to achieve each skill.

Performance Evals are opportunities throughout the quarter when each rep is evaluated on their ability to execute a task such as call review scorecards, role-play evaluation, practice feedback and evaluation, and certification achievement.
Ready to Build a Skills Matrix With Lessonly That Can Supplement Your Work From the Get-Go?
A skills competency matrix for employees should not replace a learning and development software; rather, it should supplement it. Lessonly makes it easy to hone and track employee skills. Jump into a free lesson to learn more. Or, learn more about our newest product, Skills, that helps teams assess skills, identify skill gaps, and deliver coaching at scale.