This month, we have a lot going on. Hang in there with me—this read will be well worth it! 
First, we announced Lessonly acquired Obie, that we'll be calling Lessonly Knowledge from here on out. But the fun doesn't stop there, our product team built more new enhancements to existing products like Skills, Events, and Paths to help you do better work. And you've probably heard the BIG news, Lessonly has been acquired by Seismic! This isn't your run-of-the-mill acquisition. We've been partners for a long time, and this strong partnership brings strong integrations baked in from the get-go. Let's dive into the details! 
Quick! What's new in Lessonly this August?
Lessonly has been

acquired by Seismic

! 👏

We introduced Lessonly Knowledge 🧠

There's a new Customer Product Feedback Portal 📫

…and many other product enhancements! 👀
Lessonly Has Been Acquired by Seismic
Whoa, can you believe it? We sure can and we're excited for what this new wave of enablement will bring to our customers. Already use Seismic to manage your marketing and sales readiness content? Good news: You'll now have access to an even more robust and tighter integration between Seismic with Lessonly. 
Here are a few reasons why we think you'll love this integration. 
Seismic Global Search:

With a new

–

and

–

improved search experience, learners can find relevant training alongside their marketing content.

Learn more

!
Unified UI in Seismic:

Learners and creators can now do all things Lessonly from right inside Seismic. Two tools, one place.

Learn more

!
Consolidated Insights:

With three new dashboards, teams can measure how reps are engaging with Lessonly training and Seismic content in one place. You'll even have more visibility into how training and marketing content lead

s

to increased revenue!

Learn more

!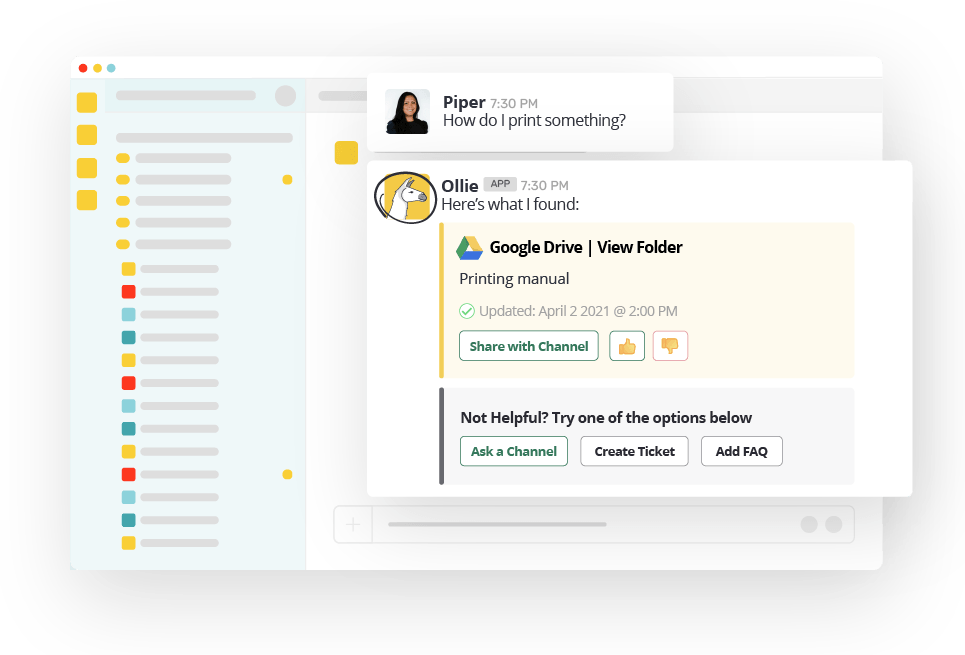 Introducing Lessonly Knowledge
Think of Lessonly Knowledge like an internal version of Google. Information lives in a zillion places at work, but with Lessonly Knowledge, teams can surface answers from places like Lessonly, Slack, Google Drive, Confluence, and Zendesk in just one place. Now, everyone has access to the information they need in the apps and environments they're already working in. 
The bottom line? Lessonly Knowledge is a must-have tool for fast-moving, scaling teams. It enables self-service support so that everyone has access to the right answers. Adding Lessonly Knowledge to the Lessonly product just makes sense. Learn More!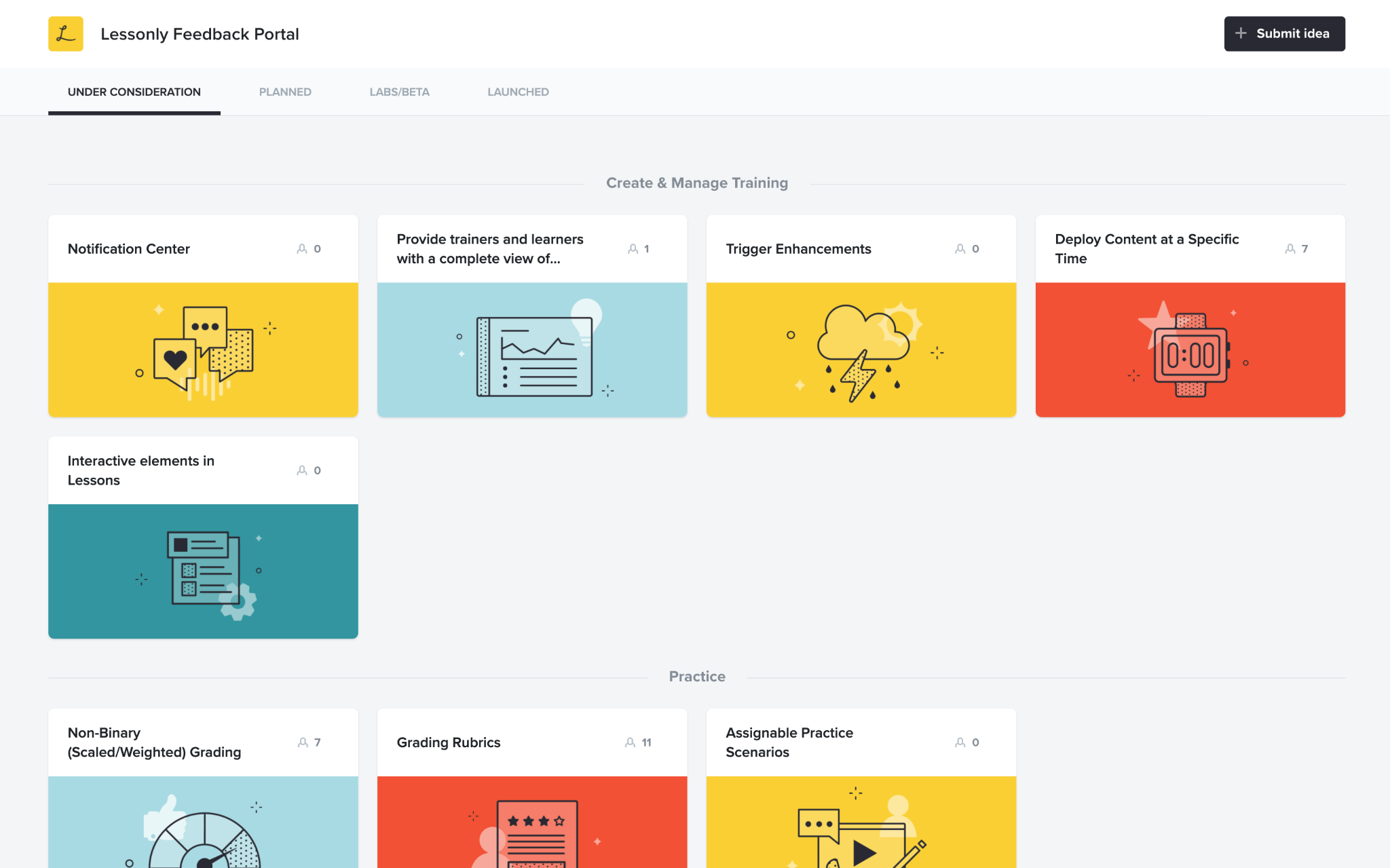 New Customer Product Feedback Portal
Your voice matters and we want to make sure it's heard. We've made it easy for you to provide product feedback using a new portal we baked directly into the Lessonly app. What's in this portal, you ask? An inside view at the Lessonly product roadmap. See what we're working on, upvote feature ideas, or submit product feedback. Access to this portal can soon be found in the top right hand corner in the settings cog or by clicking this link. 
Additional Product Enhancements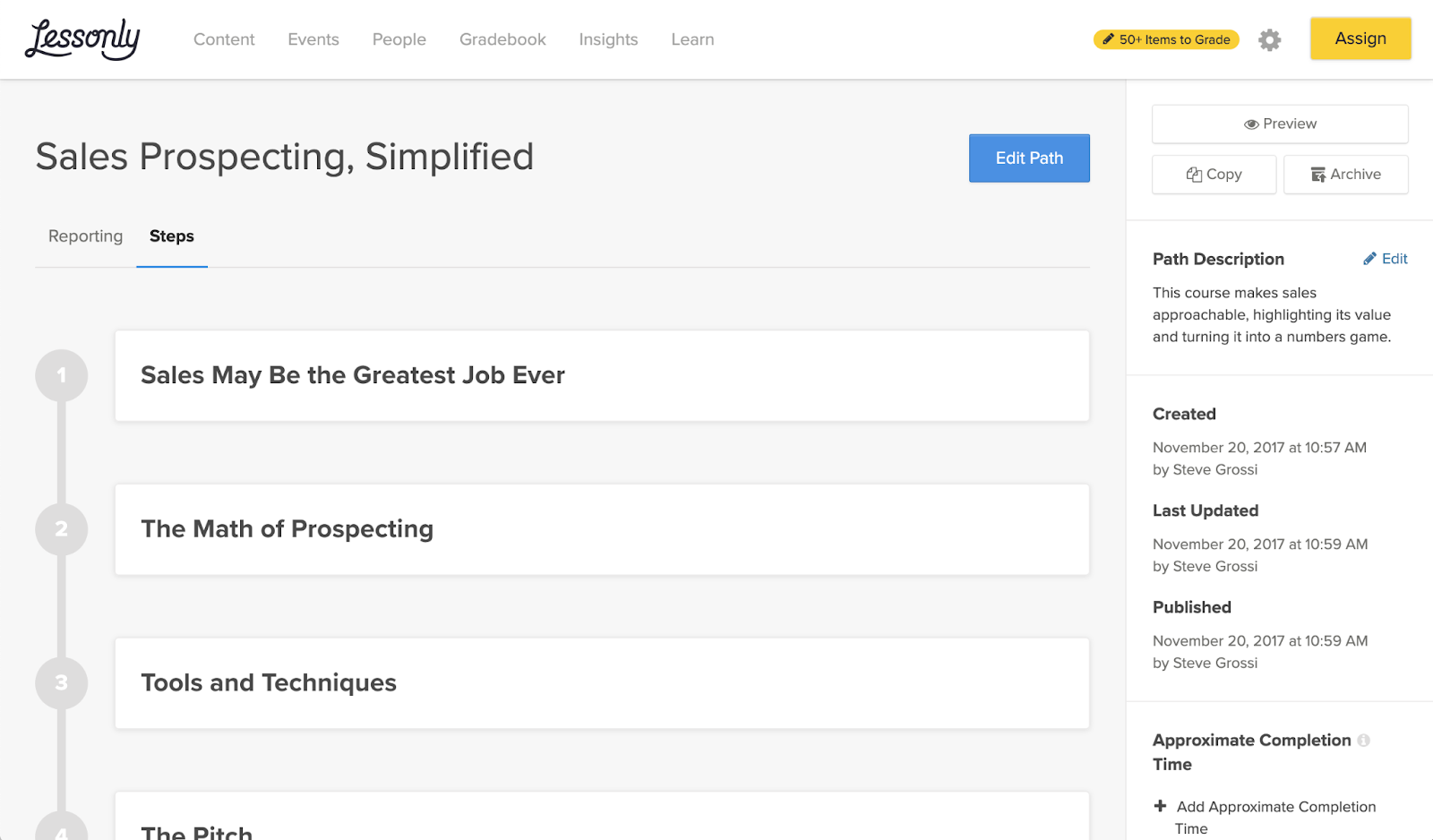 Copying Paths and Certifications
When building out a training program, enablement leaders might create multiple paths with similar content all from scratch. As the number of paths increases, that can be a pain. Now, users can copy a path—even a certification path—and streamline their content building process. It doesn't create copies of all the content within a path, just provides a reference to the same content in the original path. Learn more!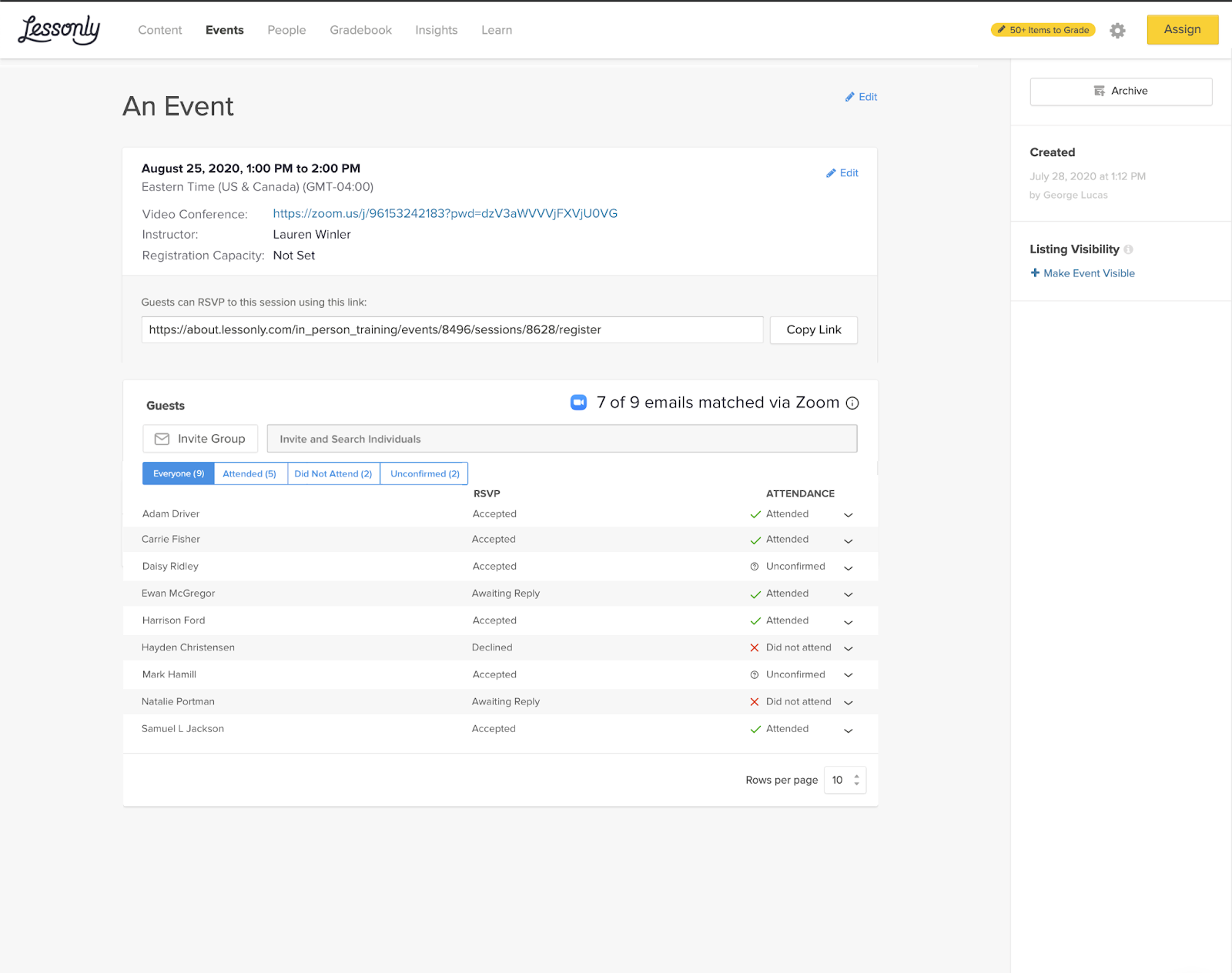 Events Automatic Attendance Tracking with Zoom
When teams host virtual instructor-led training, they need to be able to easily and accurately track who attended an event in order to provide relevant follow-up materials and take additional action based on event participation. The good news? We got you covered. For teams using Zoom as their webinar platform, you'll now be notified with attendance tracking insights after the event has concluded. Say so long to manual attendance taking! Following the event, attendance will be automatically updated based on a match between those in the Event guest list and those who joined the Zoom call. Learn more! 
This is just the beginning of our innovation with Events. Our product team is hard at work building out attendance tracking for other webinar platforms. Stay tuned! 
Events Added Filters to Overview Table
With this new enhancement to our Events product, you'll be able to more quickly find events by leveraging easy-to-use filters for timing of the event, creator, and instructor. 
Skills Categories
Since we launched Skills in May, we've discovered an opportunity to make it easier for admins to build  and manage their team's skills.
We heard that trainers and managers needed an easier way to group similar skills together. In the past, when you completed an assessment, it was difficult to match the right skills to an observation. Not anymore—we built skills categories! This new feature allows skills to be associated with a broader category of similar skills, making it simple to perform an assessment and analyze similar skills.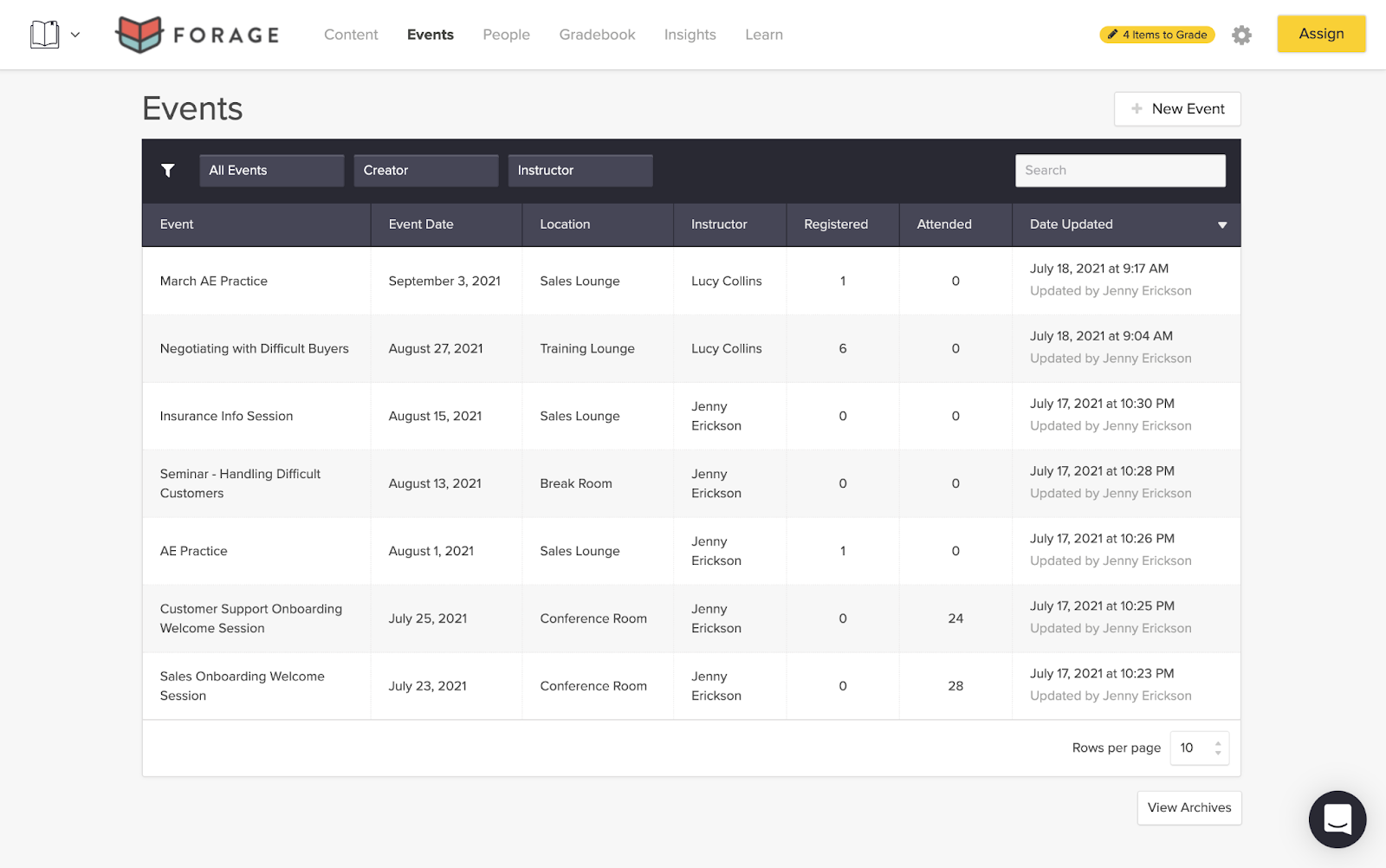 Want a sneak peek of next month's release?
We've started a monthly product launch sneak peek series in LlamaNation hosted by our product team. Our next event will be on Tuesday September 24th, at 11:30am ET. If you aren't a LlamaNation member yet and would like to join, sign up here!
P.S. Looking for some Llama Loot? Our product team is asking customers to take a survey to give them a better understanding of common technology that they are using in their day-to-day jobs. To take this survey, head to the product section in LlamaNation. You'll score 100 Llama Loot points!