One of the biggest differences between a modern LMS and a traditional LMS is a team's access to the information in these systems. Traditional learning systems guard access to information, but we've found that employees, teams, and businesses flourish with unhindered access to company knowledge.
Here at Lessonly, the next few months are all about making access to team knowledge easier than ever. We're launching new features, focuses, and updates for existing products to give teams access to the right information, at the right time. This learning environment creates confident and productive employees who know that their performance and success matters. It means that salespeople learn the skills to close the deal, support reps serve customers with renewed excellence, and managers spend more time on the ground with their team.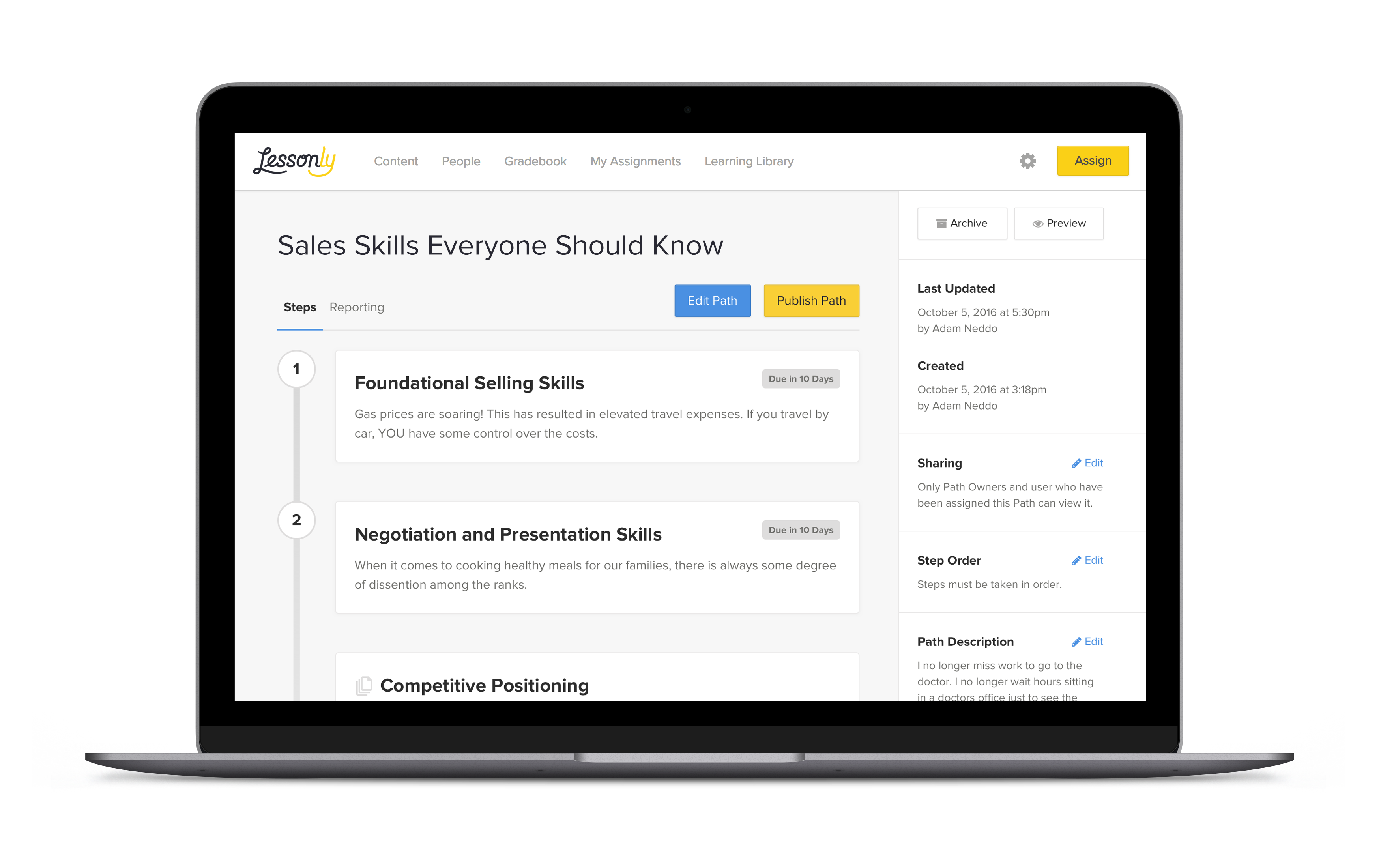 Paths
Paths is your one-stop-shop for planning an employee's development—from new hire to seasoned veteran. With Lessonly Paths, team leaders customize the entire learning journey for employees as they progress in their roles.
Once team leaders build out a growth plan, Paths automatically assigns learning content to employees at certain times or triggers. Use wait times, completion goals, and intentional delays to ensure that employees receive the training and development they need to excel in their roles.
Lessonly for Chrome
We brought Lessonly to Chrome a while ago, but we've been working to make it better and easier to use. The addition of a search bar to Lessonly for Chrome makes it simple for learners to find the information they need, right when they need it. Lessonly for Chrome now searches all Lessonly content, whether it's in a user's assignments or the Learning Library—without ever having to leave the current window. Slight tweaks to the user interface make that information more easy to understand and put to use. To read more about Lessonly for Chrome, check out this post.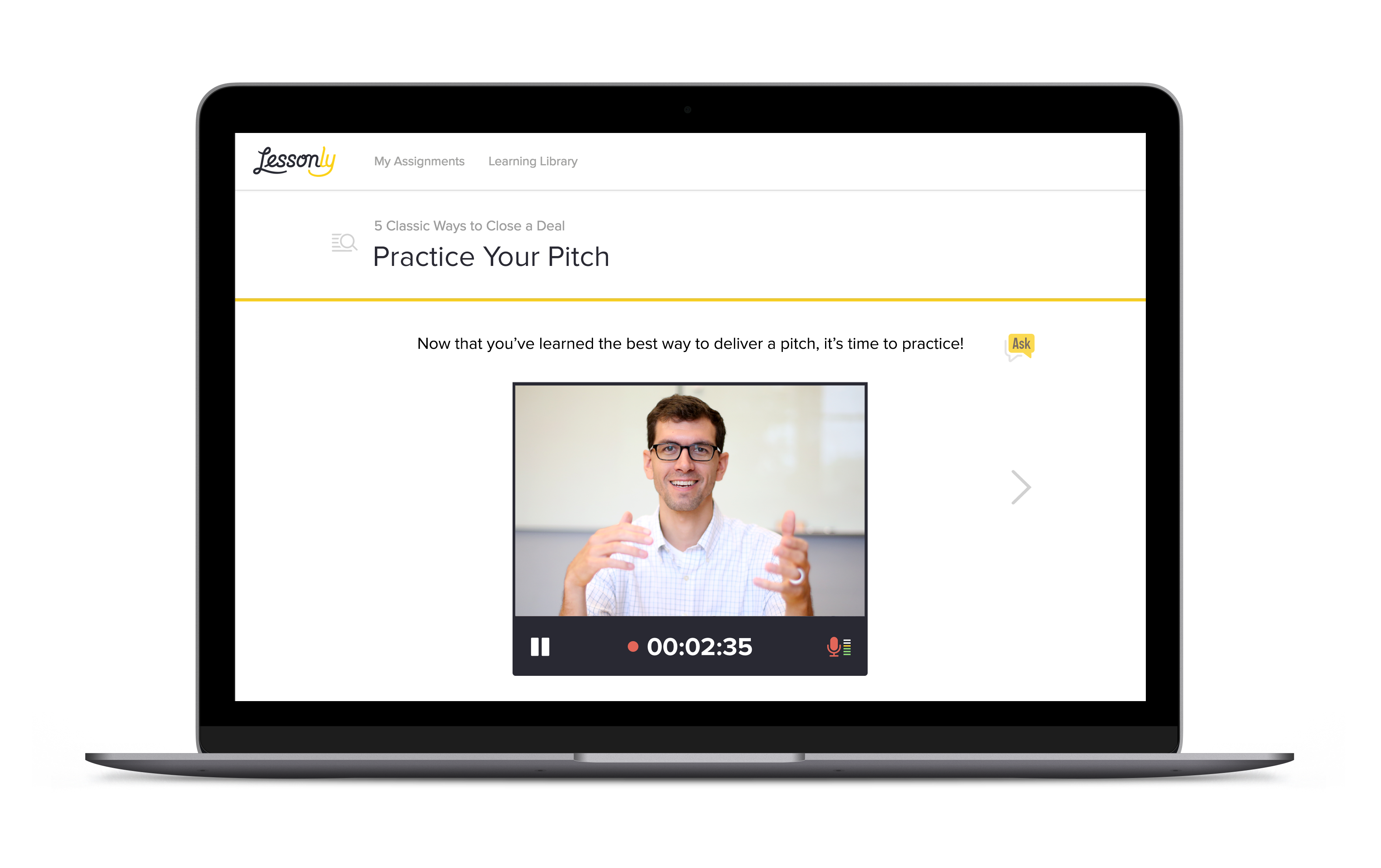 Rehearse
Rehearse is an upcoming feature that allows employees to practice essential job skills and share that practice with team leaders for feedback. With Rehearse learners record the audio and video of their sales pitches or customer responses, right within Lessonly.
This new level of video interaction allows managers and team leaders to give personalized feedback and coaching as their employees develop their skills. We're working hard to make Rehearse as useful as possible before we release it. Keep your ear to the ground for the launch of this feature soon.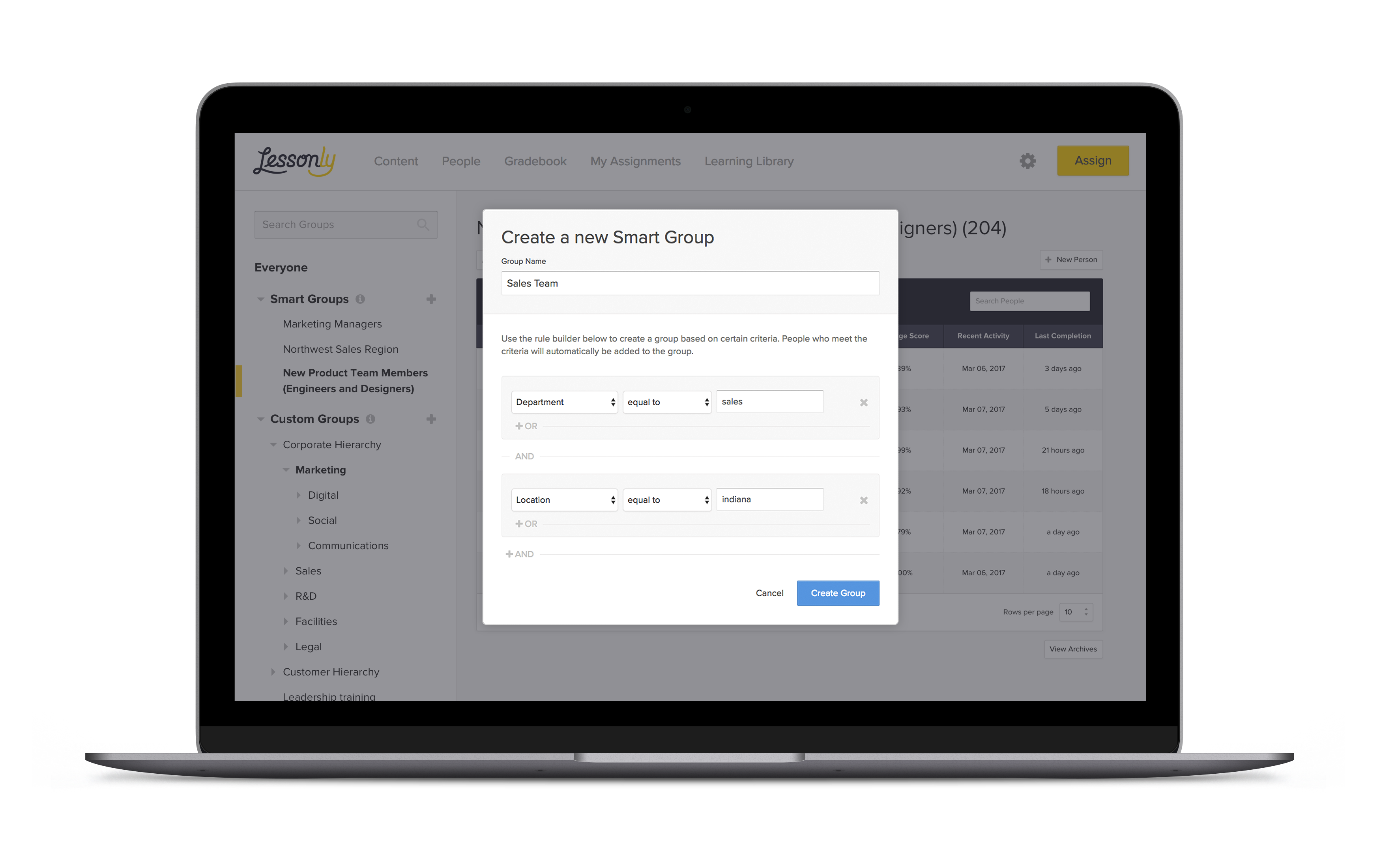 Smart Groups
Better access to information means giving the right information to the right people. Smart Groups gives our users the ability to group their teams into relevant categories. Criteria such as hire dates, job functions, departments, and custom fields allow teams to customize their Smart Groups to fit their needs. These rules allow managers to assign lessons and information to a Smart Group instead of a list of individuals, and Lessonly automatically delivers the content to the correct people.
This automation means that team leaders can focus on the important coaching, managing, and strategizing that pushes the business forward, rather than a complicated learning system. Pair Smart Groups with Paths to create an even more powerful, automated learning experience.
Quick and easy access to team information is critical
We're excited to build on our vision for Lessonly and create learning experiences that employees demand. Seamless access to important information is just one piece of that puzzle, but we hope these new features empower more teams with the tools they need to succeed.
If you have any questions about these new and upcoming features, feel free to reach out to your Client Experience Manager or sales@lessonly.com and we'll be happy to chat.