Raise your hand if you lead support at a tech company, and you're ready for a holly jolly blog post? 
In the United States (where I'm writing to you from), December is a month chock-full of holiday cheer. For many Americans, celebrating the holidays looks like decorating our homes, giving gifts, and logging off for a week or two. It's about gathering with loved ones, eating too many cookies, resting, and most importantly for this blog post, watching holiday movies and shows.
Yep, we're using seven holiday characters to talk about building a robust customer service skills resume. How? Leveraging a customer service skills training software that equips CS reps to better serve customers who use your software. Most of these are soft skills, but we'll address the value of technical training at the end, too. So without further ado, here's a quick ho-ho-hoverview of the seven skills:
Empathy

Curiosity

Optimism

Adaptability

Patience

Active Listening

Technical Training
Let's dive in!
1. Empathy: Bob Wallace from
White Christmas
In White Christmas, Bob Wallace (left) feels deep empathy for Major General Waverly (right). The General desires to re-enlist in the army, but he's rejected due to his age and feels trapped running an inn in snowless Vermont. Bob feels for him—and takes action by bringing his former battalion to Vermont for the holidays.
This is the first and most important customer service skill if you ask me. Most customer service training programs will highlight the importance of meeting customers where they're at. If they're reaching out for help, they likely don't know how to solve the issue they're having on their own. Acknowledging the frustration and heartache of customers in tech is key to earning their trust.
2. Curiosity: Hero Boy from
The Polar Express
Great customer service reps ask questions like it's their job to truly dissect the nuanced problems of their customers. This skill is taught in our best customer service certification, Customer Service Enablement 101. Check it out here! 
In The Polar Express, though in all honesty this movie creeps me out, the main character (Hero Boy) has a healthy curiosity around what's happening to him. It's confusing to be on a train to the North Pole with some strangers in your jammies. Asking questions was the only way to make sense of it all. Fun fact, this character was voiced by Tom Hanks.
3. Optimism: Buddy from
Elf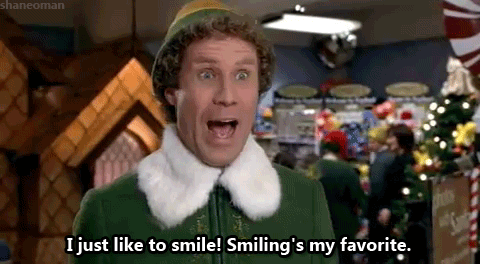 Next up, Buddy. I couldn't not use Buddy as our example of optimism. Rarely do customers come to customer service teams at their best emotionally. So, an extra dose of positivity is essential.
One clarification here is that optimism does not mean giving customers false hope or fake pep. Sometimes it might even look like saying, "I'm not sure what the solution is here yet, but I'm confident that we can figure it out." Creating stability in uncertain situations is a form of optimism in customer service, and the best customer service training programs acknowledge this.
4. Adaptability: The Grinch from
The Grinch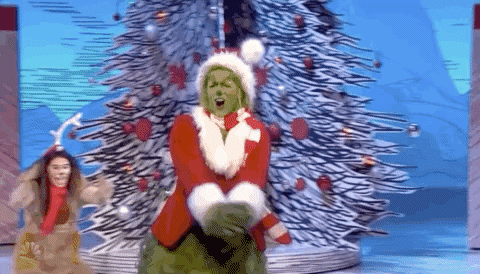 Ok, hear me out because I get that this is an interesting choice for "adaptability." The Grinch comes around in the end! He spends the bulk of the movie as a total Scrooge about the holidays, but with much convincing from the likes of Cindy Lou Who, he learns to enjoy the holidays—and even other people. 
Rolling with the punches and pivoting quickly are two sure signs that you've got a rep who read the customer service training manual (or took the Lessonly lessons). Speaking of pivoting…
5. Patience: Ross as the "Holiday Armadillo" from
Friends
This one is a stretch, but we needed a quick break from Christmas to give Hanukkah a little love. Ross Geller in this episode of Friends is trying to teach his son that Christmas is not the only holiday in December. So, instead of dressing up as Santa, he dresses up as the "Holiday Armadillo." But much to his chagrin, Santa is still his son's favorite character.
Even free customer service training online will talk about being patient with challenging customers. Especially in the tech space, customers expect quick, efficient answers. Sometimes though, it's not possible to deliver quick solutions. With that in mind, build training for reps that teaches them how to set expectations with customers and keep patience a little simpler for them.
6. Active Listening: Charlie Brown from
A Charlie Brown Christmas
The opposite of active listening is what all of the Charlie Brown characters do in class. It's true that their teacher's "Wah, wah, wah's" aren't exactly engaging, but that doesn't mean they shouldn't at least try to actively listen.
Teaching customer service reps to actively listen makes time-to-resolution drop significantly because reps then actually answer the questions their customers are asking. And the icing on the cake is that when a rep actively listens, they're leaning into some of the best online customer service training skills in the book like the ones we've already covered: empathy, patience, and curiosity.
7. Technical Training: Papa Elf from
Elf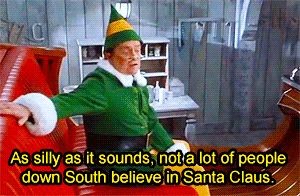 Last but not least, we have Papa Elf—Buddy's dad. Papa Elf has been around the block and knows a lot about a lot; He can fix up Santa's sleigh, build jack-in-the-boxes, and even raise elves. (He knew less about raising humans before Buddy, but he picked it up pretty quickly.)
One essential thing to include in your customer service training modules is technical training. What software, tech, and tools do your customer service reps need to perform well at work? What login information do they need? What ongoing enablement do they need? Especially on larger, omnichannel CS teams, it's crucial that reps know where to go to address the most pressing tickets first. And that's character seven of seven, so it looks like it's time to wrap up here.
Do you need some help rolling out
customer service training online?
With Lessonly by Seismic, you and your team will be honing these seven skills by this time next holiday season. (Or if we're honest, more like by Valentine's Day.) If you don't know how to create a customer service training program and want a helping hand, count us in. You can book 15 minutes with our team just to chat, or feel free to explore any of the tiles below.