Can you believe that we're already a third of the way through 2021 already? It's been a wild 13 months since we had to adapt to a new way of work, and it's unlikely that businesses will ever go back to how things "once were."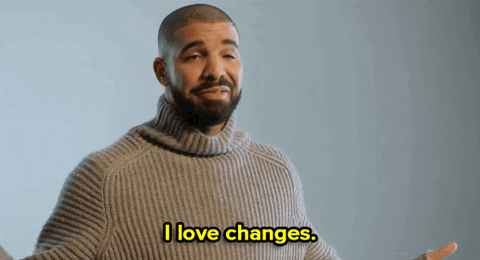 That's right—times are a-changin', my friends. But let me ask you this: Is your sales organization keeping up with the times, or are your sales training programs still stuck in the early 2000s? If you're still reading bullet points from a PowerPoint or hosting hours-long Zoom training presentations while all of your sales reps are on mute with no video, it's time to stop and reinvent your sales training materials. Why? Because these training strategies aren't fun or engaging, and they therefore won't get reps sales ready. But there's good news—we're here to help you level-up your sales training with these five sales training ideas.
1. Hold pitch competitions
Sales reps are naturally competitive, so why not entice them with a friendly little competition with their teammates? We recently held our first-ever all-virtual SKO, and this was a favorite agenda item from the week. During their pre-work, reps received sales training materials on some new service offerings to review. Then, we asked everyone to record themselves pitching the new services as they would for a prospect. We put the recordings up against each other, bracket-style, and had the team vote on the best pitch of each match-up until a winner was announced. It was a great way for our reps to take newly learned information, apply it to a real-life scenario, and learn from their teammates' examples.
2. Build sales training certifications
The amount of information and skills that sales reps have to know is mind-blowing. All of the product and service knowledge, best practices, and sales skills add up to a lot of training. The top sales training programs deliver all of this content through microlearning so reps can get quick and consistent information without being bogged down by information. But, those individual training lessons can be combined to create a certification in a certain skill or area of expertise.
For example, if you have a new rep join the team who doesn't have much sales experience, create a series of sales training courses for beginners so that by the time they complete training, they've received their entry-level sales master certification. Or, for other types of sales training programs, create certifications for different levels of skill mastery such as beginner, intermediate, advanced, or expert. This will help your sales reps know what they're training on and working towards, and you can easily keep track of everyone's skill sets.
3. Incorporate hands-on practice
We've said it before, and we'll say it over and over again. Practice matters. It's not enough to just read training materials on the objection handling process, listen to a sales podcast about selling trends, or watch a video on the newest selling technique. For sales training to be truly effective, reps need to take what they're learning and actually apply it to a situation that mirrors what they'll likely deal with on-the-job. This should be done in a safe environment with exercises where they can make mistakes and try something multiple times before they make progress on a certain skill or correctly apply new knowledge. In return, you'll have reps who feel confident and ready to handle any selling situation.
4. Encourage collaboration
Sales reps, and humans in general, don't learn efficiently when we're siloed from one another. And, collaboration and team-building matters now more than ever as many sales teams are still dispersed across cities, states, and even countries. So, when it comes to your virtual sales training ideas, consider posing engaging sales questions during a team discussion or training session, then breaking into small groups to openly talk through the topic.
For example, during our recent SKO, a session presenter would bring up different sales topics for discussion and then break our large team up into small breakout rooms. This gave us the opportunity to work through a problem or project together. Then, we'd all come together as a larger team and share our takeaways and thoughts.
5. Highlight what's working
Here at Lessonly, one of our values is to "highlight what's working." But, this value can (and should) be relevant for every sales team. All too often, it's easier to focus on problems or challenges. But, when your sales training program highlights exceptional first meeting calls, steller demos, and winning email outreach copy examples, reps can clearly see what "good" likes in their organization. This is a great way to share knowledge and best practices across your team so everyone has the information they need to be successful.
Well, folks, there ya go. It's time to say goodbye to stale and boring sales training. It doesn't drive real results, and I can guarantee that your sales reps will be excited to see a fresh approach to training. We hope these sales training ideas inspire you to take your sales training efforts to the next level in 2021 —and beyond!
Level-Up your Sales Training Program with Lessonly
Lessonly's training, coaching, and enablement software helps sales teams make their sales training ideas a reality with engaging lessons and personalized feedback that reps love. See how companies across the globe increase sales by more than 75% with Lessonly here.