I've got no words for how glorious Tuesday was. And, if I was a betting woman, I'd bet my bottom dollar that May 18, 2021 will go down in Lessonly history as one of the best days ever. So, let's talk about it!
This quick post has everything you need to know about Skills Summit. From what exactly the day included and why we hosted it to a whole list of resources to help you access the content from the event itself, we've got you covered. 
What
was
the Level Up Skills Summit? 🤔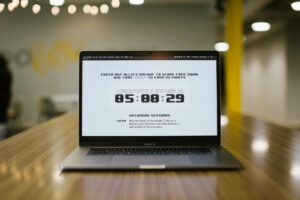 Before we get to the content, you might wonder what exactly Skills Summit was. The Level Up Skills Summit was Lessonly's first-ever live product launch where we unveiled Lessonly Skills. Because this marked our largest product update to Lessonly since 2018, we virtually came together to celebrate like crazy and shout Skills from the rooftops. 
And, this was a virtual event like none other. Instead of draining attendees' cups, we had the chance to fill them with tons of amazing content and experiences that helped everyone hone their personal and professional skills. After a year and half of what's looked like a whole lot of remote work, isolation, stress, challenges, changes, and more for folks, we wanted to invest in each other and learn a lot together.
There were…

1,200+ registrants

800+ attendees

12 thoughtful, industry-specific breakouts

4 just-for-fun events that included yoga, candle-making, beer history, and baking

2 stop-you-in-your-tracks keynotes

One huge celebration in the name of Lessonly Skills.
Here's what Lessonly Skills does 🤗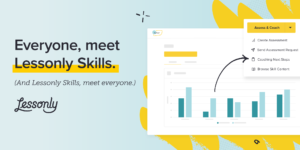 This would be important to know, right? Lessonly Skills empowers training and enablement pros to personalize coaching at scale for their frontline teammates. For every $1 spent on coaching, teams see a $7.90 in return, and we're on a mission to make that more accessible for frontline sales and customer service leaders specifically. It's game changing for teams that are growing fast but still looking to keep coaching and training personalized. To learn more of the nitty-gritty details and product functionality, head to lessonly.com/skills or read the launch blog post here.
Now, let's get to the content! 🤓
Rather than outlining every detail of every session, we figured it's way better to let you click through the ones that interest you the most. And, as a bonus, we even included our latest ebook and infographic so you can better wrap your mind around the value of great coaching. Here are some great next steps for you depending on what you're looking for!
1. Lessonly's Level Up Skills Summit 2021: Recap Edition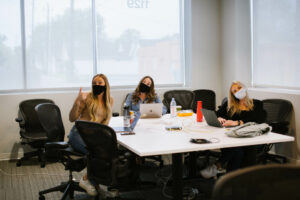 If you want to see Lessonly in action AND access every single Zoom recording from the Skills Summit, then you're in luck. This lesson lets you view keynote and breakout sessions, and it tells you a little bit about each one so you know what you're watching. Happy watching and learning! View the lesson >
2. Next-Level Coaching: 5 Reasons Why Revenue Teams Win With Personalized Coaching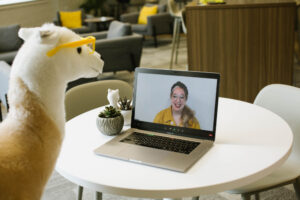 Great skills coaching drives 76% better business results—whether it comes from a llama or not. And if that stat doesn't make you want to find a coaching solution quickly, then I bet the rest of this ebook will. Peruse this resource to learn five ways your team can win with personalized coaching. Check it out >
3. This infographic that speaks for itself.
Final thoughts
That's all for this blog post, but it's just the beginning of content to come that'll focus on coaching. As Conner Burt, Lessonly's President and Co-Founder said, "Great coaches are going to be your unfair advantage in the future." Here's to become better coaches, leaders, teammates, and learners—together.
Think your team might like Lessonly Skills? 
If so, let's chat! If you're an existing Lessonly customer, feel free to email your account manager. If not, you can learn more about this brand new product addition at lessonly.com/skills, or feel free to book some time with one of our teammates right here.