Let's talk about how blended learning benefits from training management software, shall we?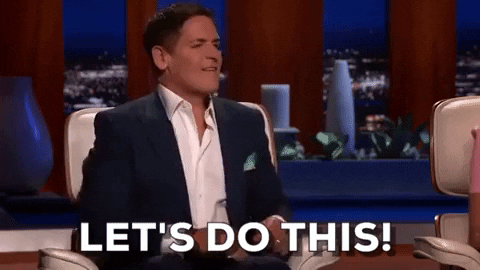 You're reading Lessonly's blog right now. And a general rule of thumb for our blog  is to "help, not sell." But rules are meant to be broken occasionally, and with this blog post, I'd love to share the nuances of Lessonly that make it the training management software of choice for teams who are looking for a digital solution that pairs nicely with their blended learning approach. 
What exactly is blended learning again?
As a reminder, blended learning is "an approach to education that combines online educational materials and opportunities for interaction online with traditional place-based classroom methods," according to Wikipedia. Long story short, it's what happens when in-person or virtual group training is paired with self-guided, individual learning. And, it's shown to be one of the most effective ways to make information stick with adults.
My experience with blended learning
Believe it or not, when I was in college, I had the chance to onboard through blended learning approach that paired Lessonly lessons (it's how I heard about this company in the first place) with in-person training in the form of 1:1 meetings with my boss and a few instructor-led, group sessions. Once I was ramped, I began creating content with the Talent team using Lessonly's employee training management software. Needless to say, I've had the privilege of marketing Lessonly as a llama on the team, but I first fell in love with the product and company as a customer and Learner myself. 
So, what's the point? 
The point is I've had a front-row seat and a behind-the-scenes look at how Lessonly helps teams execute better blended learning strategies. Here are three nuances of Lessonly that I believe make this possible.
1. It's human and personable.
Too often in-person training is engaging and conversational, but online learning modules are boring and soul-sucking. With Lessonly, this isn't the case. Our training software allows for Creators (what we call people who build training) to truly mold the learning experiences of their teams. 
With elements like text, videos, gifs, quizzes, knowledge checks, flipcards, chat, email, and ticketing practice scenarios, and certifications, every learning experience can feel unique. There's no more hitting "play" on that learning module and letting it play in the background as you continue working. 
2. It's simple.
There's no complicated "mark that you've completed training" and you get reminders when deadlines are coming up with Lessonly's training management system. Features that are automated and easy to understand keep things clean and simple so your employees can stay focused on their actual jobs. 
Our friend Roberta Winger, the Sr. Director of MCSO Enablement and Initiatives at U.S. Cellular, "initially set targets for an 80% completion rate with an 80% pass rate on the quizzes" when she and her team purchased Lessonly as one of their training platforms for employees. But, "[n]ow, we're at a 99% completion rate with a 95% pass rate on quizzes. Associates appreciate the learning and the delivery method because it is so much more engaging." All this to say, with intuitive, interactive training software like Lessonly, there's a way to deliver the on-your-own side of blended learning in an engaging, simple way. The right training development software for your team will make alignment and the distribution of important information easier—not more complicated.
3. It's editable and customizable.
The last Lessonly nuance I want to touch on is the customizability of lessons. As you probably know, training is never a "one and done" sort of deal. Whether training is delivered in person or via an employee training management system like Lessonly, it becomes dated as soon as a new process or procedure is in place. 
When changes happen for our customers, they often host an in-person (or virtual) session, and then follow that new information up with ongoing enablement. And, as folks take that enablement or "follow-up training" of sorts, Admins and Managers are able to gather feedback from their employees, make changes and edits if parts of their lessons are unclear, and truly ensure their employee training management system is a helpful, useful place for their employees to go. There are tons of training and development software tools that allow Creators to add content, but the ability to edit, create new drafts, and revisit old ones without re-uploading an entire new lesson is a massive time saver. 
Final thoughts
So there's a non-conventional, mini-pitch for Lessonly as the compliment to your in-person training sessions. Our training management system (TMS) is engaging, simple, and customizable to your business needs. And I'm not just saying that because I work here now. I've been on the other side of Lessonly as a customer, and the rumors are true. 🙂 
Lessonly—the
training management software
1,000+ teams love
Lessonly is enablement software that makes continuous training and coaching possible for all customer-facing teams. Click any of the tiles below to learn more about who we are and how we partner with frontline teams to deliver world-class blended learning solutions.