Holy smokes, we made it. If you're reading this, you've got most (if not all) of 2020 under your belt. It was a challenging year, but here's one thing that we're convinced of: There was some gold in it, too. This year, we had the privilege of doing Better Work with more than 1,000 teams and three million learners in the Lessonly platform. Remote onboarding and ongoing training are no small feats, and we watched countless managers, trainers, coaches, and leaders rise to the occasion and keep the metaphorical train on the tracks at their companies this year. Long story short, not all heroes wear capes, and our customers made that loud and clear.
So, why are we sharing  this? The answer is simple: To celebrate our customers who hustled to train and enable their teams to pivot and grow in 2020. We wrote a bit about our customers on our blog earlier this month, and one of the things we highlighted was the creation of our virtual customer community, LlamaNation. And, we wanted to talk about it some more, so here we go!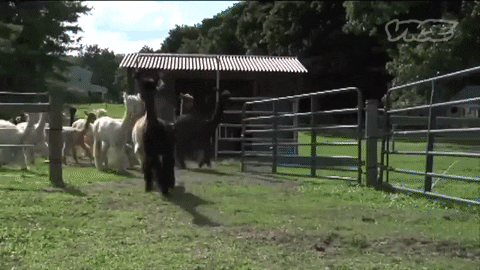 What's the LlamaNation backstory?
Community has always been a big deal at Lessonly. Our team is close. We care deeply about our customers. Every conversation with customers, partners, or prospects—is full of listening, empathy, and attention to detail. We serve and support businesses, but more importantly, we also help actual people do Better Work so they can live better lives. Putting learners first is one of our core values at Lessonly, and LlamaNation is our best effort to care for the 1,000+ teams with leaders and learners from around the globe. What better way to connect folks and build some llamaraderie in the enablement space than with a virtual community, right?
The purpose of LlamaNation
LlamaNation exists to keep up with the growth of our customer base and provide a space for  members to share learning best practices, connect with other leaders in the training space, and provide feedback on Lessonly's platform and services. LlamaNation launched in June 2020, and since then we've welcomed 500 Lessonly users from 35 countries as members. From regional virtual meet-ups to live llamas on Zoom calls (see below for evidence) to opt-in coffee connections, we've loved the conversations and learning that's happened in this community over the past six months—and we're just getting things started.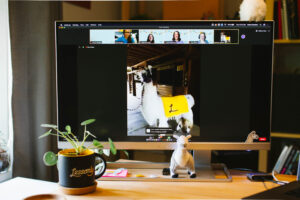 A few words from LlamaNation members
Enough from us, though. Here's what four members have to say about the value LlamaNation has brought to their work and lives:
1. Samantha from Lovesac 🛋️
"Meeting others in the training field and having the accessibility to sessions where I'm able to learn more to enhance my skills have been the most valuable parts of the LlamaNation community for me."
2. Daneé from Consumer Cellular 📱
"Being able to connect to like-minded people and learn from them is so valuable. I've had some great conversations in the Llama Lounge and even in one-on-one chats. I've even had the opportunity to chat with prospective customers and share about all things Lessonly. This has helped me get out of my turtle shell, so thank you!"
3. Jacqueline from Jostens 🎓
"I find Reading through the Q&As from other community members valuable in LlamaNation. It's been beneficial to see how other companies use Lessonly and learn tips/tricks from them. Along with this, I like attending events that deep dive into how successful companies are using Lessonly."
4. Peter from MediCopy Services 💛
"I love Lessonly and all the resources it provides. Being able to connect to others and learn from experts is so valuable to me."
Final thoughts
If you read these quotes and want in on the community, events, insider-access to Lessonly, Yellowship updates, and more, visit lessonly.com/llamanation. And if you're a customer, what are you waiting for? Apply today! 
Interested in learning more about Lessonly and our community? 🦙
Lessonly is powerfully simple training software that helps teams learn, practice, and perform. Trusted by more than 1,000 leading companies like Trunk Club, Jostens, and U.S. Cellular, we help leaders power enablement, develop skills, and reinforce best practices. The result is faster onboarding, higher NPS scores, more closed deals, and a superior customer experience. Ready to learn more?