People come first in everything we do at Lessonly
Our Story
Lessonly was created in response to a learning software industry that has historically favored companies' needs over the needs of people. We didn't agree with that approach then—and we still don't. We believe that employees flourish when they are shown that their productivity and development are valued.
Employees, partners, clients, learners; every person has an equally important place in our story. If we aren't taking steps forward with those people in mind, we find another way.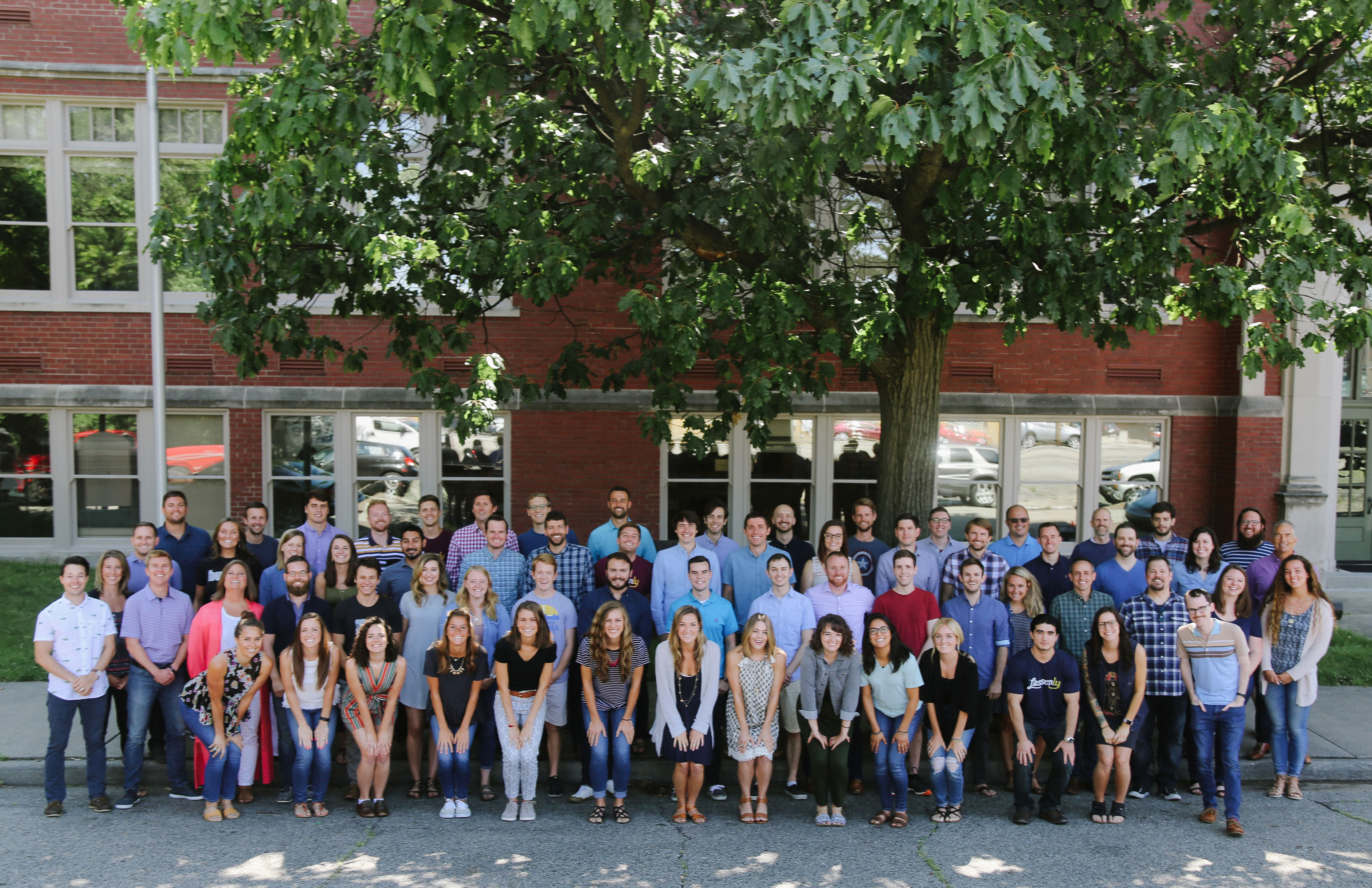 Our Mission
We help people do better work, so they can live better lives.
Our Vision
To build training software that employees demand.
Our Values
We put learners first. We challenge ourselves. We do what is right. We share before we are ready. We have difficult conversations. We critique in love. We make time for life.
Our Culture
We strongly believe that company culture is a product of the people that work there, and we all work hard to make Lessonly's culture exceptional. An emphasis on transparency, gratitude, and teamwork drives every Lessonly employee to do their best work, but still allows us to have fun doing it.
Lessonly provides employee perks like unlimited time off, remote working, and flexible schedules due to our team's dedication to the company at large. And we strive to keep our employees happy and healthy through activities like Yoga Mondays, company outings, and plenty of unique competitions.
We're always looking for people who bring a human approach to their work.
It's easy to come into work excited and motivated when your company is dedicated to helping employees around the world do better work. Lessonly is a team of salespeople, developers, experience managers, marketers, and leaders all focused on providing the best product for our customers
Meet Ollie Llama
What started off as an inside joke within the company quickly became Lessonly's official mascot and icon. After being introduced at our 2016 State of the Union, llamas have been embraced by Lessonly employees and customers in every corner of the business.
In a way, it makes sense. Ollie exemplifies a lot of the characteristics we strive to embody: approachable, intelligent, hard-working, and a little quirky.